The Six-Pack Project is a collaborative effort from a group of beer bloggers across the country designed to help highlight the local craft beers we think best represent our respective states. If someone was coming to visit the great state of Alabama, what bottles or cans would we want to share? That's what the Six Pack Project is all about. I ran across the Six Pack Project the other day on Bryan's blog and he was gracious enough to let me do a post on Alabama's craft beer.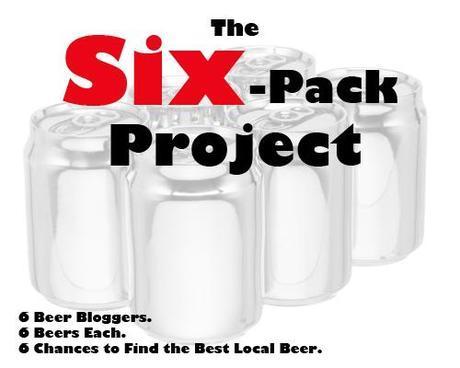 Here are the rules:
Pick a six-pack of beers that best represents your state and/or state's beer culture.
Beer must be made in your state, but "gypsy" brewers are acceptable, so long as that beer is brewed with an in-state brewery and sold in your state.
Any size bottle or can is acceptable to include.
Current seasonal offerings are fine, but try to keep selections to year-round brews as much as possible. No out-of-season brews preferred.
If you've never been to Alabama, here's a little of what you need to know:
Alabama is known as the Heart of Dixie or the Yellow Hammer State to most southerners.  Our state known for cotton, steel, kudzu, southern hospitality, humidity so heavy you gain ten pounds, college football on Saturdays, and church on Sundays. Every good Alabamian grew up on southern delicacies such as fried okra, sweet tea, fried chicken, and banana pudding. Beer also falls into this category, as we like the finer things in life. While home to fewer breweries than I'd like to see, our home-grown breweries produce some fine brew if I do say so myself.
Becoming the 22nd state on December 14, 1819, Alabama came from humble beginnings as far as beer goes. It's a state that has always been lacking in breweries and craft brew. That slowly started changed back in 2008 when new breweries started opening and then soon after, new beer laws were passed. Over the past few years, I've watched Alabama turn from a state where people were only drinking "natty light" and Budweiser (because that's all we had), to a state that now breeds and grows great breweries, craft beer, and even a beer festival or two. We now have over 20 breweries in the Great State and the quality of the beer is excellent.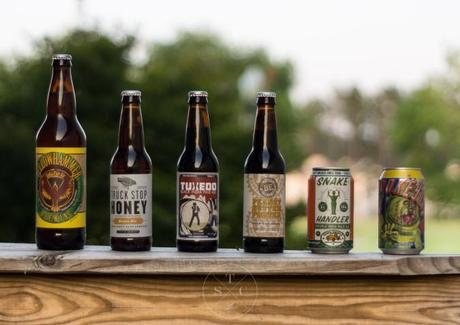 My six pack was hand selected at my local brewstore here in town. I picked a variety that best portrays the taste and culture from the great state of Alabama. Here are 6 beers that truly give you a glimpse of southern culture in Alabama.
Monkeynaut IPA – Straight To Ale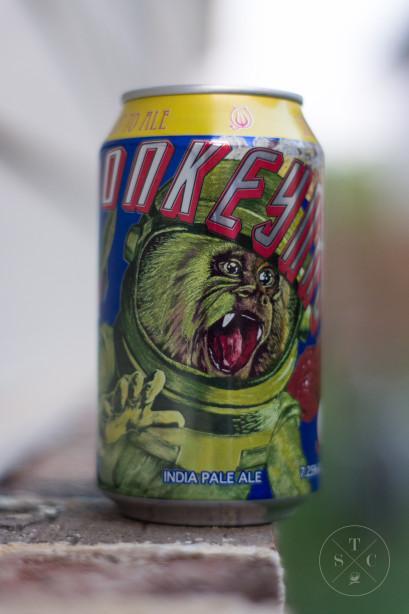 Monkeynaut, named for Miss Baker, a squirrel monkey who was launched into space in 1959 and is now buried at the U.S. Space & Rocket Center, pays homage to Huntsville's role in the NASA program. This hoppy little monkey of a beer is a tribute to those Simian heroes of yesteryear. It has a citrusy, floral hop aroma, a strong malt body and a crisp finish. Straight to Ale is an awesome brewery with beer that represents the history of Huntsville, I mean they produce beer with monkeys on the cans. What's not to like about that? Overall it's a fairly balanced IPA. Just enough bitter hops, but not overpowering. A nice complement to a Saturday night football game.
Truck Stop Honey Brown Ale – Back Forty Brewing Company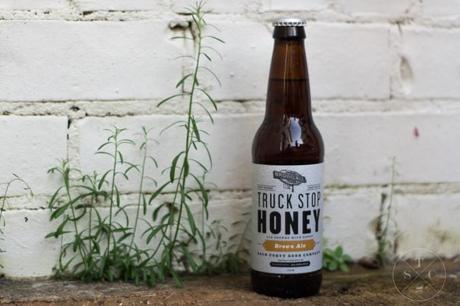 Back Forty Brewing Co. makes four different bottled beers including Naked Pig Pale Ale, Kudzu Porter, and Freckle Belly IPA—but its claim to fame is the award-winning Truck Stop Honey Brown Ale. Made with wildflower honey from several apiaries in Alabama, the earthy, medium-bodied brew won a silver medal at the Great American Beer Festival in 2010. It's a medium bodied English brown ale brewed with Alabama Wildflower Honey, roasted malts and fresh hops. The balance of sweet wildflower honey and earthy hop aromas come through in every batch. This Alabama honey-infused beer isn't just a gratifying summer treat, but a delectable supplement to desserts, chicken, and fish dishes  Whether preparing a delicious meal or sitting fireside, Truckstop Honey is the beer for you.
Peanut Butter Porter – Beer Engineers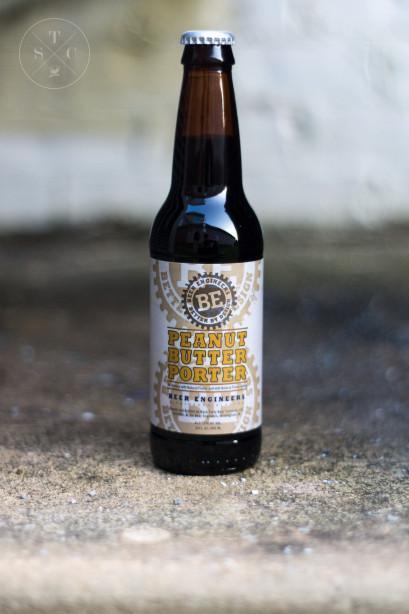 Beer Engineers, a brewery from Gadsden, create very unique beer. They are "dedicated to making the South's finest high gravity beers" and boy do they. Their Peanut Butter Porter is 12% ABV, but hides it very well. You can get in trouble quick drinking these. I first tried this at Magic City Brewfest, a brew festival held in the heart of Birmingham every year. After the the first taste I was blown away. It smells like artificial peanut butter. If play dough had a peanut butter cousin this would be it. It's fascinating really, to sum it up it's a peanut butter party in your mouth!  It's delightful. I suggest you drink it.
Tuxedo Black IPA – Blue Pants Brewery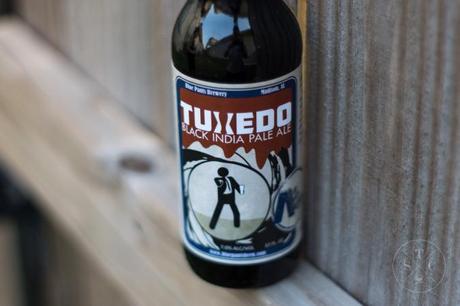 Blue Pants Brewery is based out of  Madison, Alabama. "Pairs well with a bow tie," they say. Black IPA's always surprise me, even though I know what to expect. It's like that purple colored Ketchup. Tastes like ketchup, but it just looks weird. Their slogan: "unreasonably good beer" and it's just that, beer that is unreasonably good. Their Black IPA is not over the top, but balanced, allowing those who go crazy for hops and those who just like a good dark beer alike to enjoy in an unreasonably good experience. It is not merely an IPA in dark clothing. Instead it takes the hop and malt notes of a good IPA and combines them with the roasted notes of a good porter. The bourbon aging takes the edge off of the bitter. If you like Black IPA's this is very much what the doctor ordered. Recommended even for the non-IPA lover.
IPA – Yellow Hammer Brewery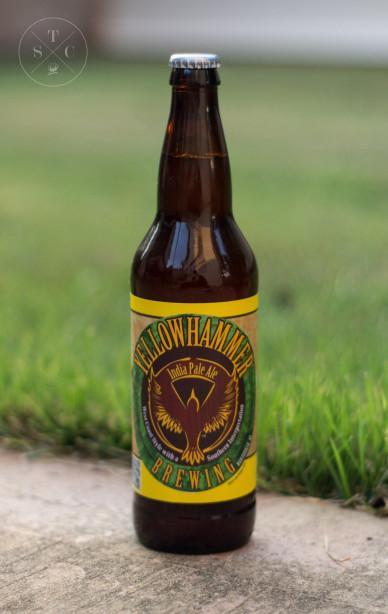 Named after the state bird, Yellow Hammer Brewery was started back in 2010. Their Yellow Hammer IPA is Brewed in the style of a west coast Imperial IPA, the Yellow Hammer IPA is a daring brew built for the bitter hop lover. They use over two pounds of hops per barrel, which gives the beer a burst of floral, pine and citrus aroma and flavor, though most of the hops come in at the end of the boil, which slightly tempers the bitterness.  Brewed with an abundant blend of Northwest hops (6 different types), this version employs more hops than the majority of east coast American IPAs. A great choice if you're looking to grab an IPA in northern 'Bama,  that competes favorably with nationally distributed IPAs. If you're looking for a tasty Alabama IPA look no further than Yellow Hammer.
Snake Handler – Good People Brewing Company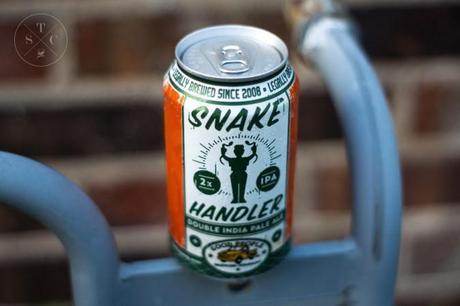 Last but not least is my favorite beer from Good People Brewery out of Birmingham. Do you like hops, bitterness, and double IPA's? Well look no further than the perfection of a beer called Snake Handler. Dangerously drinkable, this Double IPA brew is a spirited celebration of all things hoppy. Aromas of pine, citrus, flowers, spice, pineapple, and grassiness complement a biscuit and caramel backbone. It's hands down the best beer from Good People. Good People offers five different year-round beers as well as small-batch of seasonal brews. Snake Handler, which blends five varieties or hops, creates a bold floral brew with bits of citrus. This is one of my favorite beers found in my fridge and a must buy if you stop by the great state of Alabama.
This six pack tells part of the Alabama beer story, from Huntsville building the first rocket launched into space, to the truck stops you see on every mile of interstate you drive, and good ol' beer from the Steel City (Birmingham). These are the beers that will give you a glimpse of life in glorious Alabama: laid back and good.
I want to give Bryan a big thanks for letting me be apart of the Six Pack Project. You can check out his archive of all Six Pack Projects here.
The other six-pack projects for September:
"Domestic"
Alaska by William at Drinking on the Last Frontier
Florida by Gerard from Beer in Florida
Louisiana by Nora of NOLA Beer Blog
New Jersey by Vin at Bier Battered
Tennessee by Charles from Swen's Brew Blog
"Imported"
Bolivia by Kyle at The Brewolero
Italy by Matt of Birra