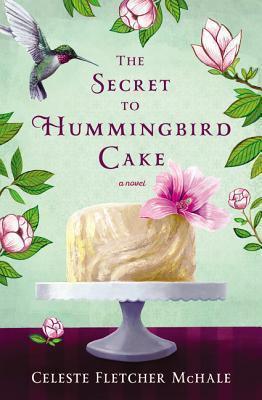 The Secret to Hummingbird Cake by Celeste Fletcher McHale
Published by Thomas Nelson on February 9th, 2016
Genres: Christian, Contemporary Women, Family Life, Fiction, General
Pages: 304
Format: Paperback
Goodreads


In the South you always say "yes, ma'am" and "no, ma'am." You know everybody's business. Football is a lifestyle not a pastime. Food—especially dessert— is almost a religious experience. And you protect your friends as fiercely as you protect your family— even if the threat is something you cannot see.

In this spot-on Southern novel brimming with wit and authenticity, you'll laugh alongside lifelong friends, navigate the sometimes rocky path of marriage, and roll through the outrageous curveballs that life sometimes throws . . . from devastating pain to absolute joy. And if you're lucky, you just may discover the secret to hummingbird cake along the way.
Not too long ago I received a great package of books from The Fiction Guild, which is a Thomas Nelson/Zondervan book review bloggers program. Today's review is about the book, The Secret to Hummingbird Cake by Celeste Fletcher McHale.
This novel follows the adventures of three women, Carrigan, Ella Rae and Laine, who are three best friends. They grew up together in a small town and know everything about each other. They've walked each other through every life event – marriages, relationships, adventures – alongside each other. Their friendship is one of those "once in a life time" true blue friendships and a rare find in this day and age. Along the way, they discover the mysterious secret ingredient for hummingbird cake.
The Secret to Hummingbird Cake touches on real topics like marriage, friendship, faith, love, heartbreak, infidelity and cancer. It's "chick-lit" yes, but it's more than that too – it's a story full of pain, tragedy and loss combined with fun and laughter. I ended up reading this novel from back to front in one sitting.  With Kleenex handy, I alternated between tears of joy and tears of sadness just as I had been warned I might.
If you want to know the secret to hummingbird cake, you'll have to read the book, but in the meantime, in case you've never heard of it or tried it, it's a combination of pineapple, pecans and banana, together with cream cheese frosting! YUM!!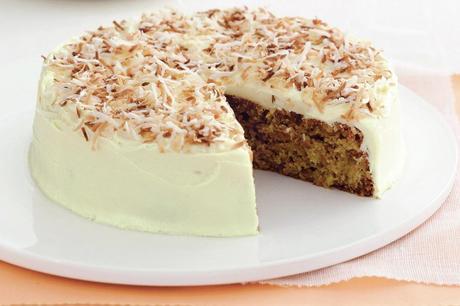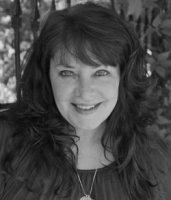 Celeste Fletcher McHale is a writer from Lousiana who relies heavily on real life experience as material. Her first novel, Save Us A Seat, is based on a true story about herself and her two best friends. The story follows the trio in their late twenties for an eighteen month period. It's been described as "think YaYa Sisterhood…only funnier."
This novel, "The Secret to Hummingbird Cake", is her debut novel and is being released through HarperCollins Christian Publishing. Celeste earned a history degree and currently lives on her century-old family farm. She enjoys spending time with her family, writing, football, baseball, and raising a variety of animals. You can find Celeste at her Official Website HERE.
I received a paperback copy of this book without cost from the publisher through The Fiction Guild, a Thomas Nelson/Zondervan book review bloggers program. I was not required to write a positive review. The opinions I have expressed are my own.
~ ~ ~ ~ ~ ~ ~ ~ ~ ~ ~ ~ ~ ~ ~ ~ ~ ~

It would be great if you would stay connected with me!! You can follow me on Twitter @DebiL1611, like me on Facebook at 2014 and Beyond, circle me on Google+, follow me on Tumblr, Instagram and Bloglovin', subscribe on YouTube, or connect with me on LinkedIn and Pinterest.

Please make sure to visit my homepage and subscribe to my blog for more great posts on running, fitness and lifestyle topics as well as food, product, music and book reviews, and more!