If you're looking to make your home more energy efficient, a good place to start is by sorting out your lighting.
According to the Energy Saving Trust, lighting accounts for around eight per cent of a household's energy bills, so choosing an efficient way to light your house could have a big impact on how much you spend, as well as the environment.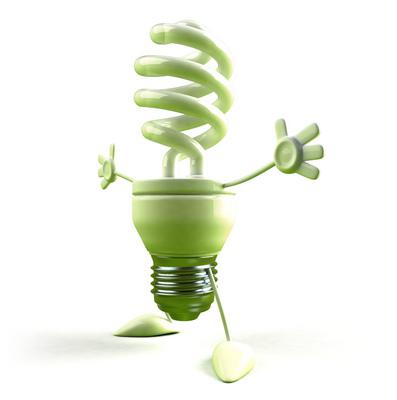 Putting energy-efficient lightbulbs in your home, in the place of traditional ones, could help you save money each month. The bulbs last longer, so you won't need to replace the light in the lamp on your coffee table too frequently.
Even if you don't own your own property, you'll still be able to change the bulbs around the place and energy-efficient lighting can make a difference to your environmental impact – something a lot of people are becoming increasingly concerned about.
When you're looking to replace your bulbs, you should be looking for compact fluorescent bulbs for general lighting in your home. If you have downlighters in place as well, perhaps in your kitchen, you'll be best off trying to find LED bulbs, which will save you money in the long run.
The easiest way to reduce your energy usage, unsurprisingly, is by using your lighting less. Having a dimmer switch could help you out here, but just remembering to switch off when you don't need the lights is very useful. It's all too easy to leave your lights on when you're not using them, but just being slightly more aware will have an effect on your energy bills.
When you're sitting on the sofa, only have lights on if you need them – if you're reading, for example, and turn them off or down whenever they're not in use.
You can really see the difference in your bills, and also your environmental impact, if you always switch off your lights when you leave a room.