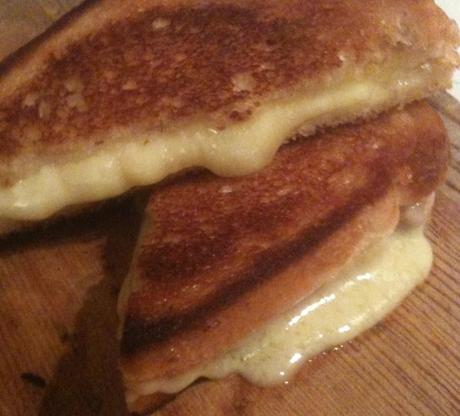 Simply put, grilled bread is good. Whether it's crostini rounds supporting party treats, the fragrant rye on a Reuben or the pressed bread surrounding a Cuban sandwich, grilled bread adds flavor and texture.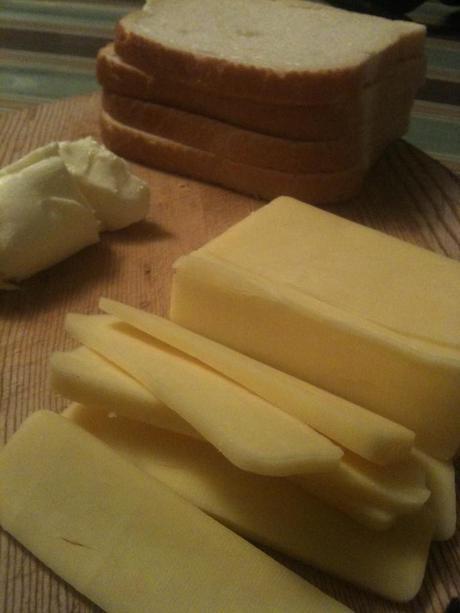 Nowhere is grilled bread highlighted better than in a simple grilled cheese sandwich. Simple is the operative word here. This sandwich requires only three ingredients: bread, butter and cheese. For the bread I like sourdough for its firm texture and tangy flavor. I use unsalted butter, and make sure it is soft before I spread it so it doesn't tear the bread. My cheese of choice is Cheddar, but other firm cheeses that melt work well too. Very soft cheeses, such as triple creams, become too runny. And hard cheeses don't melt enough to get gooey. A perfect grilled cheese sandwich also requires a good heavy pan that will provide even heat. I use a well-seasoned cast iron skillet.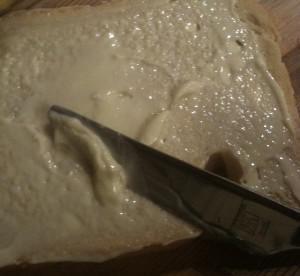 For one sandwich you will need: two slices of bread, 1 tablespoon of soft butter and 2-ounces of cheese cut into slices.
Heat the skillet over medium low heat. Just before adding the first slice of bread to the skillet, turn the heat to low.
Slather butter on one side of a piece of bread. Place the bread butter side down in the heated skillet.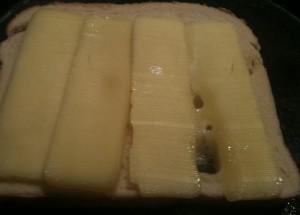 Place the cheese in an even layer on the bread in the skillet. Butter the second piece of bread on one side, and place it butter side up on top of the cheese.
Now this is the hard part of this recipe: wait. Slow browning is going to give you beautifully crisp bread and lovely melted cheese.
Let the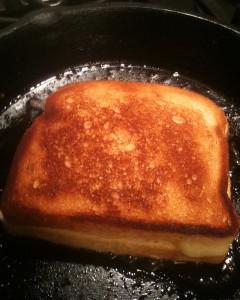 sandwich cook for 5-7 minutes on the first side. Flip it over and let it cook another 5-7 minutes on the other side. It should be deep golden brown on both sides, and cheese should be oozing out of the middle. If a bit of the cheese hits the pan, all the better. It will turn golden and add even more flavor.
Remove the sandwich from the pan. If preparing more sandwiches than will fit in your pan comfortably, place the finished sandwiches on a pan in a warm oven while you make the rest. In the summer match the sandwich with a simple green salad. In the winter, go for a classic grilled cheese-tomato soup combo.
You can find me on Twitter @colleensachs.