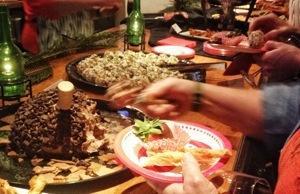 Just in time for Valentine's Day, Wine World at Grand Boulevard held its annual Champagne & Chocolates event. Nearly three dozen sparkling wines were accompanied by chocolate covered strawberries, chocolate fondue, gourmet chocolate bars, as well as cheeses and other savory items.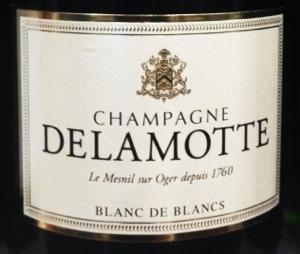 My standout was the Delamotte Blanc de Blanc ($49), a French champagne by the sister company of venerable Salon. The NV blanc de blanc has fine crisp bubbles. It exhibits minerality, chalk and understated herbs. The overall impact is an elegant and crisp wine that pairs beautifully with a variety of food, and is delicious on its own.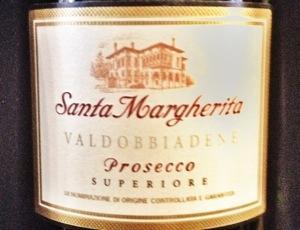 I frequently hear people say they don't drink Prosecco because it is too sweet. Santa Margherita, so well known for its popular pinot grigio, made a good showing with a Prosecco that has plenty of fruit, including apple and peach, but is balanced by bright acidity ($19.99). Try it before dinner with Parmigiana Reggiano and Marcona almonds.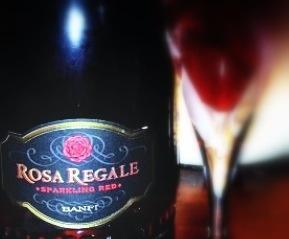 Two deep red sparklers were welcome treats. Banfi Rosa Regale ($19.99) has long been a favorite of mine to pair with dark chocolate. I love it with the Vosges Haut Chocolate Mo's Dark Chocolate Bacon Bar. Shingleback's Black Bubbles ($26.99) was a lovely surprise. This Australian shiraz showed abundant dark fruit such as plum, raspberry and blueberry. But it was nicely balanced with acidity, and unexpected tannins. Any of these sparklers would make a nice addition to Valentine's Day. But enjoy them throughout the year rather than limiting them to a single day.