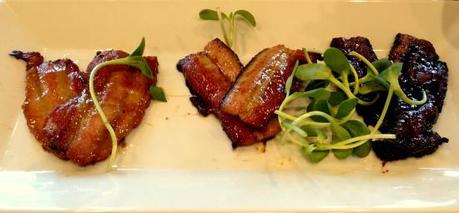 Bacon tasting with maple, coffee and Dr. Pepper glazes.
The newest restaurant in Rosemary Beach is Havana Beach in The Pearl hotel. Go for the beautiful decor, as well as the bacon tasting appetizer and the only slightly grown up S'Mores. Here is the link to my review of this excellent restaurant in the Northwest Florida Daily News.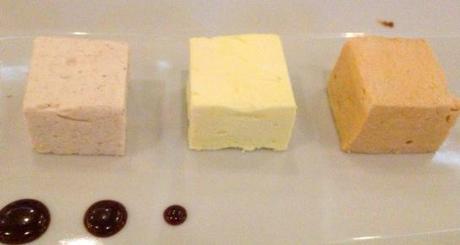 Flight of housemade marshmallows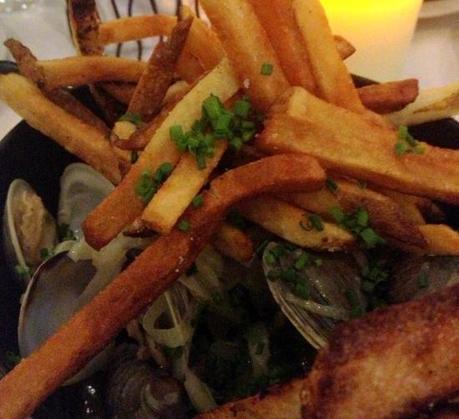 Clams with fennel broth and fries.