Huge stonking beef burgers, giant simmering cauldrons of paella, chocolate dripping off cinnamon churros.... 
Got your attention yet?
During the time when September was still a sunny and happy place.
S. and I, wandered off to The Real Food Market  located in the Southwark Centre. 
Unlike many of the other street food markets, which only operate during the weekdays; The Real Food Market is open every weekend Friday - Sunday. 
It's the perfect place to impress your date with your extensive knowledge of food, or even to just hang out with your friends and dip your fingers into some real finger-licking food. 
So feast your eyes.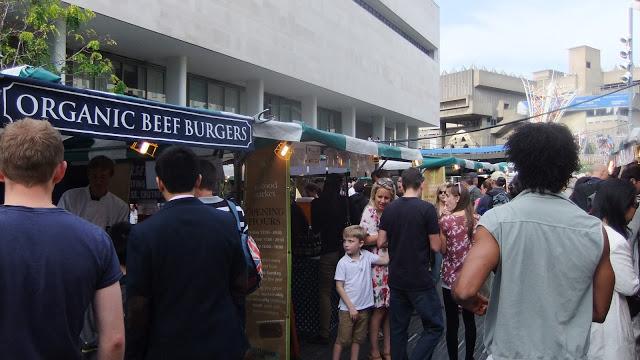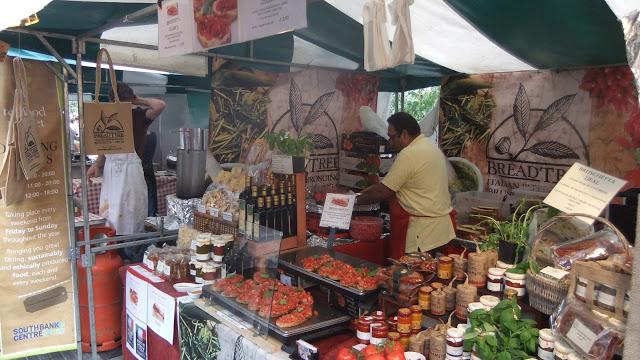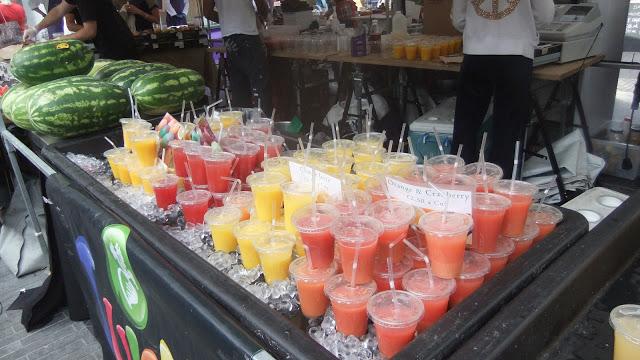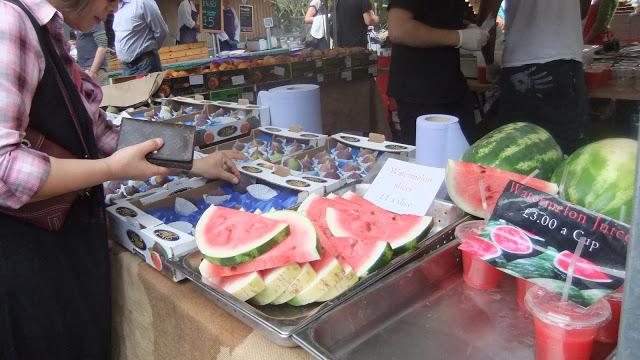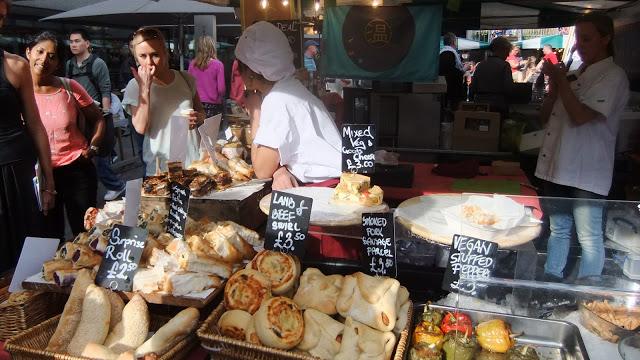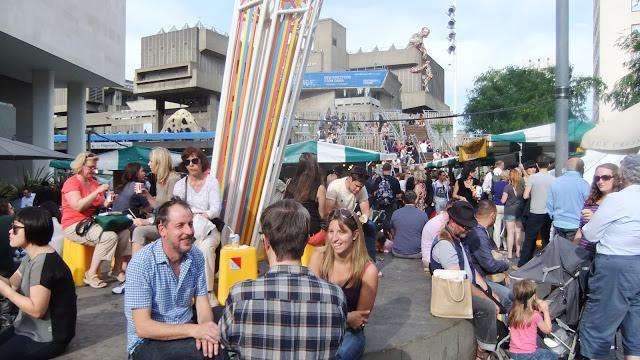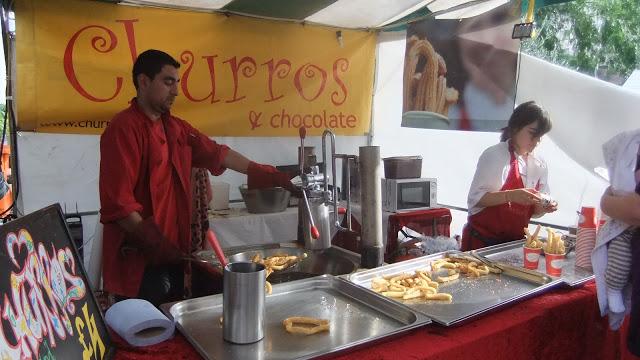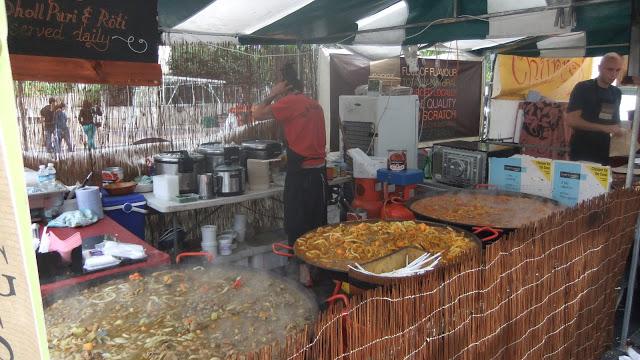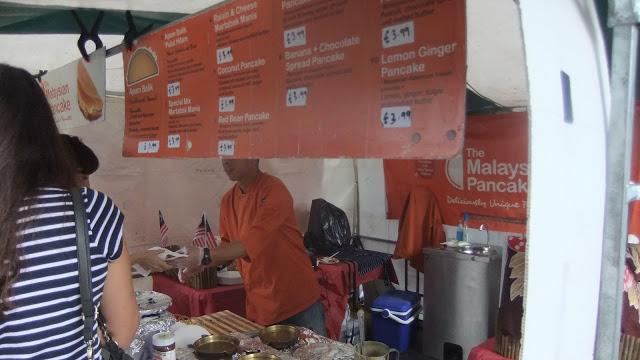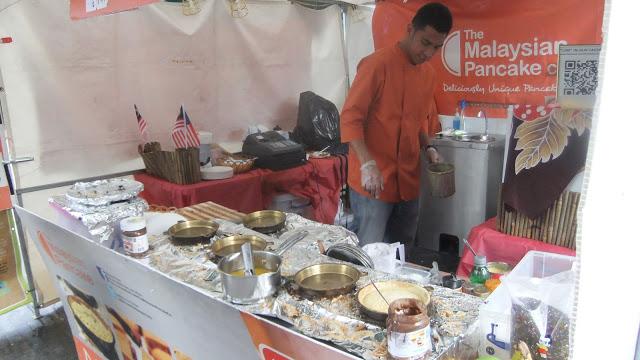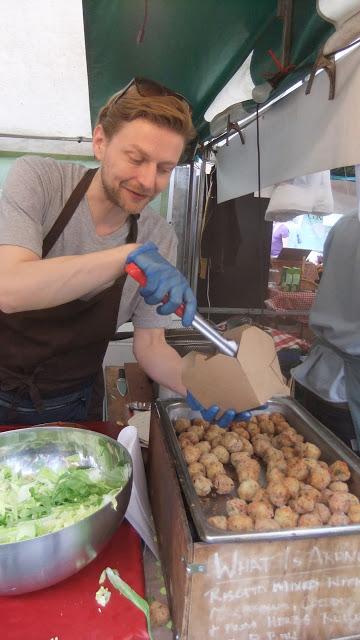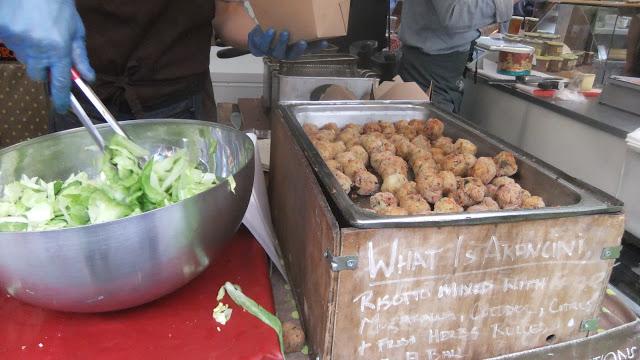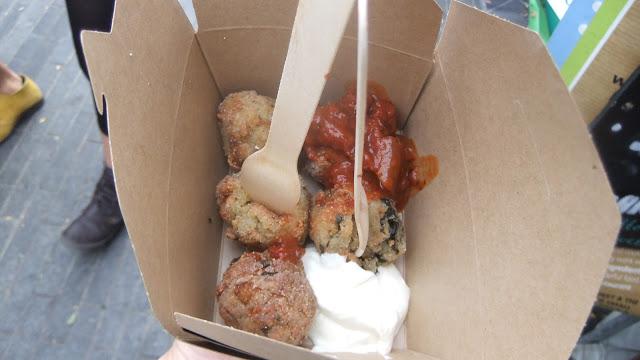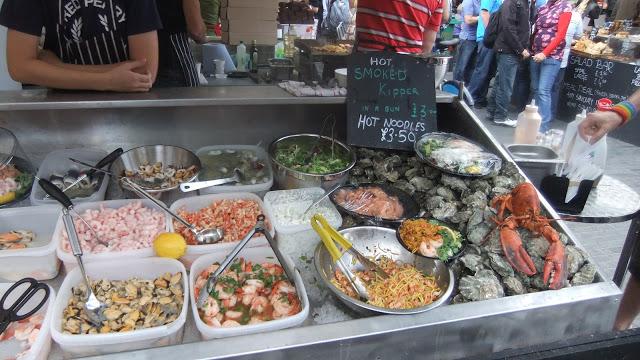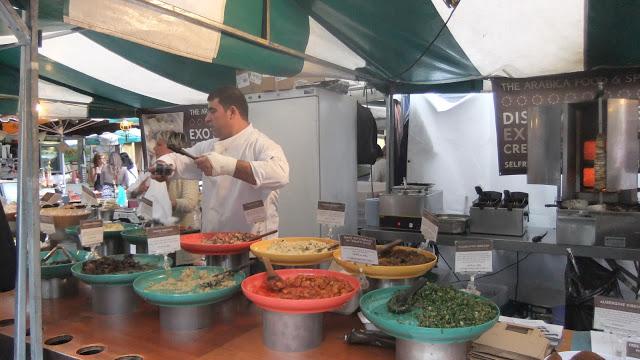 Arancini di riso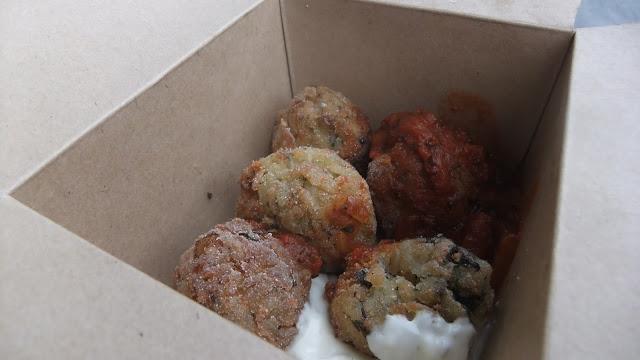 Lamb Kofte Wrap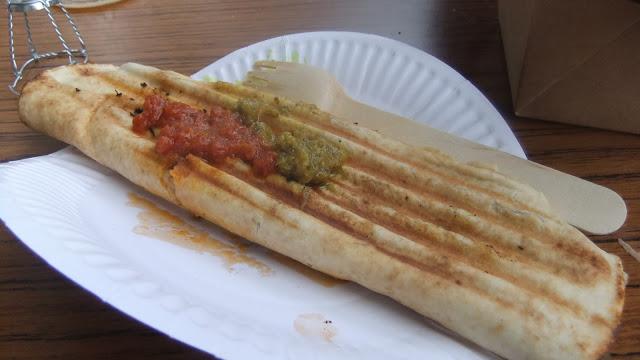 Unfortunately, I was unable to try the highly acclaimed Organic Beef Burger stall this time, but mark my words, I am going to return to grab that hunk of meat with both of my hands and savage it the way it was supposed to be (Not that kind of meat - get your mind out of the gutter!). 
Anyway, after my tantrum, £3 for 5 balls I was lured in by the Arancini di riso. These are little balls of risotto. Mine were stuffed with cheese, mushrooms, and peas, served with a tomato salsa, and garlic sauce. Be sure to ask for the freshest batch straight from the fryer to get that extra gooey, melted awesomeness. 

Since, S. was drawn subconsciously to the Morrocan stand like a grizzly bear to honey, we tried the Morrocan Lamb Kofte wrap. Unfortunately for me, I don't like the spice harissa, and thus took one bite and looked longingly at the burger stand. The miniscule helping of kofte didn't help either.
Despite that kerfuffle, The Real Food Market is definitely a place to snoop around in. 
Where?
Southbank Centre,
Royal Festival Hall, 
Belvedere Road, 
London.
SE1 8XX