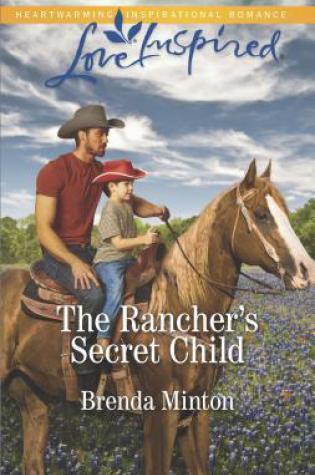 The Rancher's Secret Child by Brenda Minton
Published by Love Inspired on April 17, 2018
Pages: 224
Goodreads
Buy on Amazon



Can he cowboy up for fatherhood?

He had no room for love…until now.

After meeting the son he never knew he had, Marcus Palermo's simple life turns upside down. Complicating things further is Lissa Hart, the boy's lovely guardian. She'll help him become a parent—but falling for a gruff cowboy is not in her plans. Will she realize her future lies in Bluebonnet Springs with the rugged rancher?
As part of the Litfuse Bloggers Program, I was able to join in on the Blog Tour for Love Inspired books.  I had heard of these books prior to this blog tour because my mom and her sister, my aunt, both read them fairly often, so I knew I would be able to find at least one of us to read and review a book for this tour!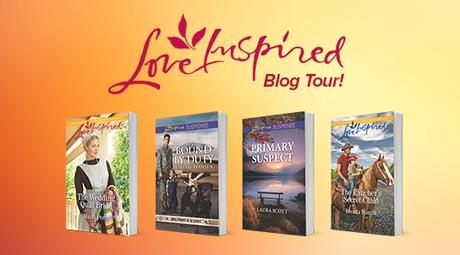 Not sure if any of you have heard of Love Inspired books, so I thought I'd share a bit about them.  You can feel comforted and at peace when you read these uplifting romances of faith, forgiveness and hope from Love Inspired. There are 12 new books each month! 6 from Love Inspired for those who love contemporary romance and 6 from Love Inspired Suspense who like some danger with their romance stories.
So onto the book….. my mother, Gloria read it and she provided this review:
"This is the first book that I have read by Brenda Minton.  This is the third and last book in a series of Bluebonnet Springs.  I did not have the opportunity to read any of the others, but this is a really good standalone.  The stories are about the Palermo Family which Brenda Minton saved the story about Marcus for last.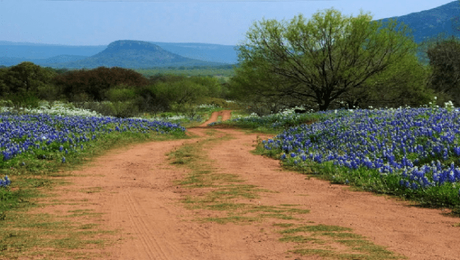 This story begins with Marcus Palermo returning to Bluebonnet Springs, Texas wanting a simple life and sure he is meant to live alone for the rest of his life.  He is broken after the wild rodeo circuit ways.  Lissa Hart is the foster sister of Oliver's mother Sammy Lawson who passed away more than a year ago in a car accident.  Lissa is only parent that Oliver has ever known and she wants what is best for him.
Following Sammy's request that Oliver got to know his father, Lissa and Oliver shows up in Bluebonnet Springs to let Marcus know that Sammy is gone and that Oliver is his son.  He was not sure that he was Father Material..  He had changed over the last few years but he did not think he was ready to be the kind of father that his son needed to have in his life right now.
Lissa sees Marcus as a good man who will be a good example to Oliver.  She had seen how much Marcus helps other family members and friends of Bluebonnet Springs. Oliver will have a good life with Marcus and becoming a part of the large loving Palermo Family.
Helping Marcus become a good father Lissa finds herself falling in love with him.   Will she stay in Bluebonnet Springs and become Oliver's mother?"
Thanks Mom, for the great review! Now, for readers….. there is a Blog Tour sweepstakes that I'd love for you to share with you! The prize is a $100 Visa gift card.  The link for the giveaway  is:  https://gleam.io/gLe4I/love-inspired-blog-tour-sweepstakes or you can click on the picture below: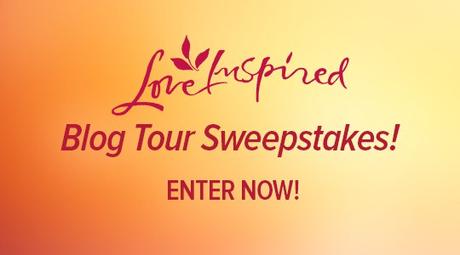 ABOUT THE AUTHOR:  WHO IS BRENDA MINTON?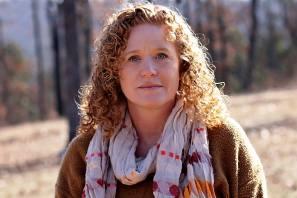 Brenda Minton lives in the Ozarks. She's a wife, mom to three, foster mom to five and grandma to a princess.  Life is chaotic but she enjoys every minute of it with her family and a few too many dogs.
When not writing she's drinking coffee on the patio, wrangling kids or escaping for an evening out  with her husband. 
Visit Brenda online at www.brendaminton.net or if you enjoy her Love Inspired Cooper Creek series, you can find Brenda most days drinking coffee and hanging out on Facebook.
I received four Love Inspired books without cost from the publisher through the litfuse bloggers program. I was not required to write a positive review for them and the opinions I have expressed in this post are both mine and my mother's!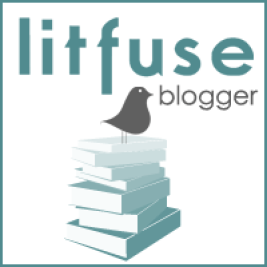 ~ ~ ~ ~ ~ ~ ~ ~ ~ ~ ~ ~ ~ ~ ~ ~ ~ ~

It would be great if you would stay connected with me!! You can follow me on Twitter @DebiL1611, like me on Facebook at 2014 and Beyond, circle me on Google+, follow me on Tumblr, Instagram and Bloglovin', subscribe on YouTube, or connect with me on LinkedIn and Pinterest.

Please make sure to visit my homepage and subscribe to my blog for more great posts on running, fitness and lifestyle topics as well as food, product, music and book reviews, and more!