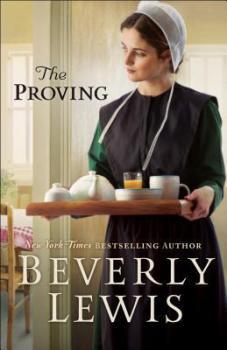 The Proving by Beverly Lewis
Published by Baker Publishing Group on September 5th 2017
Genres: Amish & Mennonite, Christian, Fiction, General, Religious
Pages: 448

Amish Fiction's #1 Author Presents a Touching Story of Perseverance and Second ChancesAmanda Dienner hasn't seen her Old Order family in five years when she receives word that her mother has passed away and left her Lancaster County's most popular Amish bed-and-breakfast. Now an Englisher, Mandy is shocked: Her twin sister should have been the obvious choice! What's more, the inheritance comes with a catch: The farmhouse inn will only truly be hers if she is able to successfully run it for twelve consecutive months.Mandy accepts the challenge even though it means returning to Gordonville and the painful memories she left behind at eighteen. Still, she's determined to prove she is more than capable of running the bed-and-breakfast, no matter that its loyal clientele are expecting an Amish hostess! The inn isn't Mandy's sole test, however. Rubbing shoulders with her married twin sister reopens wounds that Mandy isn't ready to forgive. And an Englisher guest with a difficult past of her own just complicates matters. Can Mandy fulfill the terms of her inheritance? Or will this year in Amish country prove a dreadful mistake?
I love being a part of the Bethany House Blogger Program for a couple of reasons: (1) I get to hear about the latest books by my favorite authors (and my mom's favorite authors too); and (2) I get to learn about authors and books that I might not otherwise learn about.  Today's book, The Proving, is by Beverly Lewis, and of course, as soon as I saw this book was available, I knew my mother, Gloria would be eager to read it, so I signed right up!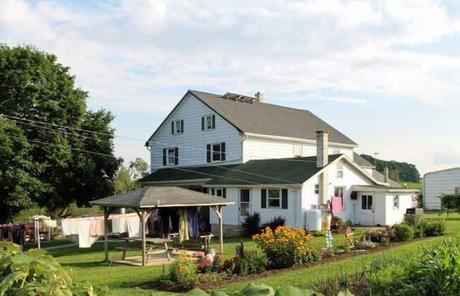 Here's what my mother, Gloria reported after reading The Proving:
"Before she was baptized and joined the Amish church, Amanda  (Mandy) Dienner left the Amish life in Lancaster County, Pennsylvania due to a painful experience with her twin sister, Arie Mae at the age of eighteen.  She left with some friends and for the past five years had lived and worked in the English world at a floral shop in Kansas.  She received a certified letter from her brother, Jerome telling her that her mother had suddenly – and unexpectedly – passed away and left her the family owned business, Butterfly Meadows Amish Bed and Breakfast Inn.  
The mother's will had stipulated that Mandy would have to run the B&B successfully for a year before she would be permitted to have the decision to either sell or keep the inn.  After living at and running the B&B for a year Mandy thought she would sell it and open a floral shop in the outside world.   Why had she left the B&B to Mandy instead of any of her brothers and sister who are still living there?  Her twin sister and her mother had worked together managing the B&B.
Mandy headed back home to Gordonville, Pennsylvania where she had to face the family and friends that she had left behind in order to take over the running of the B&B without having any experience to run it.  Mandy knew that she only had one year to prove that she would be capable of running the inn by herself or she would lose it, but could she do it? The loyal customers returning to the B&B would be expecting an Amish hostess but Mandy didn't want to "rub shoulders" with her twin sister, so she fired her shortly after arriving.
Mandy's running the Butterfly Meadows Amish Bed and Breakfast took us on a journey with Mandy and the wonderful variety of secondary characters, along with their stories. Readers learn whether Mandy can let go of the resentment?  It often takes a while for forgiveness.  Will her family and friends get her to stay after the one year? 
Reading a novel written by Beverly Lewis brings peace into my heart.  I know when I pick up one of her books I will truly enjoy it, and The Proving was wonderful.
[youtube =Pj9G-mqkd14}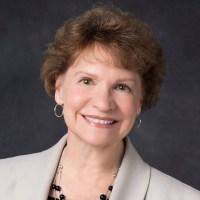 Beverly Lewis is a Christian fiction novelist and adult and children's author of over 80 books. She is a former schoolteacher and musician. She started playing the piano at age five, and began writing short stories and poetry when she was nine years old.
Much of her writing focuses on the Anabaptist heritage and the Old Order Amish. Her maternal grandmother, Ada Ranck Buchwalter, was born into an Old Order Mennonite Church, which interested Mrs. Lewis in her own "plain heritage."  Her father was a pastor in Lancaster, Pennsylvania (the heart of the Pennsylvania Dutch community), where she was born and grew up. She was raised and continues to be part of the Assemblies of God community.
She went to Evangel University, and received the Distinguished Alumnus Award in 2003. She is also a member of the National League of American Pen Women.Beverly is married to David Lewis, and has three grown children and three grandchildren. They live in Colorado.
I received a copy of this book without cost from the publisher through the Bethany House Blogger Review Program. I was not required to write a positive review. The opinions I have expressed are my own, or in this case, my mother, Gloria's opinions.

~ ~ ~ ~ ~ ~ ~ ~ ~ ~ ~ ~ ~ ~ ~ ~ ~ ~

It would be great if you would stay connected with me!! You can follow me on Twitter @DebiL1611, like me on Facebook at 2014 and Beyond, circle me on Google+, follow me on Tumblr, Instagram and Bloglovin', subscribe on YouTube, or connect with me on LinkedIn and Pinterest.

Please make sure to visit my homepage and subscribe to my blog for more great posts on running, fitness and lifestyle topics as well as food, product, music and book reviews, and more!