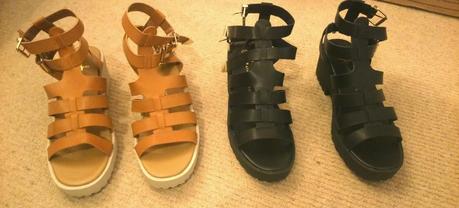 I had a little blitz around Primark the other day, as I needed a few essentials...socks, tights, knickers, cotton pads etc, and as I was there, I thought it would be a crime not to have a quick look at the clothes and shoes!
After snatching up a slogan tee, a couple of cami's and a pair of tapered, silky khaki trousers, I stumbled into the shoe section. My local Primark has had a bit of a makeover, and looking through the shoes is so much easier now. I am really into the whole cut-out look with shoes and boots at the moment. I think they work so well for winter, summer and in between seasons. I've picked up a couple of pairs from River Island recently, but I really wanted a more light weight pair for the summer.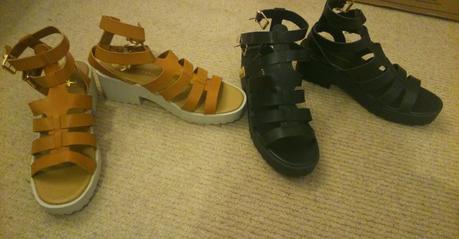 And then I spotted them. A little block heel, strappy and cut-out effect. Not just one pair...but three...black, white and tan. It was love at first sight and it was also inevitable that they would all end up in my basket. Well, at £14 a pair, it would have been rude to leave a pair! (forgive the exclusion of the white pair in the photos).
I absolutely love them and predict that these will be my go to shoes this spring and summer.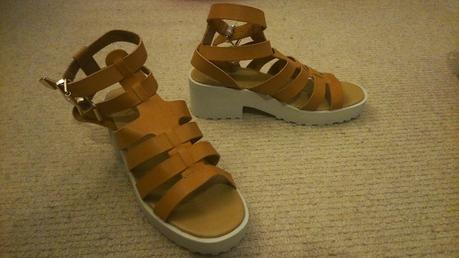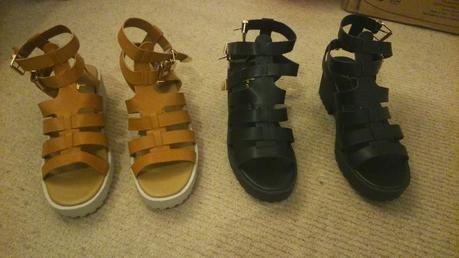 What do you think of these shoes? Will you be rocking the cut-out look this season? Enjoy x