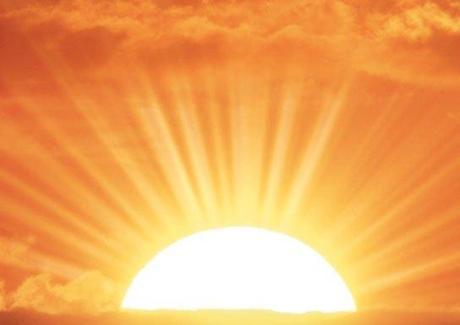 Time to Spring into action with the "Power of Positivity" series
Spring is a time of renewal, restoration and new growth. What a wonderful time of year to join Dr. Roth-Roemer at this interactive springtime workshop series, geared toward helping you discover YOU and the power of positivity! In February, learn about the healing aspects of compassion and gratitude. In March, gain the tools you need to rewire your brain for happiness. In April learn how to pay attention to your wonderful intuition. In May move happily towards your goals with intention. Attend them individually or call to find out about getting a series discount for pre-purchasing 3 or 4 workshops. 480-261-4061
This is a cost effective way to get the psychological support that you need during these changing times, while also giving yourself a chance to make new connections.
The Healing Power
of Compassion and Gratitude
Thursday, February 26 , 2015
6:30 pm – 8:00 pm
Ancient wisdom as well as current research tells us that there is not much in this world that compassion and gratitude cannot heal. In this 90 minute workshop we will learn how to practice compassion and gratitude on a regular basis so that we can strengthen and increase our ability to use these healing skills whenever we need them most.
Sign up securely for this workshop:
https://www.eventbrite.com/e/the-healing-power-of-compassion-and-gratitude-tickets-15055959781
Choosing Happiness:
rewiring your brain with positivity
Thursday, March 19, 2015
6:30pm – 8:00pm
Life can get pretty overwhelming at times with deadlines at work, financial stressors, family tension, health issues and more… Somewhere along the way we may lose focus on what makes us happy, which throws off our mind, body, spirit balance. Isn't it about time to bring back the balance and remember that it is possible to be happy even when things are difficult?
Sign up for this workshop securely:
https://www.eventbrite.com/e/choosing-happiness-rewiring-your-brain-for-positivity-tickets-15538602378
Intuition:
Listening to your own answers
Thursday, April 23, 2015 
6:30pm – 8:00pm
Sometimes we don't know where to turn when we need solutions to problems – we look to friends, family and professionals, but forget to ask the person who knows us best. Ourselves. This workshop will show you how to navigate through the mysteries of using your intuition to find your own answers. Come discover effective techniques and practical skills for learning to listen more clearly to your intuition.
Sign up for this workshop securely:
https://www.eventbrite.com/e/intuition-listening-to-your-own-answers-tickets-11386275657
Setting Your Intention,
fulfilling your goals
Thursday, May 28, 2015
6:30pm – 8:00pm
Intentions help us create purposeful maps to guide us in the direction we would like to go on our life path. They are the stepping stones of our lives. Without them we are in danger of becoming lost. In this 90 minute workshop we will discuss strategies for purposefully identifying and following our intentions so that we may successfully reach our goals.
Sign up for this workshop securely:
https://www.eventbrite.com/e/setting-your-intention-fulfilling-your-goals-tickets-15636878324
 
Space is limited to allow for interactive discussion and a comfortable learning environment.
Workshops are $45 per person via telephone and online registration, prepaid by credit card (discounts for students and for accompanying family members and significant others living in the same household are available). To find out more about purchasing a three or four workshop series discount, please call the office. All sales are final. Please call (480) 261-4061 to reserve your spot.
I hope you can join me!
Be happy and well,
Sari Roth-Roemer, Ph.D.