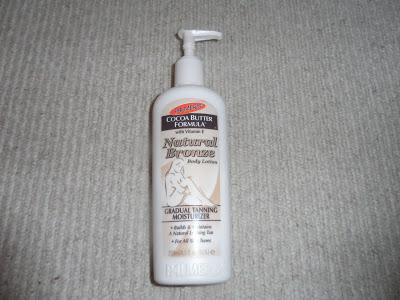 After reading so much blog love about Palmer's Cocoa Butter Natural Glow Body Lotion, I decided that I had to try it out for myself.
For just a smidge under £4, you get an awful lot of product for your buck. I've used Palmer's Cocoa Butter for years. It's such an affordable and yummy smelling product, which leaves your skin super soft and well nourished. I used it on my baby bump when I was pregnant and it left it really smooth and soft.
So when I read about the Natural Glow version of the lotion, I wanted to put it to the test against my Snow White skin.
Apart from that slight biscuity smell, which you tend to get with most self tanning products, this lotion is AMAZING! It goes on beautifully and sinks into the skin so well and after just two applications, I had already developed a gorgeous natural looking tan, with lovely soft skin as an added bonus! Result. The instructions say to apply once a day or as required, but I found once a day to be perfect.
Make sure you wash your hands really well after applying though so you don't get those tell tale orange bits between your fingers! 
I would definitely recommend this product, it does exactly what it says on the bottle and with the added benefit of it being cocoa butter, it does wonders to the skin tone.
Have you tried this out before? Would you recommend it? Enjoy x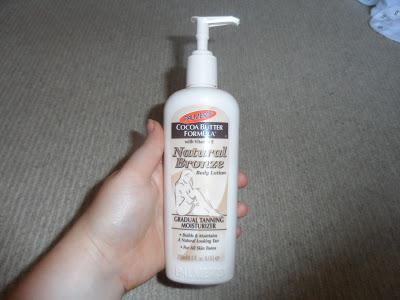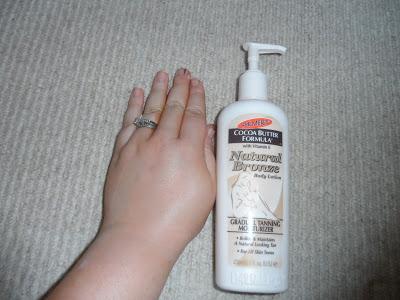 After one application, the self tan is already starting to take effect