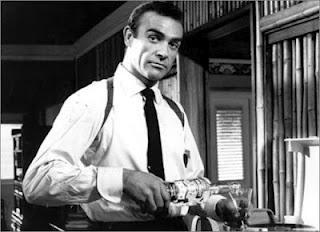 Immediately after we moved and settled in to our new house, Hungry Husband's first priority was to find a vintage bar cart to match our modern living room décor. He was determined and persistent. There are two types of people. Those who are comfortable with displaying their libation pleasures for the world to see and those who are not. Hungry husband, like me, belongs to the former. Some people think it's tacky, others aren't as fussed. My parents always had a fully stocked (public) bar in every house we lived in. Dad's selection of Cognacs, Ouzos and various other unpronounceable (Russian, Greek, Turkish, Armenian) liquors and mom's Peach Schnapps never really felt out of place. At one point, we even had a sword (yes you heard that right) filled with Cognac on display. Looking back, perhaps they should have put that one away. I don't think their intention was to show off or boast about their alcohol collection. Rather, being the great hosts that they are, it was a message to guests: You want it. We got it. So, when hungry husband insisted that we find a cart and stock it with some of our fav bottles, I was eager. Our hunt for the perfect vintage/modern/classic bar cart was paved with obstacles. Antique markets were too expensive. Retailers like Restoration Hardware, Pottery Barn, were too expensive. Ikea was too cheap and unimpressive. We probably drove around Greater Toronto for a good few months before finding the perfect bar cart.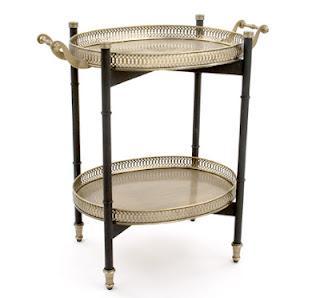 The piece was a tray table (not a bar cart per se) but we loved the look and the price tag (on sale for $179) at Bombay & Company. Success! Immediately after placing this in the living room, we began a slow and steady process of stocking the "bar." Before I go on to that, if you are in the market, check out this round-up of bar carts from Design Sponge. I think there is something for everyone on this list with high and low budget options. Would have been great to have this when we were shopping. *sigh*
OK, so we had the cart. Next, we had to stock it. I love just about any sweet liquor and hungry husband is (slowly) becoming a Bourbon & Scotch afficiniado. Between the two of us, we could have filled the entire thing with bottle after bottle but we needed some guidance. Kate Spade to the rescue. I had bookmarked a piece on The Selby that shared pictures of Kate and Andy Spade's home. Their bar cart tray became the inspiration for ours. Isn't it gorgeous?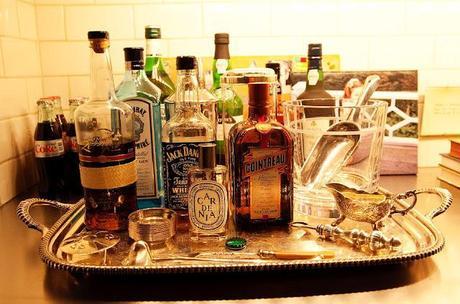 Such a pretty presentation. Have you been to the LCBO recently? I have and can't believe how many bottles I wanted to bring home. Why? because I love fonts and graphic design. It all started with Noel Crane on Felicity and has continued since. There are a number of brands that have the neatest fonts, bottle shapes and designs. I had to pick up a bottle of Martini and Rossi just because of the look. I know. I have a problem. Anyway, inspired by Kate and design in general, here are some of the coolest and delicious bottles you should consider as part of your bar cart.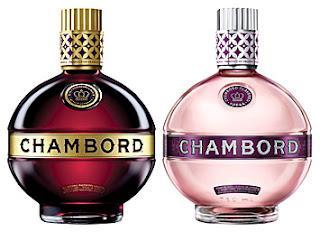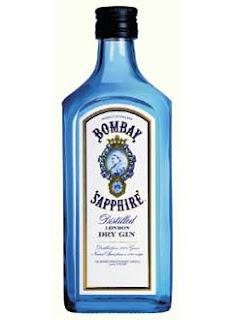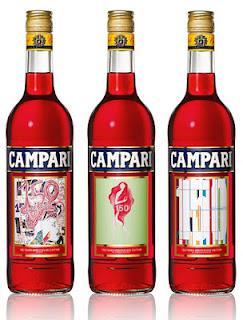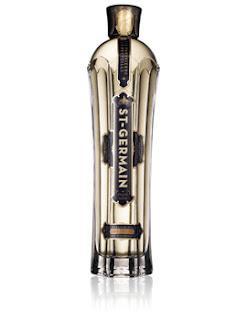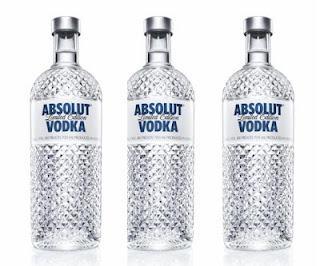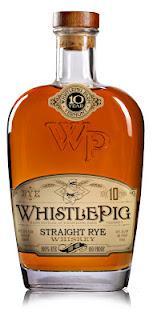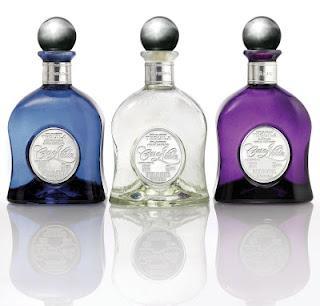 If you've got really really deep pockets, grab these one of a kinds.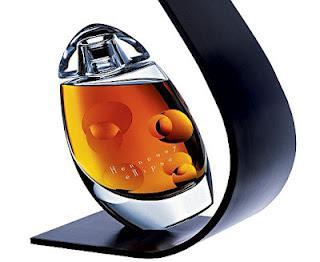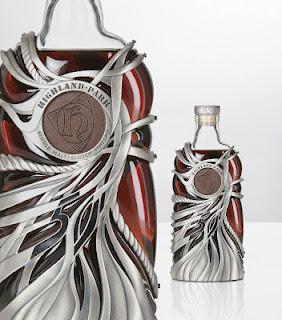 And once your bar cart is stocked, you'll be in the mood to host your friends and family. Maybe you can even memorize the lines from James Bond and make yourself a Vesper Martini.


James Bond: A dry Martini. One. In a deep champagne goblet.' 
Server: 'Oui, Monsieur.' 
James Bond: 'Just a moment. Three measures of Gordon's, one of vodka, half a measure of Kina Lillet. Shake it very well until it's ice-cold, then add a large slice of lemon-peel. Got it?'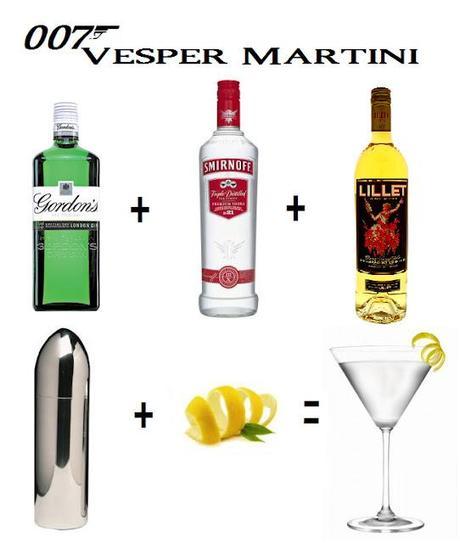 My step by step instructions to achieve the perfect Vesper Martini

PS: The cool (bullet) Martini shaker is from Metrokane. Click here to purchase.
Stay shaken & stirred. Enjoy.