As many of you know I tend to take pictures of anything.
I was going to say I take pictures of anything that moves but that would be a lie.
I am not a t-rex I will still snap you even if you hold still.
I guess what I am saying is…..your never safe from my camera!!
So our first trip to the park since warm weather set in was a good reason to snap some pictures of my sweeties.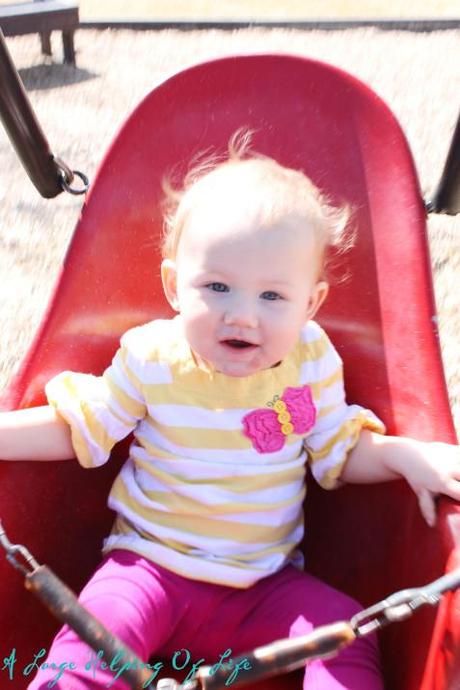 This is Hope's first time at a park where she could walk around.
Last year she sat on blankets in the grass but now she has a whole big world to explore.
We started with the swing.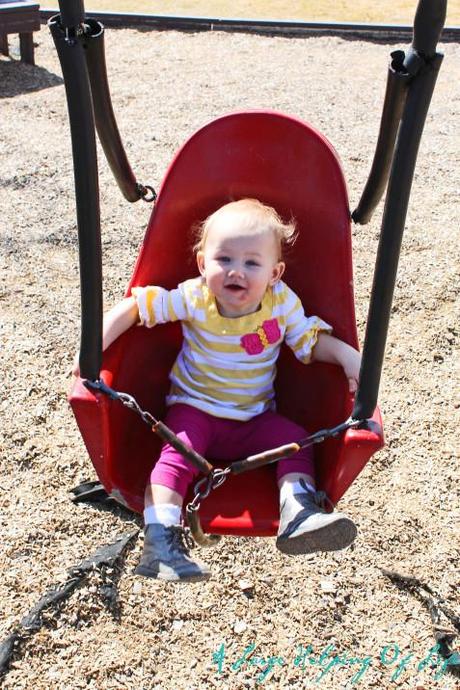 She really likes the swing.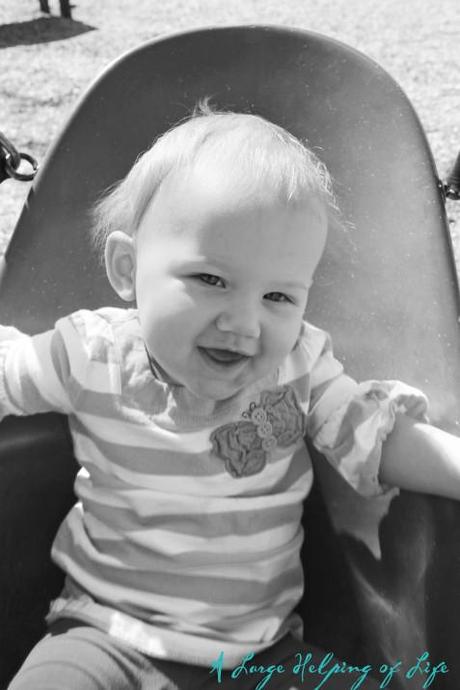 I really like her.
As all the children scrambled out of the car when we arrived Hope and I went to the swings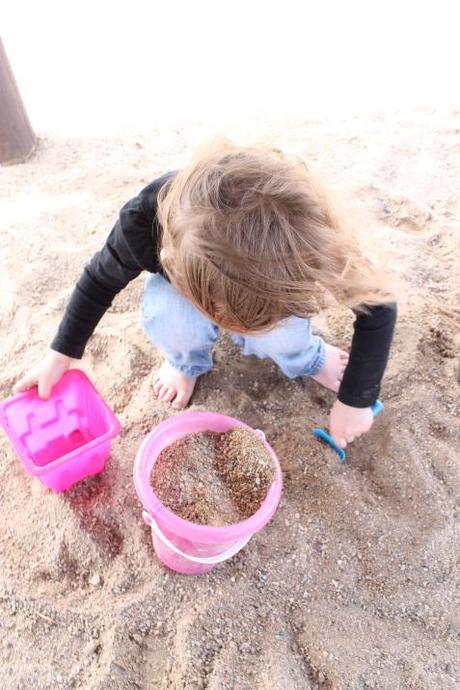 Faith had her shoes off in a blink of an eye and went straight for the sand.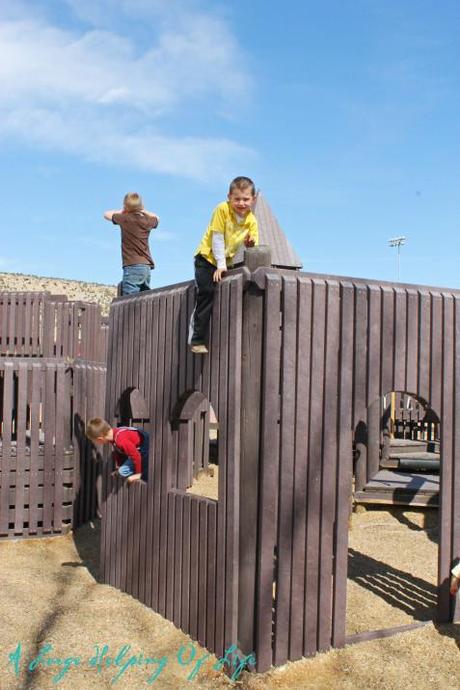 And Jonah found something tall to climb.
Imagine that.
He showed his brothers how to get up there too.
Lovely.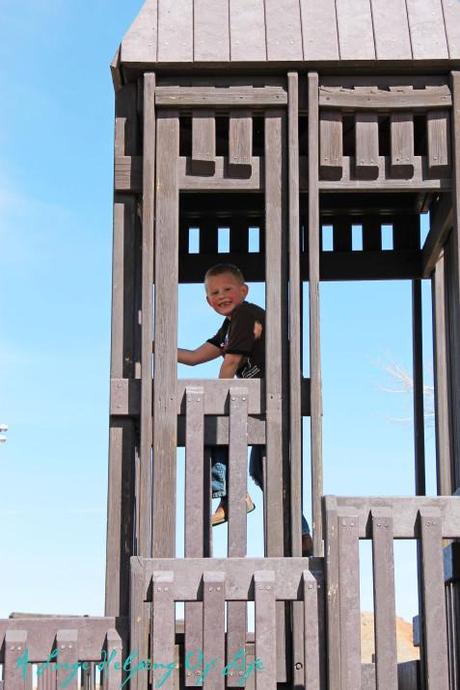 How cute is he!?
I felt a little better about them being up in this higher place because at least it was enclosed.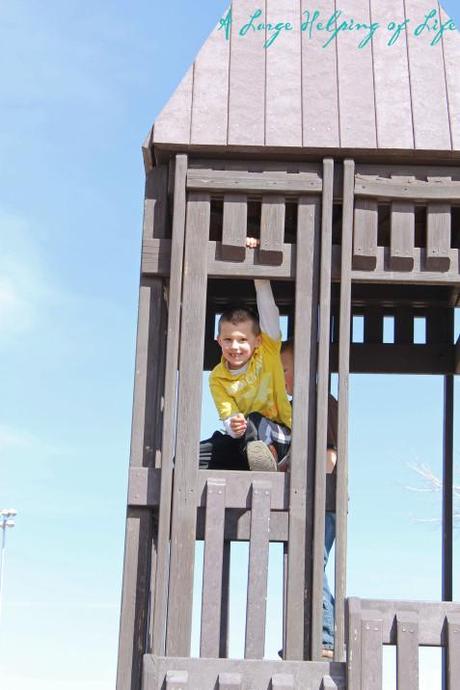 Or maybe not.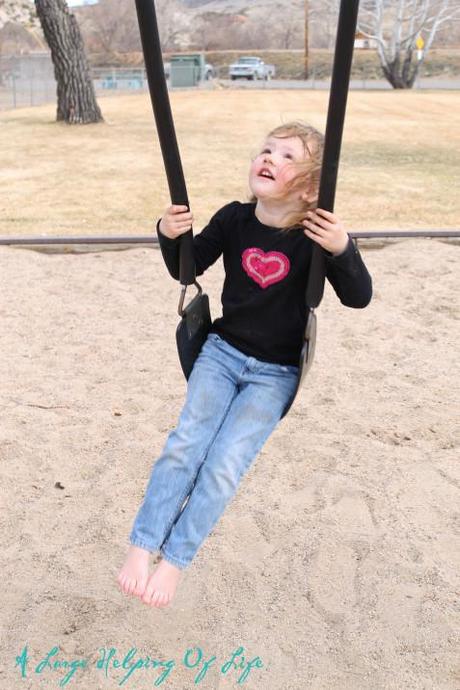 Faith was really enjoying the swings.
I was trying to teach her to pump her legs back and forth but she just kept them straight the whole time.
Silly, adorable girl.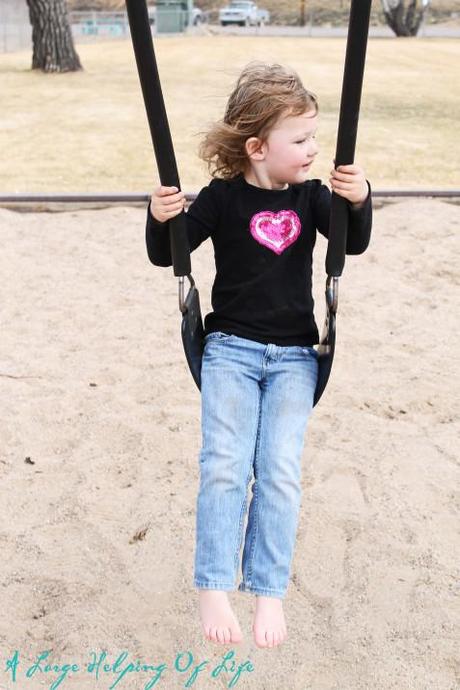 I love how this picture turned out.
The air moving through her hair and her little smile.
Did I mention I like pictures?
Now as I was involved with trying to get a cute shot of Faith I kept hearing Jacob saying rather loudly, "no, no, no, no, no!!!!"
I turned to see this…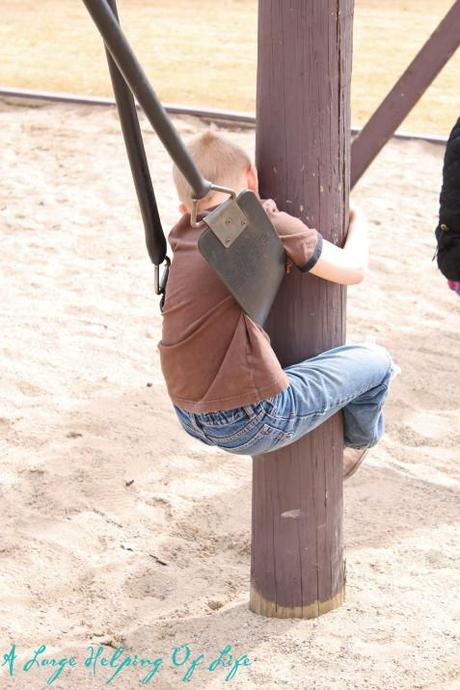 He told me he was pretending that he was holding onto a cliff and was trying not to fall.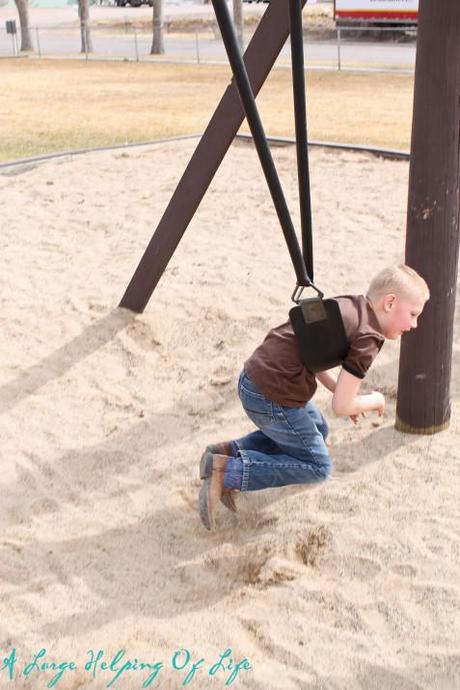 Well, he fell.
When I asked him why he was playing that he said "I don't know, cause I am silly I guess."
I love that answer!
Now I was hearing more squeals from the swings…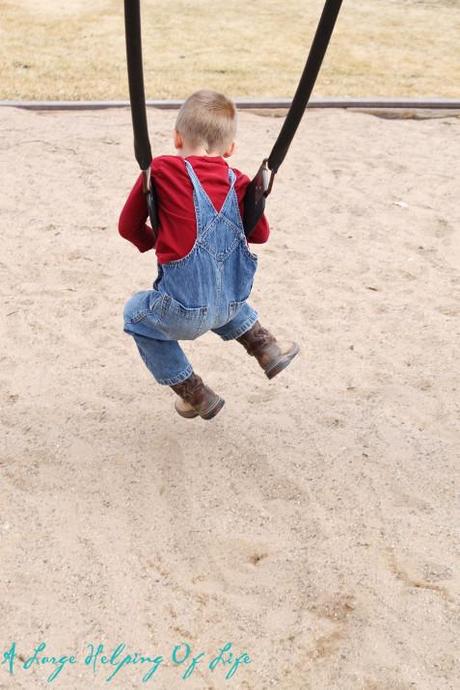 It was the overall boy.
Jude.
Cowboy boots and overalls with twisted straps.
Classic boy outfit.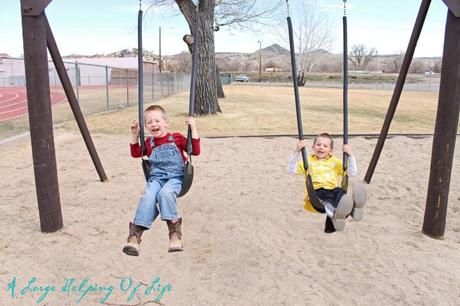 We had a great time playing at the park.
So happy to welcome spring!
It makes it harder to get school done but it makes the days oh so sweet.
I hope you are all enjoying the warmer weather too!