The 22nd Annual Pan African Film Festival will be held February 6-17, 2014 in Los Angeles..... 
The Pan African film festival is the nation's largest and most prestigious Black film festival founded by
 Danny Glover, Ja'net DuBois (Good Times) and Ayuko Babu
....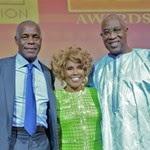 DannyGlover, Ja'net DuBoise & Ayuko Badu
PAFF
.org reads their
 ready again to "take movie goers on a cinem
atic journey with international film screenings from around the
globe."
Some of the actors/actress 
featured in this years films will include the 
ever so funny Kevin Hart
 the well known Mo'Nique, the very talented Isaiah Washington, along with a host of new faces and familiar faces as well!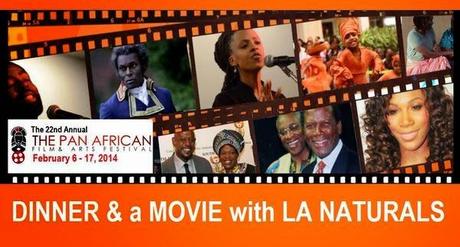 The PAFF site reads...
"Over the years, it has showcased films from all parts of the world, representing such countries as Angola, Austria, England, Bermuda, Canada, Egypt, Ethiopia, Brazil, Kenya, Mexico, South Africa, Nigeria, and of course, the United States. With the pulse on the international film market, PAFF has opened the minds of its audiences, and transported them to lands far away and back home again." 
As mentioned earlier some of the stars that will be featured in  film's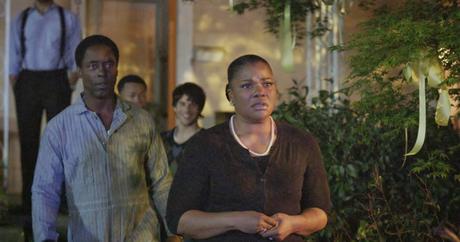 photo courtesy PAFF.org
i
n
clude the well known Ms
 Mo'Nique and Isaiah
 Wash
ington whom will be featured in the closing film titled"Black Bird" which is a film
directed by Patrik-Ian Polk
 based on the novel by Larry Duplechan about a devout high school choir boy, named Randy who is struggling to come to terms with his sexuality in a small, religiously-conservative Mississippi town he calls home.
In conclusion The Pan African film festival will end the festivities witha film synopsis titled "About Last Night." It will be featured in the Pan African film festival as the center piece gala event which will feature a red carpet, movie screening and an after party following .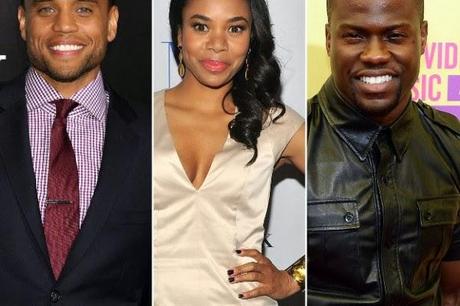 Directed by Steve Pink"About Last Night" features Kevin Hart, Michael Ealy, Regina Hall, Joy Bryant, Christopher McDonald and Paula Patton. 
"This film is a 
very hip re-imagining of the classic sophisticated romantic comedy, this contemporary version closely follows new love for two couples as they journey from the bar to the bedroom and are eventually put to the test in the real world ,
" the article reads.


MORE ABOUT THE PAN AFRICAN FILM FESTIVAL 
The site reads it's "Gearing up for its 22nd anniversary, the Pan African Film and Arts Festival (PAFF), is America's largest and most prestigious Black film and arts festival. Each year, it screens more than 150 films made by and/or about people of African descent from the United States, Africa, the Caribbean, South America, the South Pacific, Latin America, Europe and Canada. PAFF holds the distinction of being the largest 
Black History Month
 event in the country.

PAFF was founded in 1992  by award-winning actor Danny Glover ("The Color Purple," "Lethal Weapon" movie franchise), Emmy Award-winning actress Ja'Net DuBois (best known for her role as Willona  in the tv series, "Good Times") and executive director, Ayuko Babu, an  
international legal, cultural and political consultant who specializes in African Affairs.  PAFF is a non-profit corporation dedicated to the promotion of ethnic and racial respect and tolerance through the exhibit of films, art and creative expression.
The goal of  PAFF is to present and showcase the broad spectrum of Black creative works, particularly those that reinforce positive images, help to destroy negative stereotypes and depict an expanded vision of the Black experience. PAFF believes film and art can lead to better understanding and foster communication between peoples of diverse cultures, races, and lifestyles, while at the same time, serve as a vehicle to initiate dialog on the important issues of our times."
Tickets for the event and more information about the Pan African Film Festival can found at 
http://www.paff.org/