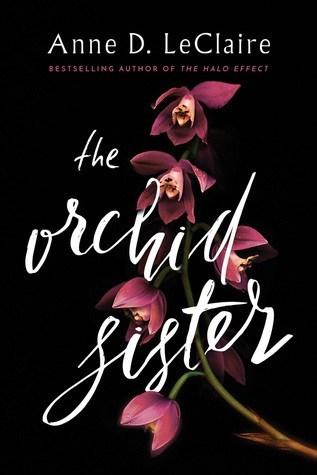 The Orchid Sister by Anne D. LeClaire
Published by Lake Union Publishing on May 7, 2019
Genres: Domestic Life, Kidnapping Thrillers
Pages: 302
Format: ARC, eBook
Goodreads
Buy on Amazon



From the bestselling author of The Halo Effect comes a heart-racing novel of love, suspense, and the unbreakable bond between sisters.

The people you love are taken from you. That's what Maddie DiMarco learned when she survived the plane crash that killed her parents. Fifteen years later, the scars remain. And the ones no can see are hardest to heal. Since the accident, Maddie's avoided the unpredictable and uncaring outside world, including any relationships—except for the one with her devoted older sister, Kat, who has always been there for her.

When Maddie meets handsome pilot Jack Moroni, she finally begins to let down her guard. But just as quickly, her hope and trust are once again shattered when a plane crash forces her to revisit her traumatic past. Maddie turns to her sister for comfort and guidance, only to realize that Kat is missing.

But Kat hasn't vanished without a trace. An investigative journalist, she's left behind a subtle trail of clues leading to the mysterious, myth-shrouded Yucatán coast of Mexico. To follow it, Maddie must confront her deepest fears—of flying, of intimacy, and of loss. She hopes that in doing so, she will find her sister. And if she's lucky, she may also find herself along the way.
When I saw this cover, I was in love……it's beautiful…. I couldn't help myself from requesting the opportunity to read and review it from NetGalley, so I was happy to see I was approved.
Kathrine ("Kat") is Madison's older sister, who cared for Madison ("Maddie") as she survived and suffered horrible burns and injuries in a plane crash that killed their parents.  The Orchid Sister is a story of two sisters who share a bond strengthened by loss and hardship. Readers learn about each sister and understand each of their feelings.
The sisters are older now and Maddie is an artist who makes expressive masks. She lives alone with her cat, Winks, and lives a very peaceful and secluded life.  Kat is a freelance journalist who travels extensively tracking down stories for the news. She's often on secret assignment and while doing so, she goes missing. Maddie must face the fact that her sister may be gone forever.
The story then shifts to Maddie overcoming her fears and flying out to try and find her sister.  I won't post spoilers, but Maddie has to seek out clues in order to find out what has happened to Kat in Mexico. 
I loved the bond between the sisters.  The author made it very believable, and they obviously loved each other.  This is a tragic yet beautiful story. The characters are believable and engaging. I recommend The Orchid Sister anyone who enjoys a good read that you can't put down. 
---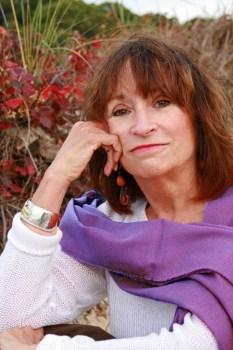 Bestselling author Anne D. LeClaire has written ten novels, including The Orchid Sister, The Halo Effect, Entering Normal, The Lavender Hour, and Leaving Eden, as well as her critically acclaimed memoir, Listening Below the Noise: The Transformative Power of Silence. She has written one book for children: Kaylee Finds A Friend. Known for her exquisite and lyrical writing, the former op-ed columnist has been published in Redbook, the Boston Globe, Yoga Journal, and the New York Times.
A Distinguished Fellow at the Ragdale Foundation, LeClaire teaches creative-writing workshops around the globe. She is also a dynamic speaker–leading popular seminars and workshops exploring silence, creativity, and deep listening. LeClaire has been a visiting lecturer at Mt. Holyoke College, the University of Tennessee, and Columbia College and was a featured presenter at the Lincoln Center.
A former reporter, print journalist, radio broadcaster, and private pilot, LeClaire lives in Cape Cod, Massachusetts, where she leads silent retreats, practices yoga, and plays the washboard.
---
I voluntarily reviewed a complimentary digital copy of this book that I received from Lake Union and NetGalley.  All views expressed are my honest opinion.

~ ~ ~ ~ ~ ~ ~ ~ ~ ~ ~ ~ ~ ~ ~ ~ ~ ~

It would be great if you would stay connected with me!! You can follow me on Twitter @DebiL1611, like me on Facebook at 2014 and Beyond, circle me on Google+, follow me on Tumblr, Instagram and Bloglovin', subscribe on YouTube, or connect with me on LinkedIn and Pinterest.

Please make sure to visit my homepage and subscribe to my blog for more great posts on running, fitness and lifestyle topics as well as food, product, music and book reviews, and more!