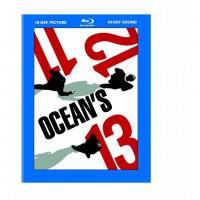 Movie: Ocean's Trilogy
Director: Steven Soderbergh
Cast: Matt Damon, Brad Pitt, George Clooney, Bernie Mac, Carl Reiner, Elliot Gloud and Don Cheadle
Rating: ***1/2
Fans of casino movies have likely seen one or all of the Ocean's Trilogy.  Ocean's Eleven is considered by many to be one of the greatest casino films of all-time and its success spawned a pair of sequels that kept fans coming back for more.  Let's take a look at why this trilogy was so well loved.
First, you have an all-star cast for the film that included George Clooney as D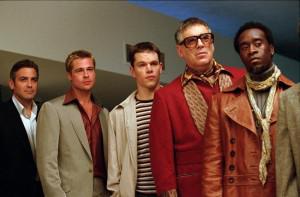 anny Ocean, Andy Garcia as Terry Benedict, Julia Roberts as Tess, as well as Matt Damon, Linus Caldwell, and others.  An ensemble cast can really be hit or miss and sometimes the movie doesn't move beyond the gimmick.  Fortunately, the trilogy of films were written to take advantage of each actors strengths.
Next, you had three well developed stories, which is a must for most successful trilogy's.  The first films focused on both the robbery of the Bellagio casino in Las Vegas and Danny's pursuit of his girl Tess.  The second film was all about getting out from under the thumb of Terry Benedict after he came after them for robbing the Bellagio.  The last film was a bit darker and focused on the team seeking revenge for a friend that was swindled out of his casino rights.  Each story was well developed and kept fans engaged throughout.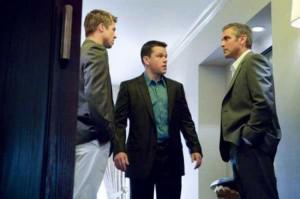 The last aspect of the trilogy that helped to make it a success was the focus of the films on humor over violence and gunplay.  Films like this have a tendency to become glorified action films where it seems half of the film is spent in some type of fight or shootout.  The Oceans trilogy used more comic jabs than right crosses in their storylines and the films ended up reaching a wider audience as a result.
The combination of storylines, humor, and an amazing ensemble cast were the perfect formula for this trilogy.  They were truly films that were greater than the sum of their parts and that's why the Ocean trilogy is among the most beloved casino films of all-time.