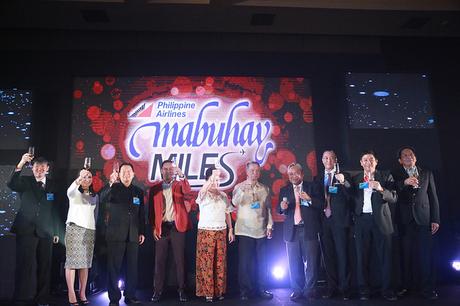 Carrying an updated logo and tagline, Mabuhay Miles, the frequent flier program of flag carrier Philippine Airlines, was relaunched recently. We were told that the changes are not only with the branding, as the revitalized program also promises the following to its members:
Greater seat availability per flight for rewards redemption, giving members the chance to convert miles to seats even on peak season
Widened earning of miles with PAL codeshare flights and airline partners
More exciting partners to be added to support the program's five pillars: Fly, Shop, Dine, Drive, and Unwind
Enhanced earning, redeeming, and conversion of miles with the program's partners
Mabuhay Miles Elite, Premiere Elite, and Million Milers will receive their new cards upon reaching the qualification requirements, while Classic members will receive their new permanent cards soon for free, long as there's one valid activity within the past 24 months. New members, meanwhile, will immediately receive a card after the first valid activity.
For more information, visit the Mabuhay Miles website at www.mabuhaymiles.com, follow its Facebook and Twitter accounts, or email [email protected]