Last night, I met up with my friends M. and N. for a drink at Mercatto and a little window shopping at the Eaton Center. As I sipped on this, all I could think about was spring/summer.Warm weather, sunny days, shoes, dresses, skirts, light blouses.  (Feeling & looking like this) Ahhhh. Post-drinks, we decided to check out a few stores and ended up at Old Navy. What the what! Bright colours, light breezy fabrics, linen, cotton, denim oh my! The high Demi Moore got from inhaling nitrogen oxide, I felt a similar intoxication from the price tags. You see, I'm currently on the hunt for this from J. Crew but at a more affordable price. I did find a close match at O. Navy and it was on sale for $11.99. I had to go for it.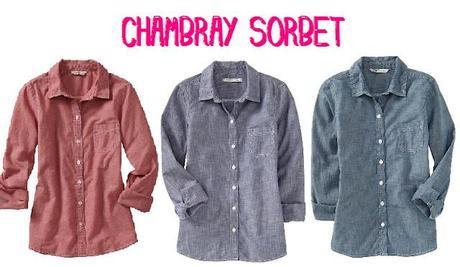 Yes. There is a downside to shopping at Old Navy. Some people pass judgment believing that style and quality come with a high price tag and designer names. While we can't deny the connection between high price and quality, I disagree on style and being well put together. Years of watching Project Runway and listening to Nina Garcia, the one lesson I learned is: You can't buy style. Yes, you can buy a stylist but expensive doesn't guarantee beautiful, cohesive, smart outfits. So you really have to shop and bring the trends to life in your own budget. So with this in mind, visit your local O. Navy retailer and check out their spring/summer collection. Here is a cheat sheet of what you may want to consider grabbing before they are gone gone gone. How adorable right?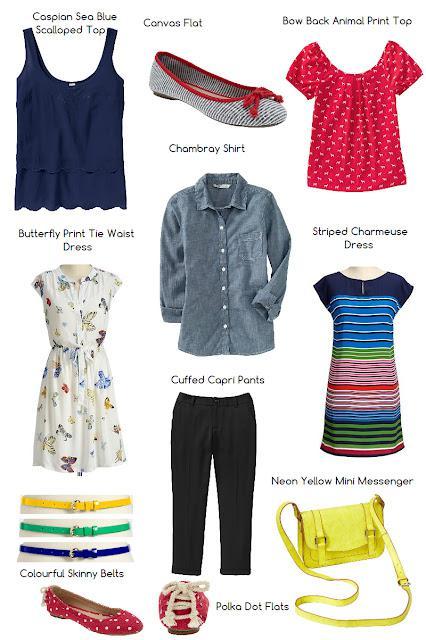 I absolutely love all-things nautical. Anything that reminds me of the open sea and sun. On that note, here is a lovely collage of a nautical themed wedding in honor of my friend J. who is starting to plan her own nuptials. I'll consider this for our 5 year vow renewal - perhaps in Martha's Vineyard. Mmmm Hmmm. So lovely.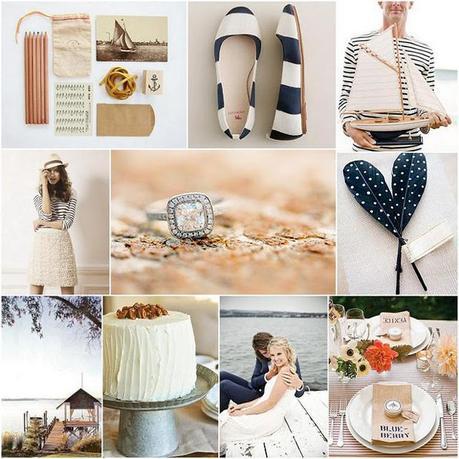 (Photo courtesy of Grey Likes Weddings)
Do you like Old Navy? Shop there often? Find any good bargains?
Enjoy!
Serda
Post Comment