Hello munchkins!My skin behaves weird in different seasons – combination in summers and extremely dry in winters, for which I need to change my skincare routine every time. As summers are approaching I thought of giving a try to some new cleanser, toner and moisturizer that is best suited for combination skin. I bought The Nature's Co Sandalwood Face Wash last year and started using in winters – my skin felt very dry and stretchy and since then it has been lying idle. I thought of giving this a try and thus the review :)
Price : Rs 595Quantity : 125 mLBuy online at The Nature's Co official website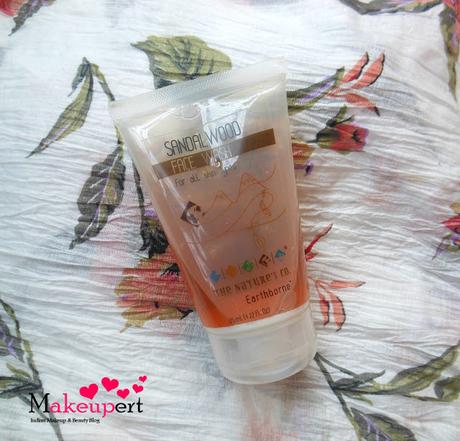 The Nature's Co Sandalwood Face Wash Review, Packaging & Buy Online India
The Nature's Co Sandalwood face Wash (Product Claims)
Gives radiant glow; Purifies skin; Removes excess oil & makes skin fresh,clean & acne free.
Sandalwood is truly one of nature's most versatile skin-care remedy used since centuries. It nourishes and moisturizes your skin giving a radiant glow, while it's antimicrobial, inflammatory and purifying properties removes excess oil and toxins from your skin by increasing blood circulation making it clean, fresh and acne free.Wet face; squeeze a small amount into palm of hand. Gently massage into face in circular motions. Rinse off thoroughly with warm water. Use every day, morning & night.
Ingredients(Sandal) wood extract , (Aloe Vera) Plant extract ,Vegetable Glycerin.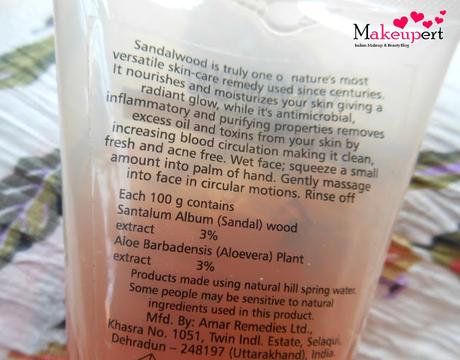 The Nature's Co Sandalwood Face Wash Review & Packaging


PackagingThe Nature's Co Sandalwood Face Wash comes in a see-through tube packaging with flip top opening that dispenses the right amount of product required. The packaging is safe from spillage and travel-friendly. 
TextureThe Nature's Co Face Wash is peach in color and has a runny gel-like consistency. It doesn't lather much but gives a squeaky clean feel to the skin. It does not over dry my combination skin; however, you might need to use moisturizer right after cleansing your face.  The face wash effectively removes traces of oil, dirt and grime from face and delivers a smooth, radiant and clean skin. However, do not expect it to remove light makeup on its own; you will need a separate makeup remover before.
SmellThe Sandalwood Face Wash has a strong yet soothing sandalwood fragrance which doesn't linger much post you pat your face dry.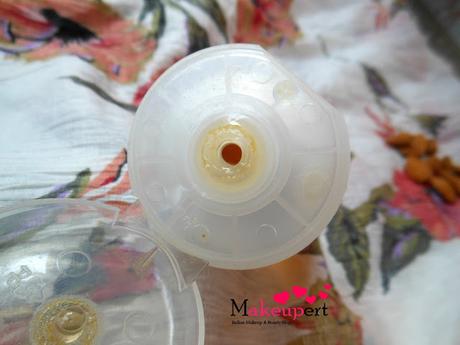 The Nature's Co Sandalwood Face Wash Review, Price & Availability
Pros
Sturdy, Travel friendly packaging
Cleanses skin well
Soothing sandalwood fragrance
Lathers well
Does not rip the skin of its existing moisture
Recyclable packaging
Cruelty free and vegan
Eco friendly
Cons
Runny consistency may lead to product wastage
Would not remove even light makeup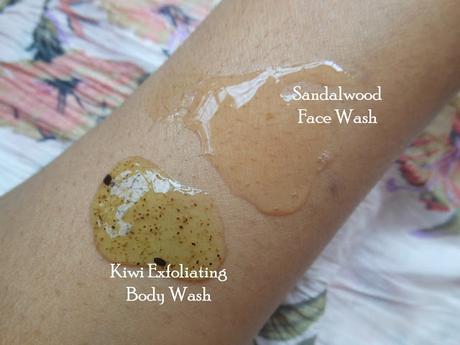 The Nature's Co Sandalwood Face Wash Review & Swatches


Overall verdictThe Nature's Co Sandalwood Face Wash is an average product for combination/oily skin in summers. The face wash cleanses skin pretty well and effectively removes dirt and grime without over drying skin. I don't have much acne issues so can't comment on that. However it does imparts radiance to the face with continuous usage (well my friends say that). I would recommend this to combination skin though!
Rating : 4/5