Hello makeuperts!
It is that time of the month when I receive My Envy Box and trust me they haven't let us down either. This month the box contains a perfect mix of skincare, makeup and health supplements. 
Price: Rs 850Can be subscribed here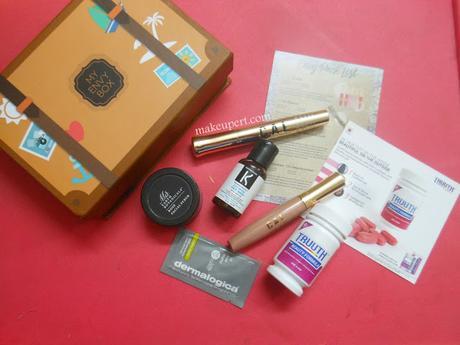 My Envy Box September Reviews, Products & Price
The September Envy Box 2016 is brown in color with illustrations of holiday essentials. It looks absolutely colorful and goes really well with the "holiday" theme. The box contains 6 deluxe to full sized samples of skincare, makeup and health supplement. Let's have a closer look at each of them.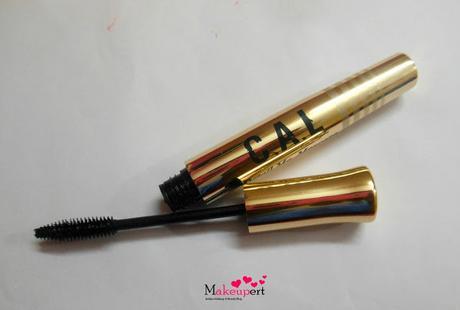 My Envy Box September 2016: C.A.L. Detail Me Jet Black Mascara
C.A.L Detail Me Mascara
(Rs 450 for 12 mL)
What more can a beauty blogger long other then receiving a full-size makeup product in a monthly subscription box? The packaging of the C.A.L. Los Angeles Mascara is nothing fancy, just gold tube with black detailing. The mascara wand is thin enough to coat both upper and lower lashes. It didn't curl my lashes like dream but added noticeable volume to it. This is something similar to Lakme Flutter Secrets Mascara and Maybelline Colossal Volume Mascara. I'll definitely recommend this to beginners!
Buy online at Amazon.in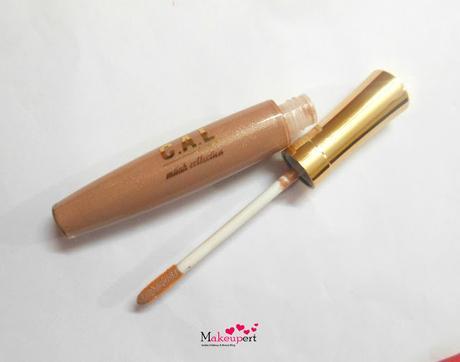 My Envy Box September 2016: C.A.L. Stay On Lip Gloss Dovie Natural
C.A.L Stay On Lip Gloss - Dovie Natural (Rs 450 for 10 mL)
Another makeup product from the brand – C.A.L Los Angeles (I have seen this brand on Amazon.in) and this time it's a nude lip gloss with minute golden and silver shimmers. Although I'm not a fan of such pale nude shade but it suits by medium complexion pretty well and can be topped over any matte nude lipstick because the formula is very hydrating and pigmented.
Buy online at Amazon.in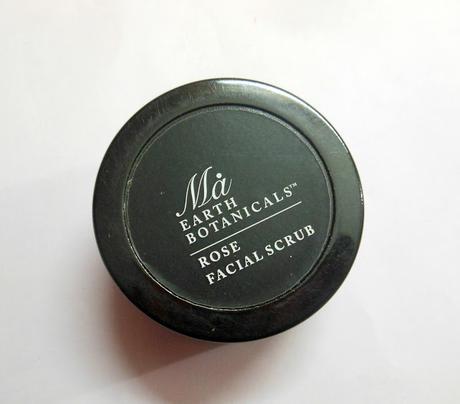 My Envy Box September 2016: Ma Earth Botanical Rose Facial Scrub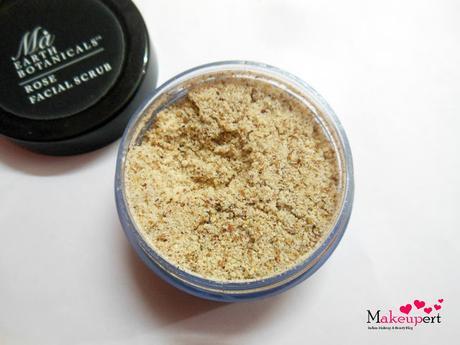 My Envy Box 2016 September Review, products & Price
Ma Earth Botanical Rose Facial Scrub (Rs 875 for 125 gms)
This is a new brand for me and I revived a 40 gms (Rs 275)deluxe sample of the scrub. The scrub is very gentle on skin and smells divine of roses and roses (nothing artificial). The scrub is prepared using a complex blend of rose petals, powdered nuts and plant extracts that deeply nourishes and provide relief from dryness. I used it today, mixed with raw milk (for dry skin) and it instantly brightens up my face and helps in removing dead skin cells, although this does nothing at removing blackheads. I will be using it thrice a week and share my views next month.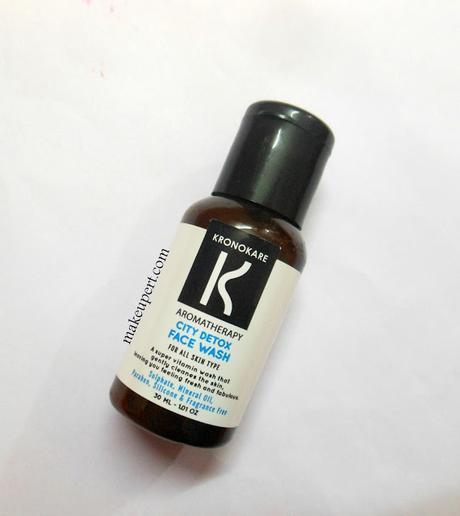 September Envy Box Review & Products: Kronokare City Detox Face Wash
Kronokare City Detox Face Wash (Rs 395 for 100 mL)
I have tried about everything from the Kronokare and they have also launched their own skincare line consisting of face wash, toner, scrub, day and night cream. I received a 30 mL (Rs 125) deluxe sample of their Detox face wash (meant for dry skin) that I'll be keeping for my travel :p
It is said to be very gentle on skin while respecting the epidermis. Enriched with the extracts of plants and flowers, it leaves the skin feeling smooth and soft.
Buy online at Amazon.in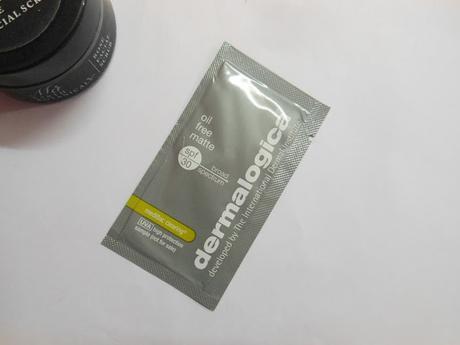 My Envy Box September 2016: Dermalogica Oil Free Matte SPF 30
Dermalogica Oil Free Matte SPF 30 (Rs 3825 for 50 mL)
This is an oil free sunscreen by Dermalogica. I'm not too happy with a single sachet in the box; rather they would have included 3-4 sachets for understanding the product better. It helps control shine on the face and prevents breakouts making it perfect for sensitive and acne prone skin. It is a light weight and sheer coverage cream which provides optimum defense against skin-ageing.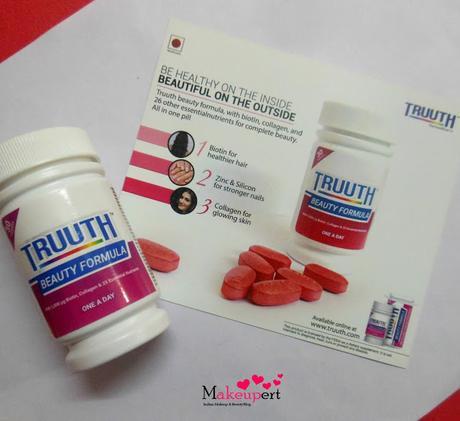 My Envy Box September Review 2016: Truuth Beauty Formula Pills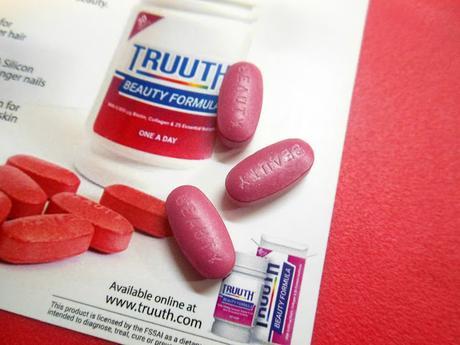 My Envy Box Review
TRUUTH beauty Formula Tablets (Rs 400 for 30 pills)
This is the first time My Envy Box has added a health supplement. Due to my fracture, I am under medication and taking multi-vitamins pills every day since the past 2 months. I have consulted my physician for this pill and he has asked me to start this once my current medicines get over.
These pills claim to be rich in biotin which is perfect for glossy hair, zinc and silicon for healthy nails and collagen for radiant, glowing skin. I'm excited to try this product! You can also buy these online at truuth.com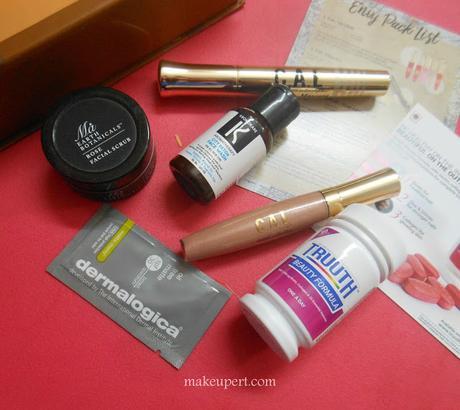 Envy Box September 2016 Products, Samples & Review
Overall Verdict
All the products I received in the box are worth giving a try at just Rs 850, although there were not many luxury or high end brands included but I'm still happy with the overall selection of full and deluxe size products. I'll be reviewing the lip gloss, mascara, face wash and rose scrub very soon!
If you wish to buy the My Envy Box's Designer Jewelry Box (click here) by Simran Chhabra, use code "SIMJB10".

Image Credits: My Envy Box
What did you receive in your September 2016 My Envy Box? Do share your comments below.