Hello makeuperts!
Island Kiss is a Goa based brand that have launched 3 variants of organic lip moisturizers – Amla Vanilla & Inges Lavender, Cherry Blossom Flores and Puerto Berry Blush. I have been using these lip balms since last month and today I'm sharing my views.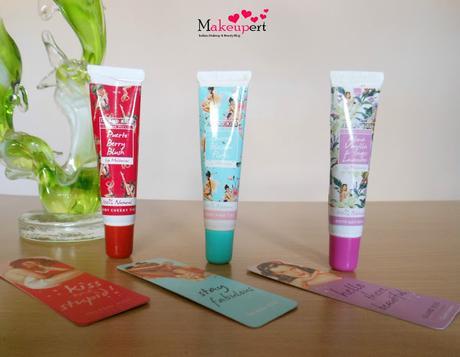 Island Kiss Lip Moisturizers Review, Price & Buy in India 
Island Kiss Organic Tropique Pomade Lip Moisturizers Review, Swatches, Shades, Price & Buy in India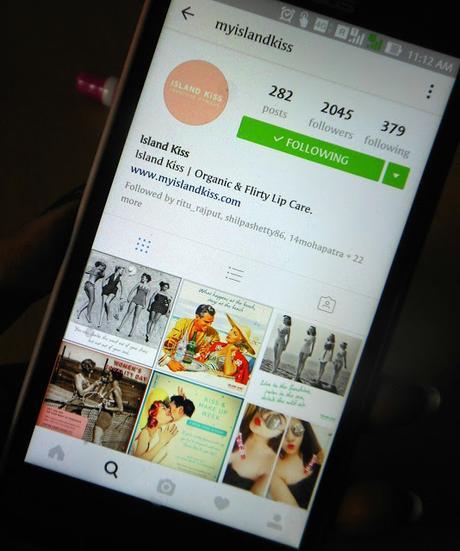 My Island Kiss Instagram Account
Price: Rs 399-499
Quantity: 14 g
You can buy this from MyIslandKiss.com
Packaging
The packaging is really funky and colorful, reminds me of theBalm cosmetics. The lip moisturizers come in a tube form with designs of the individual flavor.  These have a slanted tip applicator so you can apply the balm directly onto the lips without using your fingers. The outer packaging contains all the details regarding price, best before, ingredients, etc.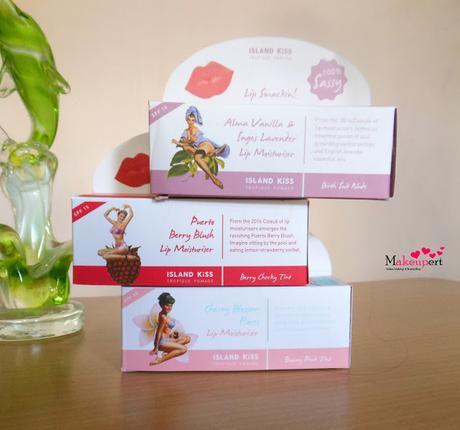 Best Lip Moisturizers in India: Island Kiss Tropical Pomade Organic Lip Balms
Texture
Island Kiss Lip Balms are made of tropical kokum, mango butter and organic almond oil as the base and hence have a very nourishing feel to the lips. These also contain beeswax, carrot seed oil, castor oil, vitamin E oil, macadamia nut oil which is organically sourced. These also contain Stevia, artificial sweetener and hence the sweet taste. Yes! I have licked it many times :p
The consistency is something I've never tried before in a lip balm. It has a liquid jelly like texture which applies easily and is very hydrating and softening on the lips.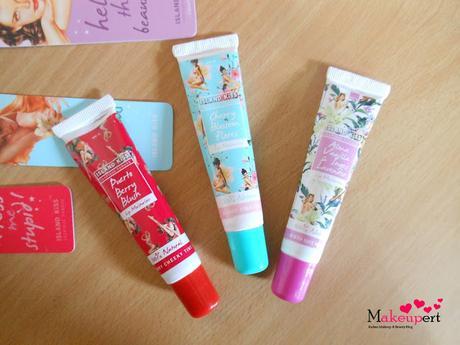 Island Kiss Tropical Pomade Lip Moisturizers Review, Shades & Price
Staying Efficacy
The Island Kiss Lip Moisturizers have a very slippery feel, because these are oil based and wear off easily when you eat or drink something. Puerto Berry Blush leaves soft red tint on lips and hence stays for a tad longer (2 hours) than other two and when you reapply the lip balm, the stain intensifies.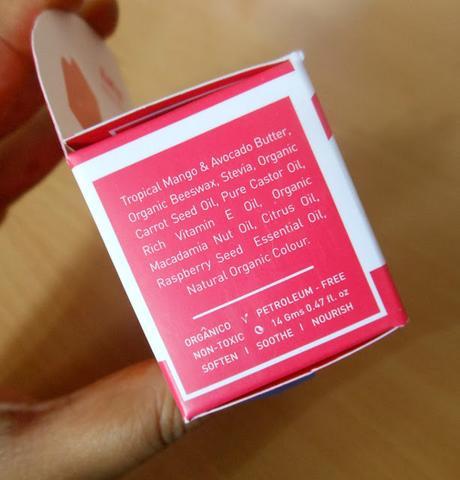 Island Kiss Organic Lip Moisturizers Shades & Packaging
Amla Vanilla and Inges Lavender is almost a clear lip balmwith faint vanilla scent.
Cherry Blossom Flores has a pale pink tint that looks very unusual on my pigmented lips :( This smells of cherries and is very fruity.
Puerto Berry Blush has red tint and smells of berries (my favorite!) This will cover pigmented lip pretty well.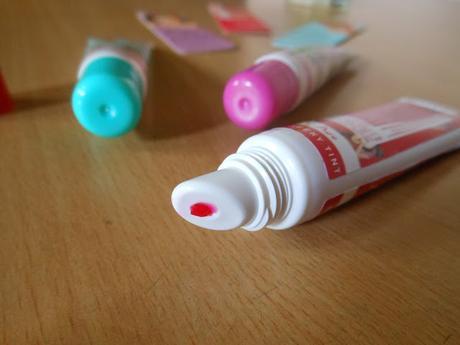 My Island Kiss Lip Moisturizers Packaging & Shades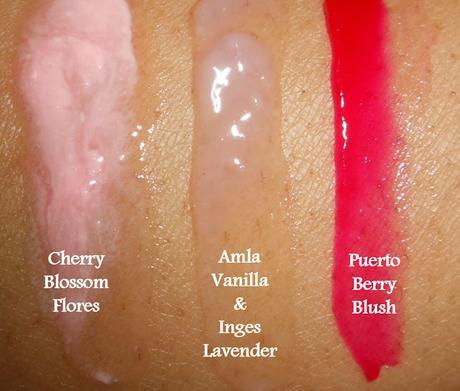 My Island Kiss Lip Moisturizers Swatches & Shades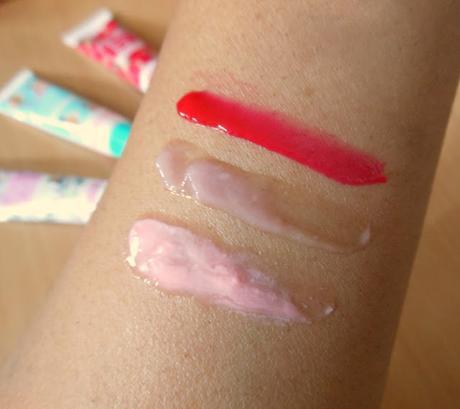 Island Kiss Tropical Pomade Lip balms: Swatches, Shades & Price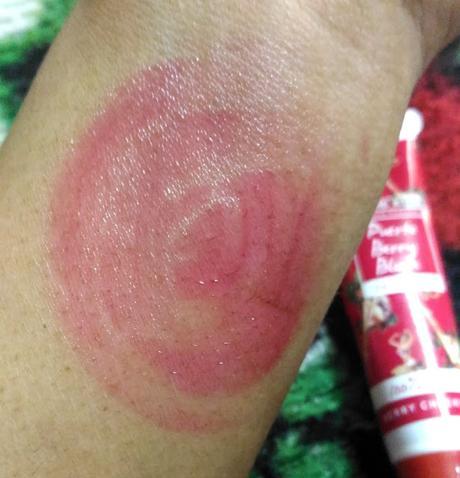 My Island Kiss Puerto Berry Blush Lip Moisturizer Swatch
Overall Verdict
Island Kiss Lip Moisturizers are my current favorite and I have almost used up the Puerto Berry Blush (Highly recommended). The formula is very nourishing and it hydrates my lips well. The ingredients list is very gentle for the lips and the best part being these are made in India, Yay!
Rating: 4.75/5
*Products sent by the brand. My review is honest as always.