A few days ago all my sons were told that is was time.
Time for those dreaded haircuts!
Between 3 sons, 1 husband and hair that grows like well watered weeds, it seems like I am always having to cut someone's hair.
Usually this is not a huge occasion.
It is a get in get out type of process.
I just thought that this time you would like to be included in the entertaining process that is cutting Jude's hair.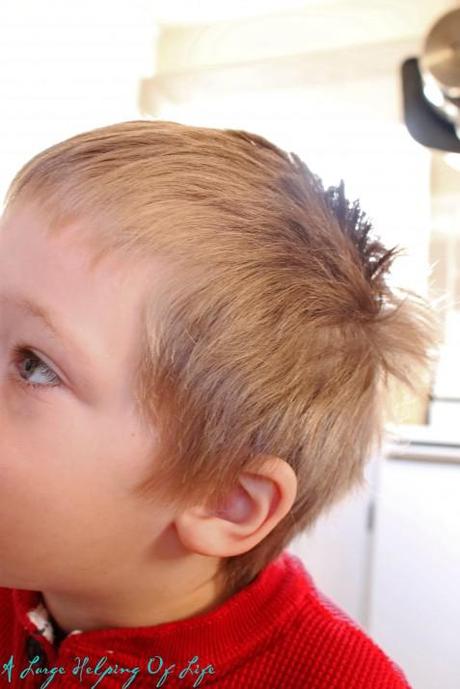 This boy seriously needed a hair cut!
He was beginning to form some 70′s sideburns.
It was scary.
It had to go.
I told him it was time to cut his hair.
He was less than excited……..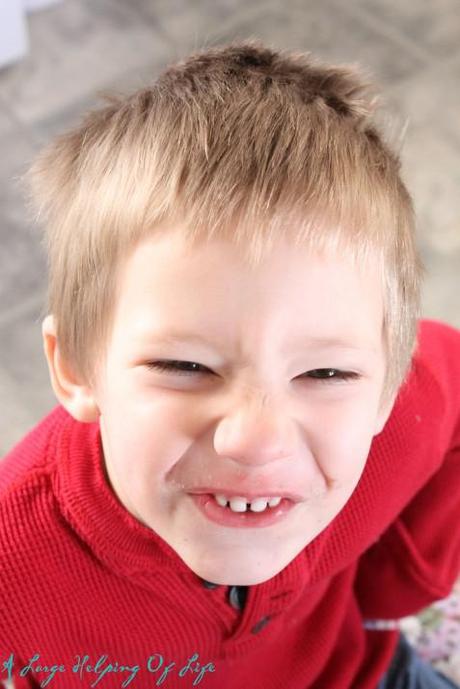 This is his less than excited face.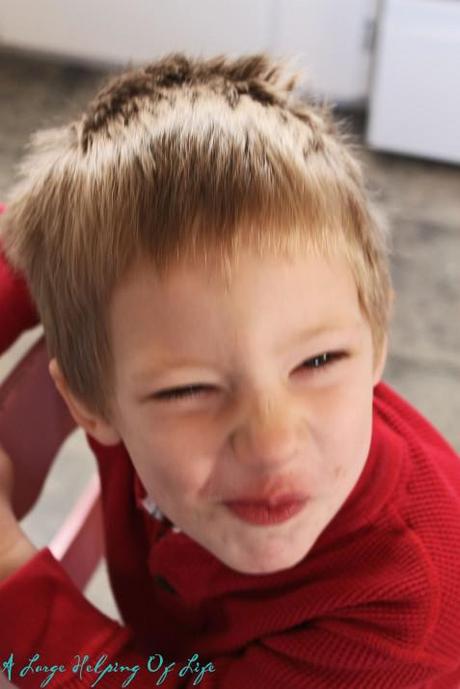 Which is similar to his "I am a ham" face.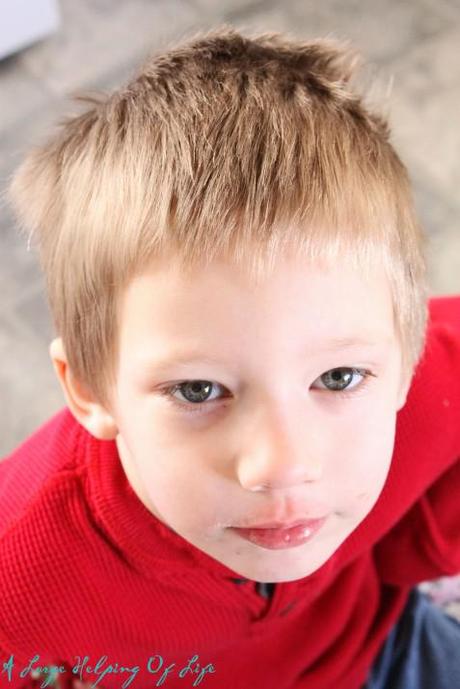 It was time to start but not without one more picture of his cute face and overgrown hair.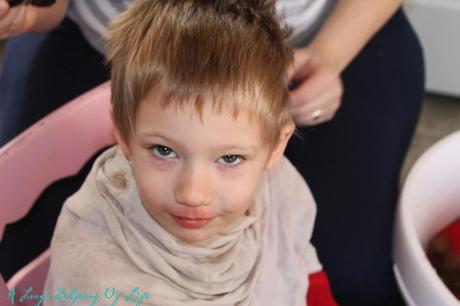 I was busy at work so Daddy took a picture of Jude.
Does he not look thrilled to be getting his hair cut?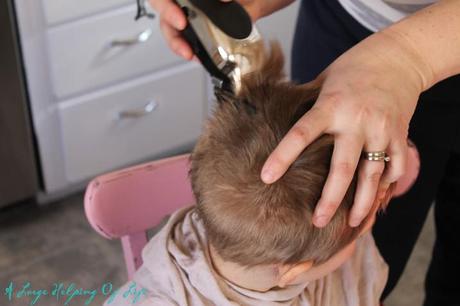 The way I do a haircut is simple.
Step 1. Plug in clippers
Step 2. Sit child down
Step 3. Turn on clippers and tell said child to sit still
Step 4. Firmly grasp head of wiggly child (shown above)
Step 5. Buzz hair off until your heart is content……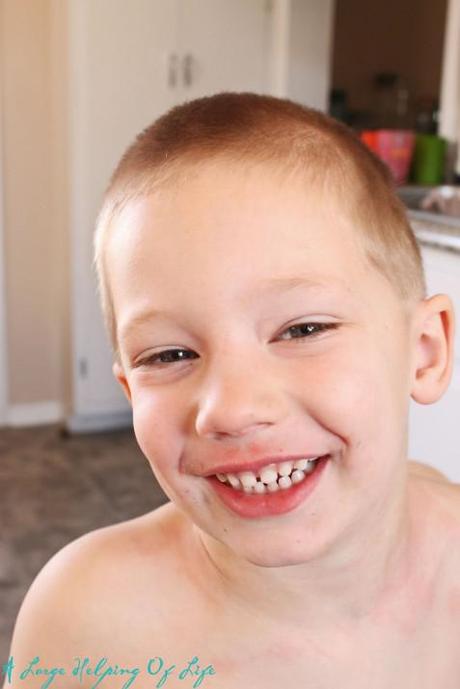 Or until your son looks adorable. (shown above)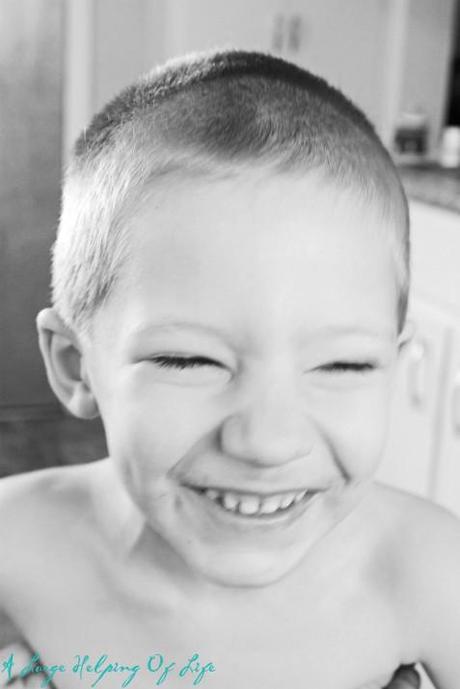 Now the hair cut was done and Jude was happy about that.
When Jude is happy silly faces happen.
Jude is never short of silly faces.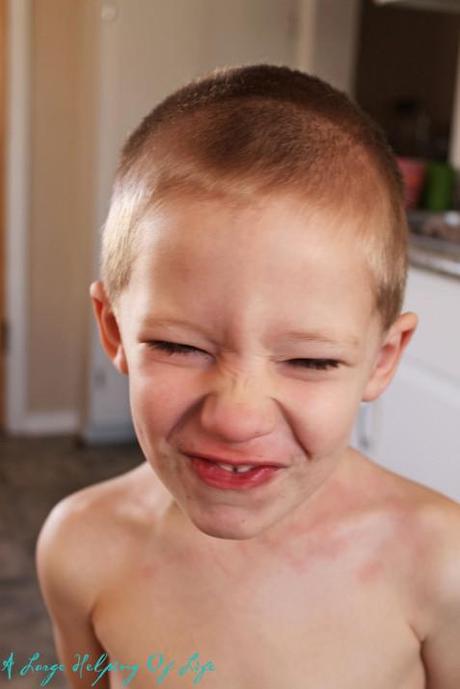 Ever.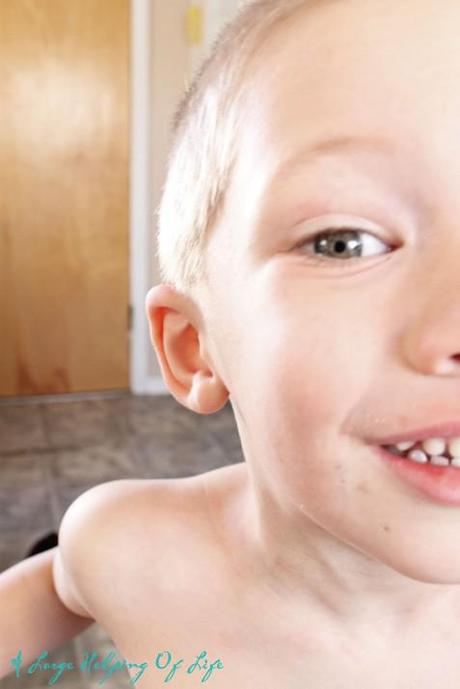 Would you look at that!
No 70′s sideburns anymore.
Just a well groomed little ham.
P.S.- Stayed tuned because A Large Helping Of Life is having a giveaway soon!!!