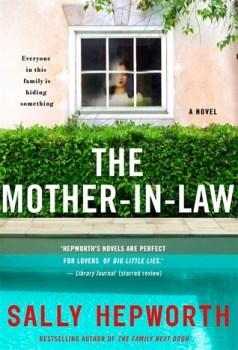 The Mother-in-Law by Sally Hepworth
Published by St. Martin's Press on April 23, 2019
Genres: Domestic Thriller, Thrillers, Women's Fiction
Pages: 352
Format: ARC, eBook
Goodreads
Buy on Amazon


Someone once told me that you have two families in your life – the one you are born into and the one you choose. Yes, you may get to choose your partner, but you don't choose your mother-in-law. The cackling mercenaries of fate determine it all.

From the moment Lucy met Diana, she was kept at arm's length. Diana is exquisitely polite, but Lucy knows, even after marrying Oliver, that they'll never have the closeness she'd been hoping for.

But who could fault Diana? She was a pillar of the community, an advocate for social justice, the matriarch of a loving family. Lucy had wanted so much to please her new mother-in-law.

That was ten years ago. Now, Diana has been found dead, leaving a suicide note. But the autopsy reveals evidence of suffocation. And everyone in the family is hiding something…

From the bestselling author of
The Family Next Door
comes a new page-turner about that trickiest of relationships.
I remember reading a book called The Family Next Door by Sally Hepworth back in March of last year (see review HERE) and I loved it, so when I saw this book by the same author available on NetGalley — The Mother-In-Law — I knew that I needed to read it.  When I requested the opportunity, I was approved! YAY!
The Mother-In-Law is told from two points of view — Lucy (the daughter-in-law) and Diana Goodwin (the mother-in-law).  When Diana is found dead in her home, folks are unsure whether it is suicide or if someone wanted her dead.  Suffice it to say that Diana wasn't always the nicest person to those close to her.  The author does a fantastic job creating a character that you can love and hate at the same time in Diana.
The story begins with the police pulling up to the home of Lucy and her husband, Ollie. Although the police car doesn't have sirens on, Lucy knows something isn't right. 
Then the story jumps back ten years to Lucy's first visit to Ollie's family home.  His father is very nice and is happy to meet Lucy and so is Ollie's sister, Nettie.  While she isn't rude, and in fact, she's actually very polite, Ollie's mother, Diana is cold and standoffish.  Lucy just wants Diana to like her but the harder she tries, it seems the more strained their relationship becomes.  And now…Diana is dead. 
The twists and turns simply kept on coming and coming and none none of them could even be foreseen.  This was a very thought provoking story and I was really surprised by a few things going along. The author did a wonderful job of bringing her characters and their individual stories to life, and I was very satisfied with how everything came together in the end. 
As I said above, this is my second book from Sally Hepworth, and while I loved The Family Next Door, this one just blew me away! She will definitely be added to my "must read" authors!!
---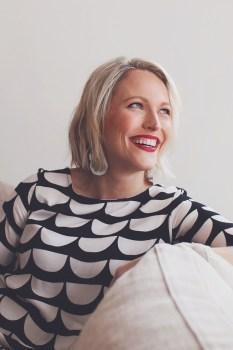 Sally Hepworth is the bestselling author of The Secrets of Midwives (2015), The Things We Keep (2016) and The Mother's Promise (2017), and The Family Next Door (Feb 2018). Sally's books have been labelled "enchanting" by The Herald Sun, "smart and engaging" by Publisher's Weekly, and New York Times bestselling authors Liane Moriarty and Emily Giffin have praised Sally's novels as "women's fiction at its finest" and "totally absorbing".
Sally's novels are available worldwide in English and have been translated into 15 languages.  Sally lives in Melbourne, Australia with her husband and three children.  
Connect with Sally on social media ~~
WEBSITE  //  FACEBOOK  //  TWITTER  //  INSTAGRAM  //  GOODREADS
---
I received an advanced readers digital copy of this book from NetGalley and St. Martin's Press in exchange for my honest review. I was not required to provide a positive review but I chose to because it was a great book!! 

~ ~ ~ ~ ~ ~ ~ ~ ~ ~ ~ ~ ~ ~ ~ ~ ~ ~

It would be great if you would stay connected with me!! You can follow me on Twitter @DebiL1611, like me on Facebook at 2014 and Beyond, circle me on Google+, follow me on Tumblr, Instagram and Bloglovin', subscribe on YouTube, or connect with me on LinkedIn and Pinterest.

Please make sure to visit my homepage and subscribe to my blog for more great posts on running, fitness and lifestyle topics as well as food, product, music and book reviews, and more!