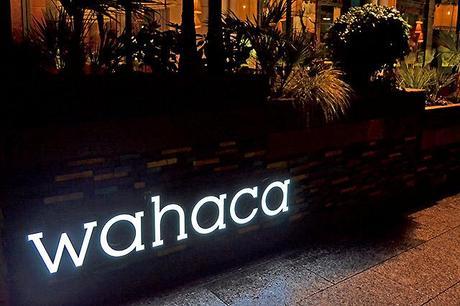 As part of their 'We Are Dining' campaign, Westfield, London set me the challenge of recreating a dish from one of my favorite restaurants, Wahaca. Apart from my love of their fresh and tasty Mexican cuisine, the timing couldn't have been better – I was planning my birthday weekend with the girls in the countryside (post to follow) – so a culinary fiesta was now firmly on our Friday night agenda.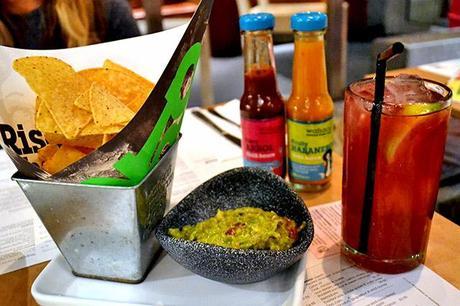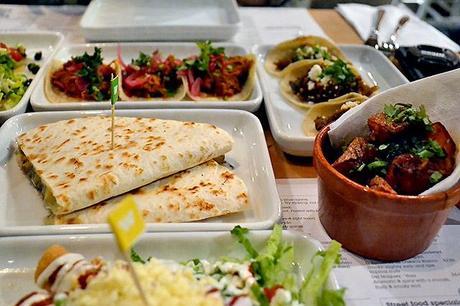 With my self-appointed sous chef
Anna
in tow, my first mission was to head to the restaurant specialising in authentic street food, to get a little gastro-inspiration. As we munched our way through the mouth-watering menu, it became nearly impossible to narrow it down to what we could realistically recreate on our time-tight weekend away. So our final edit included the dishes we felt we could make without being chained to the kitchen for hours.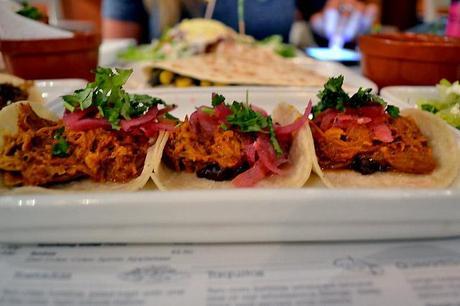 Pork Pibil is one of
Wahaca's
best-selling dishes, is a flavour-rich pork, cooked slowly for exceptional tenderness and originating from the Yucatan region of Mexico.
Making the perfect dinner party dish – as it needs only minimal prep time and then slow cooking, it means more time can be spent out of the kitchen and socialising with guests. Served two ways on their current menu – as a stew-type dish with rice, and as a filling for mini tortillas – it's a versatile option and is ideal for buffet style dining.
You will need: Neck of pork 3kg, cut into a few large pieces Habañero or Scotch bonnet chilli 1, de-seeded and finely chopped Butter 50g For the marinade: Allspice berries 1 tsp Freshly ground cumin seeds 2 tsp Cloves ½ tsp Peppercorns 1 tsp Achiote paste 100g Cider vinegar 3 tbsp Medium onion 1, coarsely chopped Garlic cloves 3, coarsely chopped Large bunch of fresh oregano or dried oregano 1 tsp Fresh bay leaves 3 Sea salt 2 tbsp Olive oil 3 tbsp Juice of 6 oranges (about 450ml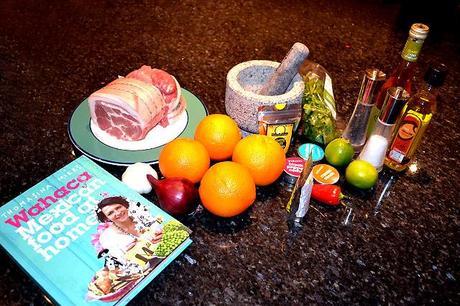 With the arrival of my Wahaca cook book, specially sourced achiote paste and all-spice berries, we got busy on the all-important marinade.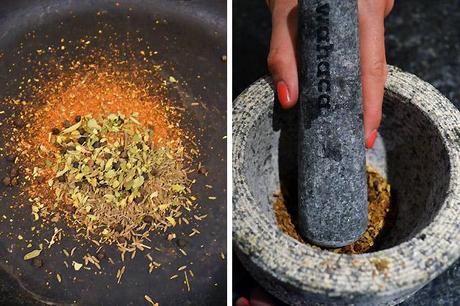 The first task was warming the spices in a frying pan and then grinding them to a fine dust in my newly acquired pestle & mortar.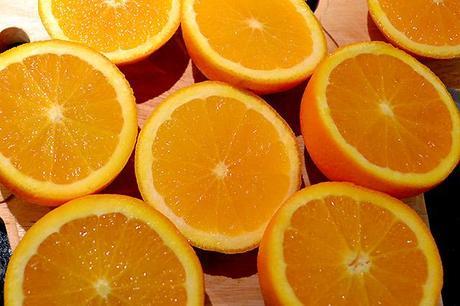 This was then added to a food processor while slowly pouring in the juice of six freshly squeezed oranges (around 450ml) until a bright red sauce develops, which should be poured over the pork, covered and set aside in the fridge to marinade overnight.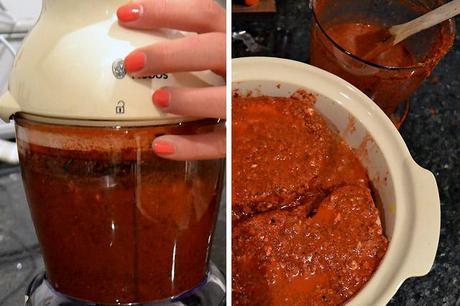 The recipe asks for pork neck, however as I couldn't get this cut, we substituted for pork shoulder which seemed to work just as well as it also has layers of fat running through which keeps it moist when cooking.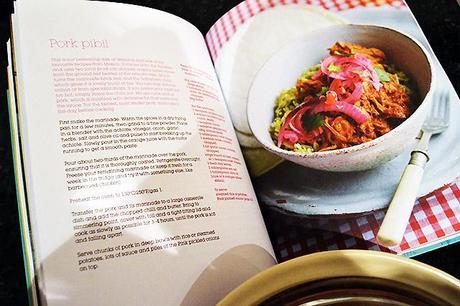 With all the preparation done the day before, all that was left to do was add the pork to a low oven and leave for 3-4 hours until tender.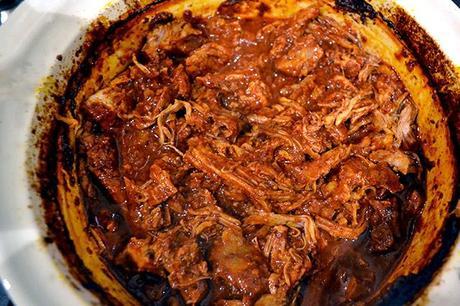 In the meantime we prepared all the other dishes to complement our creation, including another of my Wahaca favourites – guacamole.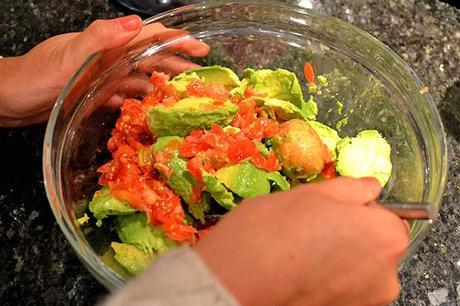 So easy to make, and so much nicer than shop-bought versions, all that was required was a rough chop of some avocados and tomatoes, then to mash them with the juice of two limes, a chilli and some seasoning and, voila!
A grating of cheese, a splash of sour cream and the warming of tortillas later and the preparation was complete; the menu was a big success with compliments to the chefs all round.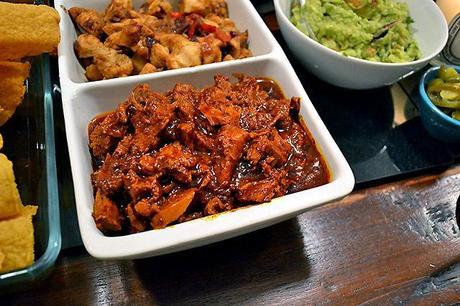 Until the end of February, the restaurants of Westfield are participating in a series of promotions and workshops providing the perfect excuse to try something new at one of the 60 food outlets in the center. You can find out more and see the schedule events here.