It's typically described as "legendary" for more reasons than one. The McRib, a phenomenon in not only in the United States but a handful of other countries like Australia and New Zealand, is now widely being offered here in the Philippines—but only for a limited time. Read more…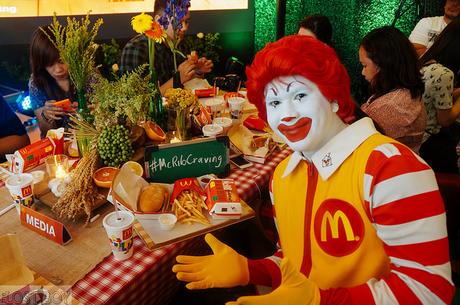 Our friends from McDonald's Philippines invited us to one of their branches to share news, and we all came oblivious of what it was—until clues were dropped and hunches kicked in. Pork meat, onions, pickles, and barbecue sauce in a bun all pointed to the McRib, a tasty sandwich with a cult-like following in the United States. And lucky were we to be among the first ones to try it here.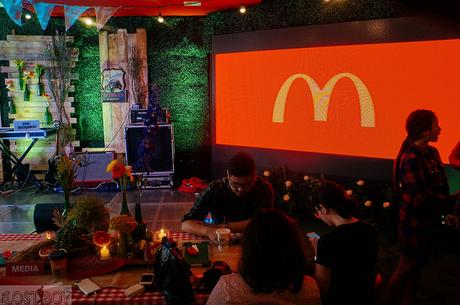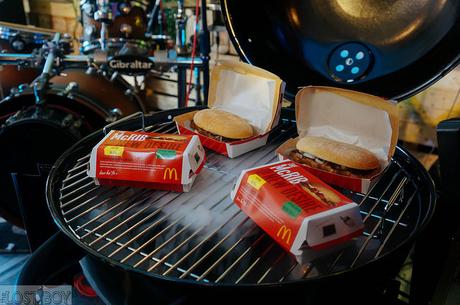 Introduced in 1981 to ease a shortage in Chicken McNuggets, the McRib was a permanent menu offering in the United States until 2005, after which it became seasonally available. People have clamored and petitioned for its return, prompting big tours and events, such as the "Save the McRib" petition, the "McRib Farewell Tour," and the "Legends of the McRib" event.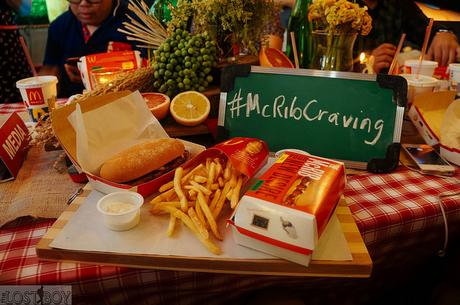 The McRib is a "juicy, rib-shaped pork patty dipped in sweet, tangy and smoky barbecue sauce, topped with pickle slices and slivered onions, sandwiched between two warm caramelized buns." A Deluxe McRib, in which the pickles and onions are replaced with lettuce and mayonnaise, is also available. Having tasted both with McDonald's world-famous fries, these creations taste good as they sound, and they surely satisfy every barbecue craving.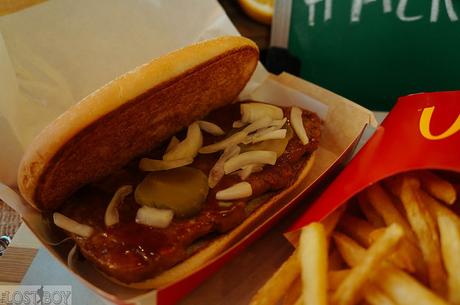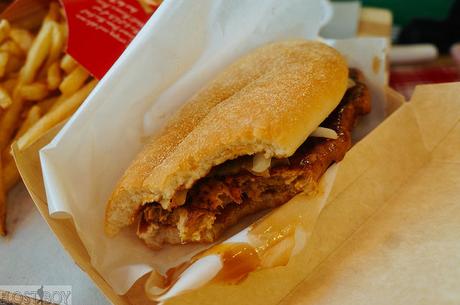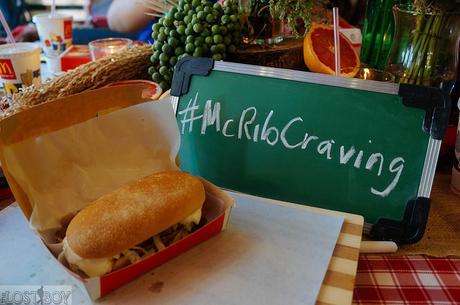 Our friends at McDonald's Philippines said that the McRib will only be available for a limited time without providing a specific timeframe, so they urge everyone to get them soon while they last. The McRib and McRib Deluxe are available across McDonald's Philippines stores for 99 PHP and 119 PHP a la carte, respectively, but they're best gotten as a value meal with fries and drink, of course.
For more updates on McDonald's Philippines, check their Facebook, Twitter, and Instagram, and while enjoying the McRib, be sure to post photos and use the #McRibCraving hashtag.