Posted by Emma @ Sweet Mabel on November 29, 2012 · 4 Comments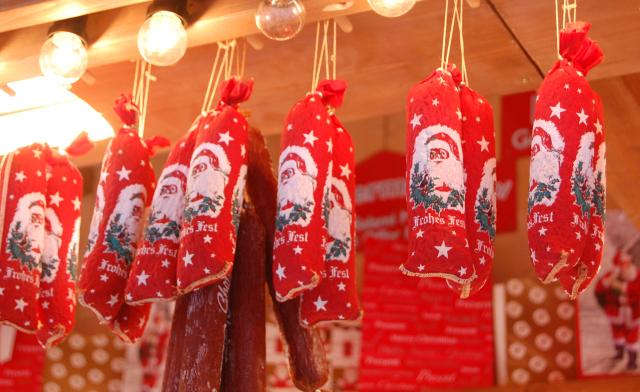 Every year I look forward to the arrival of the Christmas markets in Manchester. It is a tradition to visit them on the day that they open and sample some of the fine food and drink that is on offer. Most of it stays the same each year but we never get bored when there is so much to see and enjoy!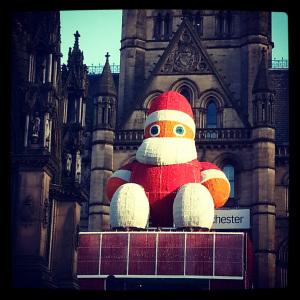 Here are a few tips and definite must sees if you're planning a trip to the markets.
• Wrap up warm. There is a fair bit of ground to cover if you want to see it all and as the weather in Manchester isn't very reliable, you should always prepare for rain. Don't forget your gloves either, standing around with a drink and a sausage can actually be quite chilly.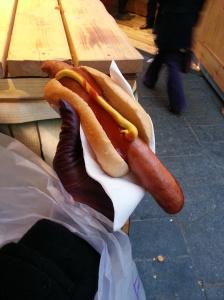 • Make a plan so that you get to see everything that's on offer. I always think it's better to start around Exchange Square and walk through St Ann's Square and then you'll be saving the best to last, Albert's square.
• Always make time for a festive drink and some warm grub. My favourite thing to drink is a mulled wine with a shot of amaretto or my new favourite, cognac. It is delicious!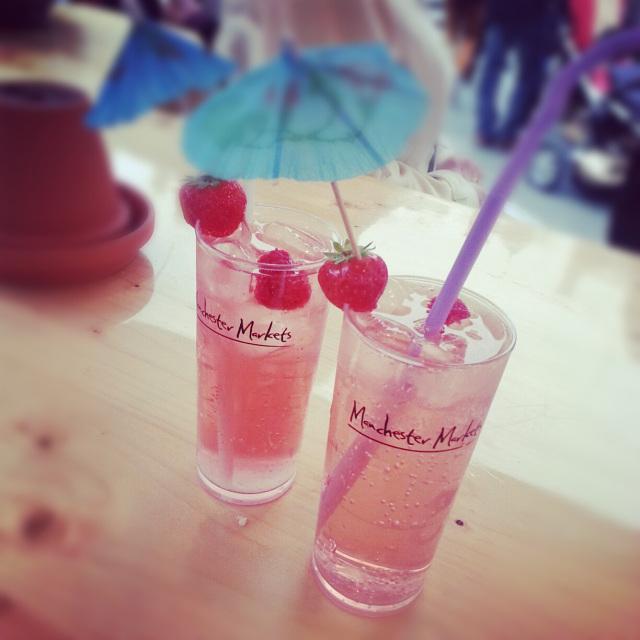 • Buy a bag of meat for £10. You get a variety of different salami's and chorizo and you get to try before you buy. They freeze well too so will last you in to the New year if you can resist them for that long.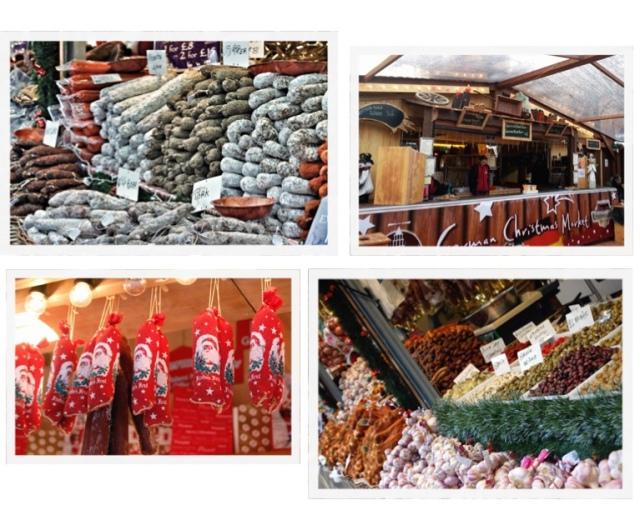 • Treat yourself to something sweet. There are plenty of stalls to choose from that sell cakes, sweets and chocolates. I recently had some skewered strawberries covered in milk chocolate, amazing!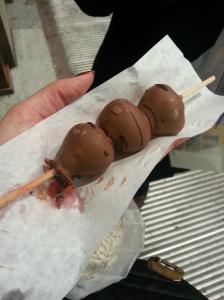 Must sees
• Visit Santa at night; you can't miss him when he is sat illuminating Albert Square!
• The singing moose, he's there year after year above the bar in Albert's Square and is always popular with children and adults.
• The French market down King St should not be missed. They offer huge portions of French chicken dishes as well as a much civilised outside bar where you can enjoy a glass of champers or some nice wine if you wish.
• Don't forget about Spinningfields on the other side of Deansgate. You can swap your winter boots for Ice skates and show everyone what you can do. Or if like me you have no balance what so ever, you might prefer to sit indoors with a drink and watch everyone instead.
I'm sure it won't be long before I'm back there again.