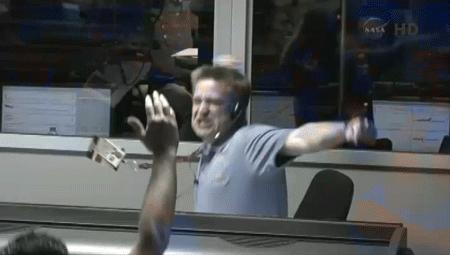 Hey folks, sorry I've been rather silent lately. The summer is a busy time for young writers at CBCNews.ca. It seems all the folks with families make sure they get their summer vacations, and we newbies get to chill our coffee and warm their seats.
To tell you the truth, I was a bit bleary-eyed at work today. You see, I stayed up late last night doing this.
Luckily, my fascination with all things martian ended up helping me at work, where I rounded up some stellar social media content about the highly anticipated Mars landing — which I'd like to share here, as well.
These two aren't my most popular Storify curations of all time (this one about the Higgs boson particle, in Comic Sans font, probably is) but I'm so enamored with my latest geeky topic that I want to post about it as many times as I can get away with in one day.
Hope you enjoy, fellow space cadets! Click on either preview to read the full story: