Aah, mes chéris, 'ow beautiful you look today, eet makes me wish to buy you all something special, per'haps from ze eBay, zat home of taste and style...
♥ 
You may remember that back in the mists of time I did a Valentine's Day Special, where we discovered that wildly optimistic sellers were packaging up any old crap - literally, in the case of the
anthropomorphic turd figurine
- and hoping to sell it to panicked lovers merely by sticking the word 'Valentines' in their listing. There was the single crisp, with a supposedly heart shaped hole in it, the
My Little Pony
ready for the knacker's yard, the 'I love Grandma' ornament...aah, nostalgia.
Happily, nothing much has changed, although it's possible things may have got simultaneously kinkier and crappier. [This may or may not have to do with the publication of a book that rhymes with er, 
Nifty Blades of Hay
 since my last Valentine's post]. So let's kick off with a tribute to everyone's favorite multi-million selling creep with control issues* and his recent masterful domination of the Valentine's market - Christian Grey!
You've really got a taste for this, haven't you Miss Steele?
On the 'alarming dustcatcher' front this year,
may I present this 
"Brand new, no deffects [sic]"
"noughty couple mini sculpture".  
Ooh, a mini sculpture. That does sound classy. Definitely better than 'dodgy ornament'. It's almost as though it's art. And it is! Seller Leandro is a
"self made artist"
, and if you ask him nicely he will
"pack it sexy"
. As he says:
"Your partner doesn't want any more chocolate because the summer is on its way! and because he's got a ball gag stuffed in his mouth
Hand-made sculpture you can both laugh about, that can't be found nowhere else as I invented and created it myself. I guarantee it will make your day special. Wouldn't you like to get it?"
I would indeed, Leandro. I would indeed.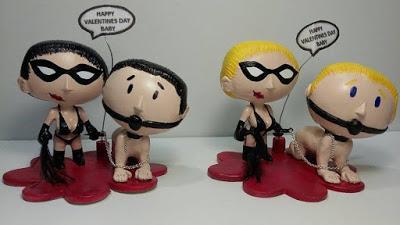 Is that supposed to be blood? Maybe a lighter touch with the old cat o' nine tails
And who wouldn't love to receive this Naughty Valentine's Day Gift set? Light that chupa chup scented candle and get down and dirty with lube and condoms someone's shoved in a gift bag. Maybe if you're lucky he'll buy you a bag of chips after.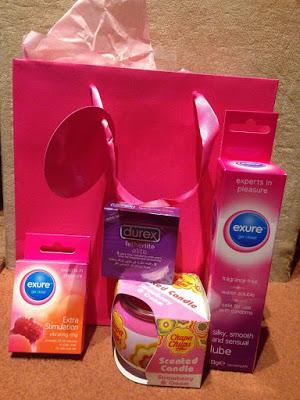 Mmm, strawberry and cream chupa chups. The scent of school trips to France
Following the theme further, I found this 
"fantastic"
 mug. The seller enthuses that:
"it turns magical when has hot liquid in it to reveal the sexy, cute, romantic message of:
'
You are my Mr Grey'"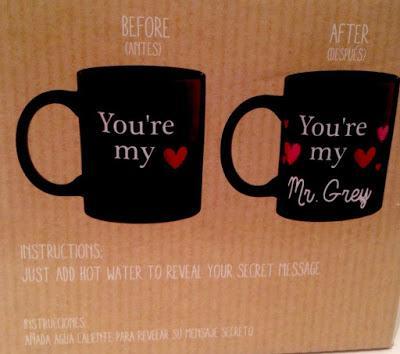 Some people may find the eponymous Mr Grey sexy - I'll stick with Captain Poldark thank you -  but I dispute his ever being cute or romantic. I only read the first half of 50 Shades before giving up in disgust at all that 'inner goddess' nonsense, but I got the impression the closest you'd get to hot liquids would be him doing something unspeakable to you in a bath**
, and he'd be more likely to make you his slave than make you a cuppa.
Speaking of slaves, Anastasia wannabes would no doubt be thrilled with this not at all tacky eye mask, just £3.99 and not only a suitable as a Valentine's gift but for "all occasions''.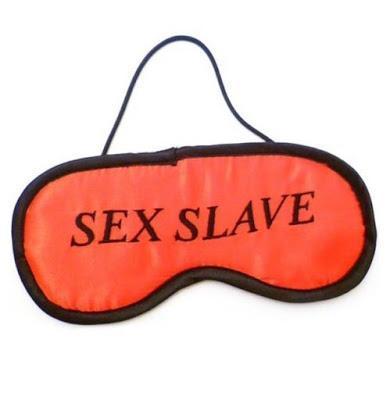 All occasions?
ALL OCCASIONS?! What, like Mother's Day? Granny's 80th birthday? Your niece's Bat Mitzvah? 50 shades of oy vey. 
Of course, your Mr Grey should exude an air of potent sexuality at all times, so make sure that you pick him a suitable outfit for your evening in the red room of pain. An
"Erotic Men Thong Underwear"
in either Peacock, Elephant or Crane should suit.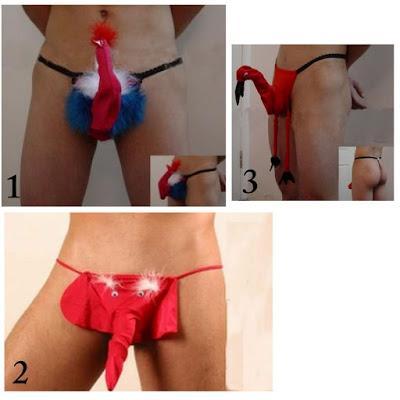 Do hurry though, as 194 have sold already. I'll just let that figure perculate a minute and we can all use the brain bleach later.
Of course, if you're looking for something a little less 'made in Hong Kong' for your fella's dong, there's always the
Mollie Makes
approved
"Crochet Chicken Willy Warmer",
with its jaunty Peruvian folk-art style and rugged masculinity. Peckers everywhere approve.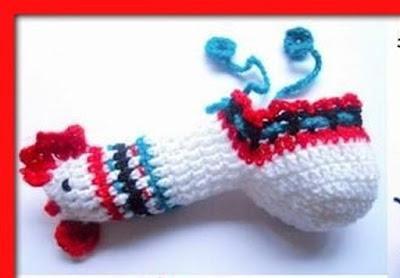 Insert your own cock joke here
♥ 
Date your Age, and your... Species?
It's a pretty poor state of affairs when the best I can say about a fictional love interest is 'well, he's better than Humbert Humbert', but it's true! I'll give you that Mr Grey - at least your girlfriend is legal.  Buying the
Quick Curl Barbie Beauty Centre 
as a Valentine's gift suggests either that your beloved spends too much time watching YouTube hair styling videos...or is about 9.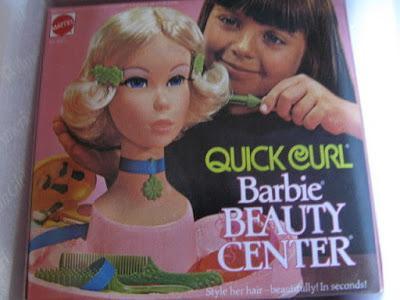 And pet Valentines - that's a thing now? I don't know which meaning is worse for a listing that begins:
Fancy treating your pussy this Valentine's Day?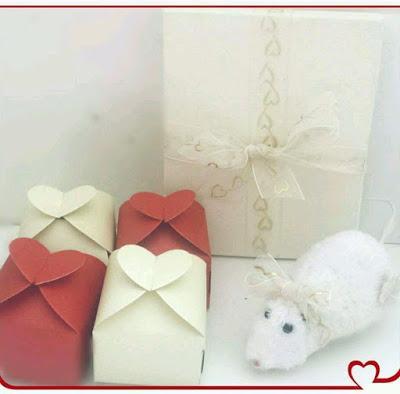 but it's bad enough having to find something for the Mr, without having to enter a romantic gift giving relationship with the only member of the household who can lick her own bum. Should you want a packet of dreamies and a wind-up mouse - or just some unique wedding favours - the Cat Valentines day Gift Set is for you. 
Of course, don't expect to get anything in return - unless you've got a dog. Usually content to prove their adoration by humping your leg or thrusting their nose into your crotch, besotted pooches can now show you some love in the time-honoured medium of fridge magnet poetry.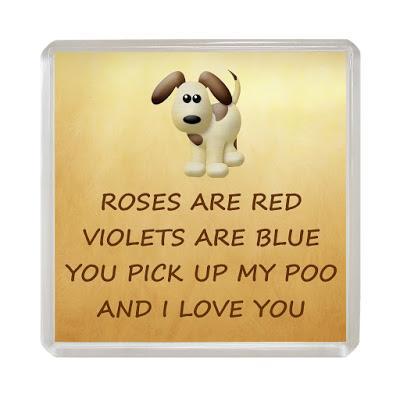 It's like we never lost Rossetti, isn't it?
♥ 
Don't Date this Guy
Hmm, 5x I Love You Valentines Teddy joblot. It's sold, and just possible you might not be his one and only.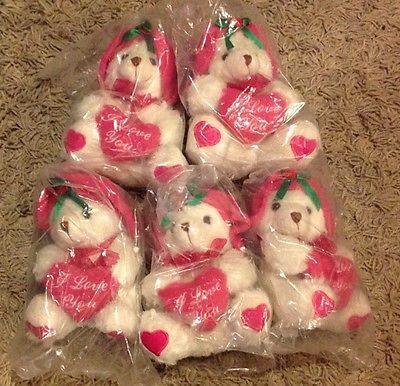 Seriously Bae, it's you alone
♥ 
Actually Darling, what I'd like for Valentine's Day This Year is a Divorce
If you're presented with any of these, lets assume the love's young dream has soured somewhat. None of these are a good idea, but I promise they were all found with the search 'Valentines Gift'.
You're a porker, here's a broken cutlery 'diet kit'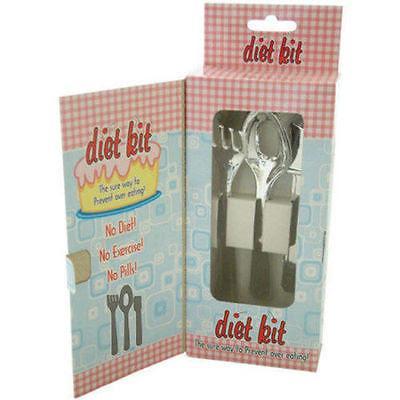 Good things don't always come in small packages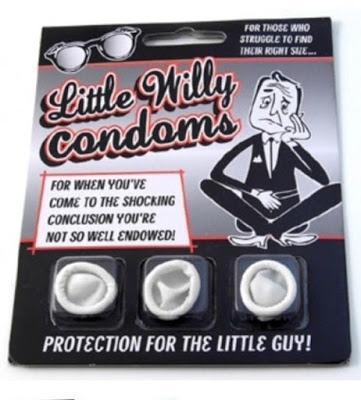 A facial epilator only ever says - you've got a moustache
(this was one of ebay's own picks - sent in an email to me!)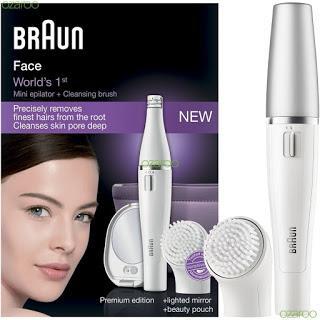 And possibly my favourite, the epitome of the practical gift, the ever romantic -
White Parking Ticket Holder Car Windscreen Cup Suction Accessory Valentines Gift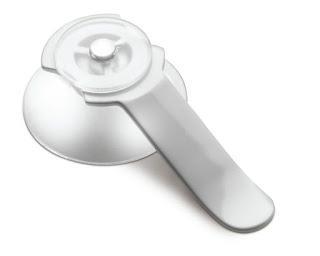 ♥
Crafty Crap Adapted from the School Christmas Fair
On the PTA? Did you go to a Primary School Christmas fair in December? If you've had the pleasure, some of the following may look strangely familiar:
This 'Cupid Love Dust' contains
"1 cup of kisses, 1cup of hugs, 2 cups of love, 1 medium bag of real red hearts..."
and ooh, about 5p of Asda smart price porridge oats. Except the last time I saw it, it was being sold to children with the addition of some glitter and was marketed as 'Reindeer Food'. Possibly I should have included this in the 'Date your Species' section, as it looks more like a gift for Mr Ed.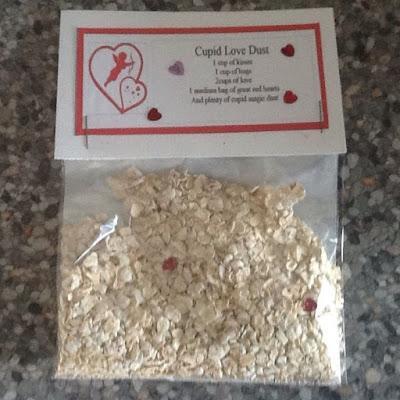 'Romantic' oatmeal. I'm not dating anyone who thinks it would be a good idea to sprinkle me with uncooked porridge
Despite the supposed rarity of 'Cupid Poop' there seem to be a surprising number of listings, definitely adapted from the reindeer droppings idea earlier in the year. If you can't make this yourself then you deserve to be charged £1.99 for some mini marshmallows with an inexorable poem attached.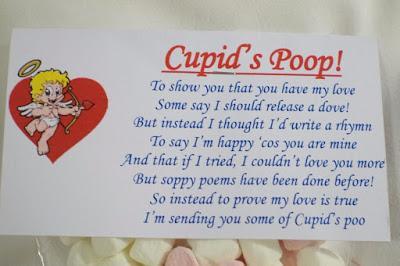 ©John Donne
You can also buy a 'last rolo', wrapped in shiny foil, should your full frontal lobotomy / poor impulse control prevent you from:
 working out that you could buy at least 8 full packets instead / not eating them all in one go.
Only £4.99!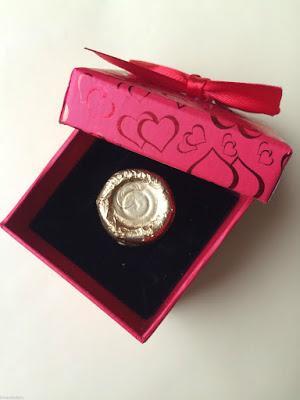 Mariah Carey was thrilled with her latest engagement ring 

I've saved the best til last though, and that's the 'Little Bag of Love for my Valentine: Valentines Keepsake'. These are truly special, and in no way put together bits found at the bottom of your handbag/the random crap drawer in the kitchen.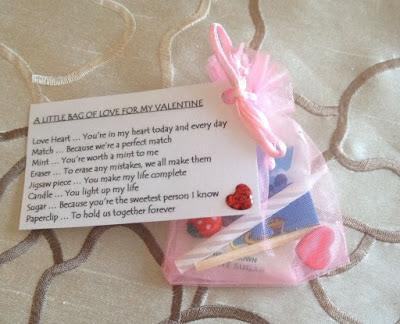 Here's an example of a seller's blurb:
"An absolutely beautiful and thoughtful little gift which will put a smile on anyone's face.
The gift is a great way of showing someone how much you love and care for them, its intentions are to make someone happy, make them feel loved and feel very special this valentines day.
This unique gift has such a special meaning it will melt the recipient's heart."Do you know what? It absolutely would - if my primary school aged sons had put it together for me. Then it would be adorable. But paying £3.99 for a random on the internet to send me two sweets, a single match, a lonely jigsaw piece, a paperclip and rubber, birthday cake candle and a sugar sachet swiped from the caff - yeah, not so much. 
Speaking of Boy1 and Boy2 - they thought this was hilarious, and swiftly helped me to come up with our own version. 
Ta-Dah!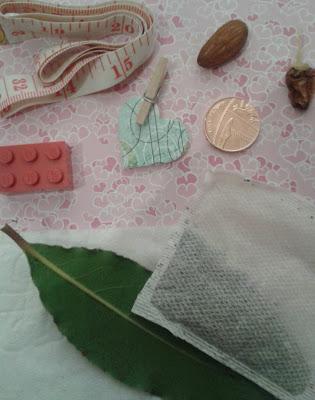 In case you're missing the deep romantic significance of these items, here's what we'd put on our 'glossy label'
Dressmaker's tape from a cracker.............because our love is beyond measureAlmond left over from Christmas.............because I'm nuts about youDried Chilli...............................................because you're hot stuffOne pence.................................................because I'm lucky to have youMini wooden clothes peg..........................because I like hanging out with youPaper heart.................................................because my heart belongs to youEarl Grey....................................................because you're my cup of teaBay leaf......................................................because you're my 'bae'Single square of toilet paper.......................because you're Charmin'!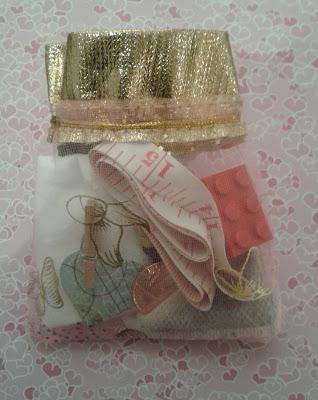 Almost forgot the 'beautiful organza fabric gift bag'If you'd like to buy it - Paypal me a fiver ;-)
Happy Valentines!
Lakota x
PS. Out-takes will be up on my Facebook page later.



*since that last sparkly one she based him on. Jeez. At least Edward just watched her sleep and didn't make her sign any contracts
**Put it this way, L7 did it first on The Word back in the 90s and it was gross then