It goes without saying that we here in the Philippines celebrate the longest Christmas season. As we gear up for the merrymaking ahead, I've come up with a round up of what's happening and what you should know about this yuletide season. Read more…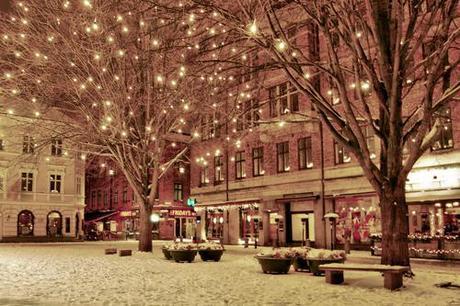 Photo credit: We Heart It
Globe Telecom finally released the Globe iPhone 4S! This amazing smartphone with the famous voice command app, Siri, was launched via big parties at the Ayala Museum and Republiq with Kaskade spinning an energetic set! None other than President Noynoy Aquino was the first recipient of the Globe iPhone 4S as a loyalty reward!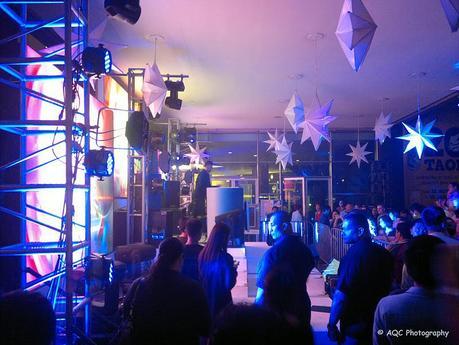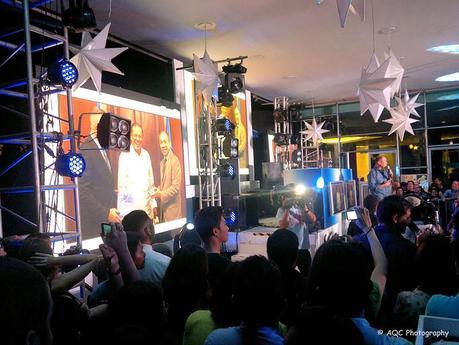 Photo credit: Chef Tonio's Blog
The morning after the big launch parties, Globe CEO Ernest Cu talked to us about the great Globe plans available to its subscribers. He said the Globe iPhone 4S is available across all plans, including Plan 299, for free or with cash out, so get the iPhone 4S from the #1 in postpaid. More about the launch and the official plans and pricing on my post here, and know more about the Globe iPhone 4S at iphone4s.globe.com.ph.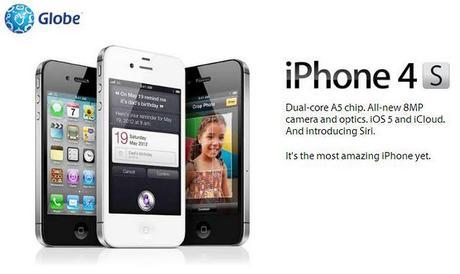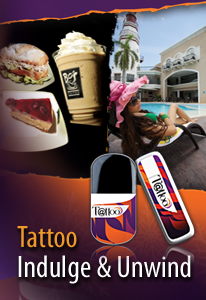 Also, Globe Telecom partnered up with Bo's Coffee, The Lighthouse Marina Resort Subic, and Citi Mobile for Tattoo Indulge and Unwind. With a purchase of a Globe Tattoo Stick (995 PHP) or a MyFi Prepaid Kit (1245 PHP) at the Globe Online Shop, you will instantly get to indulge in treats from Bo's Coffee: a White Chocolate Mocha Grande and Cookie for the Gods; Blueberry Cheesecake and Short Brewed Coffee; or a pasta or a sandwich.
Plus, with every minimum 100 PHP reload onto your new Tattoo Stick or MyFi Prepaid Kit, you get an electronic raffle entry to unwind through a 3D/2N stay at the luxurious The Lighthouse Marina Resort Subic with massage for two. Citi Mobile get an extra entry. Get a Globe Tattoo Stick or a MyFi Prepaid Kit this Christmas; check this link for more details!
Tiger Energy Biscuits teamed up with the students and engineers of Mapua Institute of Technology to give the kids of Hospicio de San Jose a joyful Christmas with the Tiger Energy Playground. The relentless physical energy of these kids will be transformed into electrical energy through playground equipment: the seesaw and the merry-go-round. With 24 hours of play, they will be able to provide light good for 36 hours. More information about the Tiger Energy Playground can be found at www.facebook.com/tigerenergyph.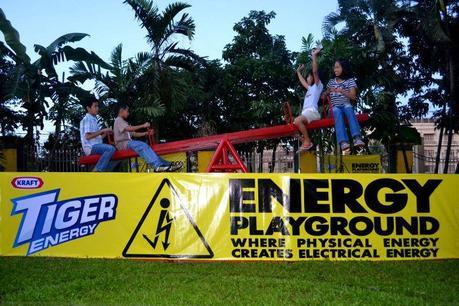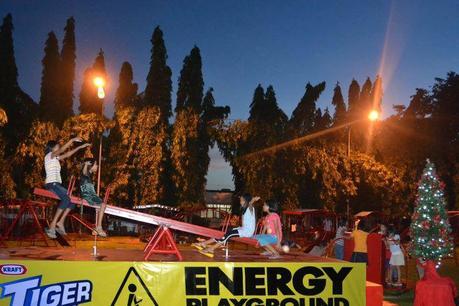 Keds, through the Brown Bag Vintage event at the Filipinas Heritage Library, showcased its sneakers line. I found out through the event that Keds is "the original sneaker," as Keds created the first shoe with a rubber sole in 1916. A style icon for almost a hundred years already, it was worn by legends like Paul Newman, The Ramones, Audrey Hepburn, John Lennon, Jackie O, and Marilyn Monroe. Know more at www.facebook.com/KedsPhilippines.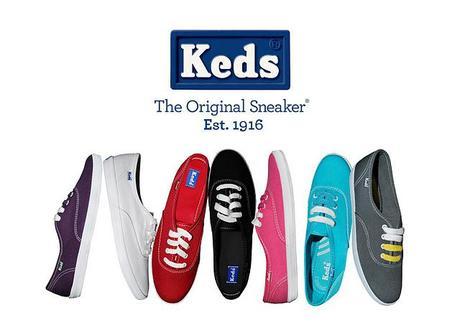 Caritas Manila presents "Merry Christmas, Nay," a heartwarming short advocacy film that features beauty queen and actress Precious Lara Quigaman, theater veteran Tommy Abuel, and new child star, Jason Ariel. The 32-minute short movie highlights the importance of education through the Youth Servant Leadership Education Program (YSLEP). Watch the movie and see how you can help at www.caritasmanila.org.ph.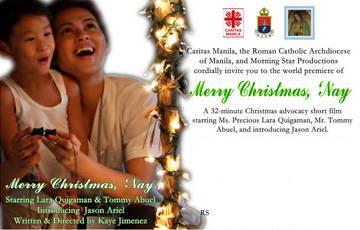 The Department of Tourism, in partnership with by Globe Telecom and Duty Free Philippines, has set up a Pinoy Homecoming Hospitality Center at the Diosdado Macapagal International Airport in Clark, Pampanga. Our balikbayans are given special privileges and benefits in recognition of their valuable efforts in helping their families back here. Visit www.pinoyhomecoming.ph for more information.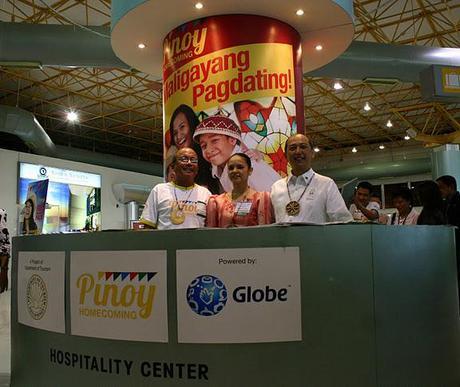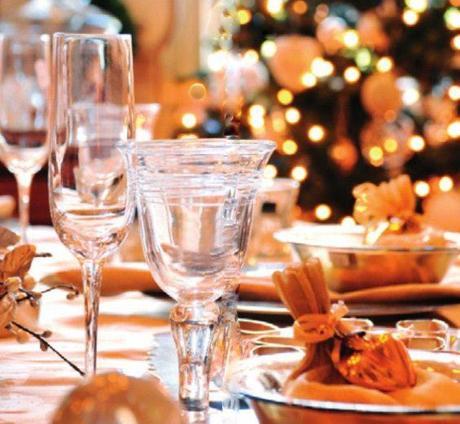 Sofitel Philippine Plaza Manila celebrates magnifique holidays! Celebrate Christmas from December 23-25 at the Sunset Bar for barbecue buffet under the stars or at Le Bar for an international holiday buffet by multi-awarded Executive Chef Marko Rankel. Meanwhile, to usher in 2012, there's a New Year's Eve dinner at Le Bar, while "A Magnifique Countdown to 2012" happens at the Harbor Garden Tent. Special room rates are available too this holiday season. Be sure to check out www.facebook.com/SofitelManila for more details.
UNICEF and Nokia came up with a free Seasons Greetings eCard this holiday season. With every eCard sent, Nokia will donate to schools in Africa "to create better education opportunities for children, and provide them with a safe and protective environment where they can learn and play." Send a free eCard at www.nokia.com/ecard today!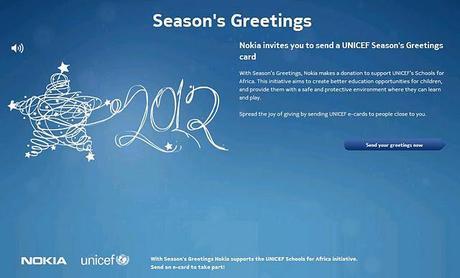 The Iligan Bloggers Society is still calling for donations for the victims of Typhoon Sendong. Please check the following link for more details: http://bit.ly/unX71B
Merry Christmas and a happy new year! Cheers for a great 2011!