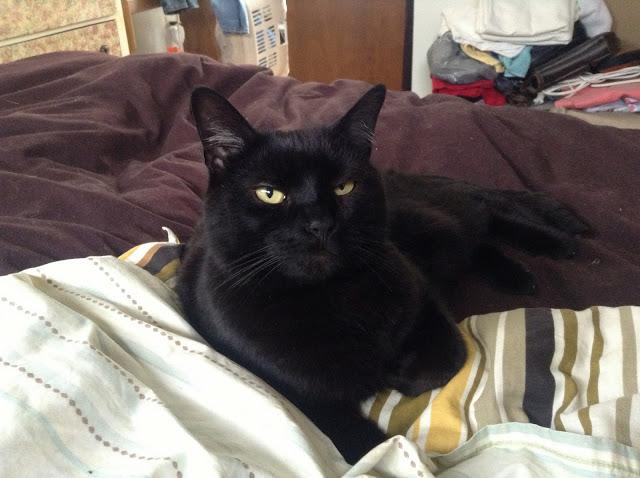 (Try saying good-bye to that face....snapped the morning before we packed our bags.)
Most people look forward to a homecoming after an extended time away. Those with animals and especially kids can't seem to get that door opened fast enough, knowing there will be licks and kisses galore. Tails wagging, arms grabbing, it's always a wonderful thing.
My house is not that way. Ours is all about a knot in our tummies that will not go away until we see our house standing erect and two little black kitties.
Yes, I do not look forward to homecoming.
A few years back a girl who worked for me, begged to take care of our kitties for one week, she needed the money and the job paid well.
I will never know what actually happened, but one kitty was locked outside, the other inside and the babysitter nowhere to be found, ever again.
Poor Rainbow had not eaten for four days, the garbage torn through and licked clean.
Could you have imagined if we were gone longer than seven days?
To this day, that feeling refuses to leave me, even now, when I use a professional animal sitting service.
Everyone has a moment like this, whether it be the day their child breaks a limb playing sports or falls off their skateboard/bike and the blood is pouring down their forehead.
Yes, it all seems to turn out well, but I will bet you every time the phone rings while their child is catching or blocking a ball or a kid screams and there is the sound of wheels meeting a curb, you will find a parent who instantaneously feels a knot in their stomach and a breath that isn't taken, if for only a brief second.
It just never goes away.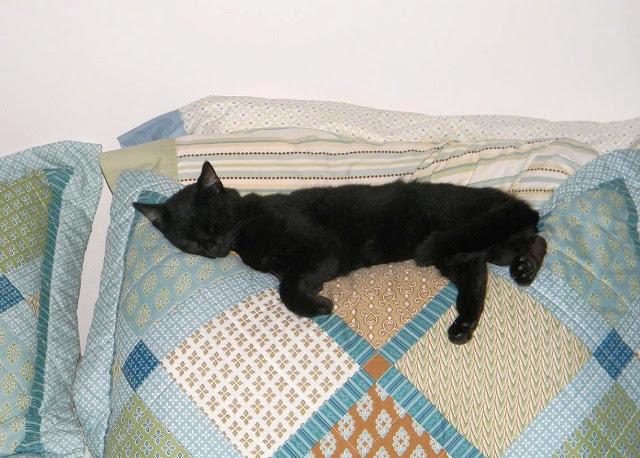 (Yes, she's seriously that cute and that tiny.)
So today, after checking every inch of my house and my kitties, I can wake up to enjoy the second day of homecoming. To the purring that never ceases to make me smile, the fur that gets into my mouth, in my eyes and sticks to my wet cheeks or the loud meow's begging for 'cookies' (which I swear is a beg for kisses) that makes that long journey home, no matter what it takes.