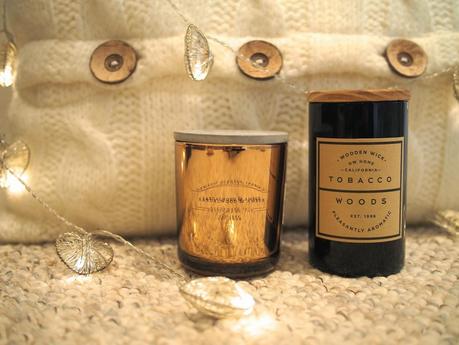 Ok, I'm about to let you in on one of my weirdest habits here and admit to you all the huge infatuation that I have - homeware. Homeware, and more specifically, collecting items that I will have absolutely no use for until I manage to buy a place of my own. Please tell me I'm not the only person who does this?
I'm not sure what the thought process is behind it other than, 'Ooh if I buy this now, it means that when the times comes I won't need to get it' and 'If I don't buy this now, it might not be around when I do have a house to put it in'. Madness right? 
And so, I thought I would share with you all my favorite places to frequent when I'm in need of a quick candle fix or another mug to add to my already mammoth collection. Enjoy!
Homesense
- If you didn't already know, this is the sister store to TK Maxx. Instead of stocking shoes, handbags, and other 'fashiony' items though, this place is solely dedicated to selling the most gorgeous designer homeware at discounted prices. Especially good for if you're a big candle fan like me. Oh and they also have a really lovely blog which you can find
here.
 I actually stumbled upon it whilst writing this.
John Lewis
- For if you fancy a bit of something swish. I could quite literally spend all day roaming around here. My favorite thing to do though is to stand and admire their tableware section whist dreaming about which Wedgwood tea set it is I plan to own one day.
Ikea
- A bit of an obvious choice I'll admit and not one for if you're all about the 'individuality', but when it comes to grabbing a bargain you can't beat it. The bedding along with their cushions are always my first port of call, and let's face it, we all enjoy a good Ikea day out with meatballs and Dime cake thrown in for good measure! 
The Steamer Trading Cook Shop
- This is a recent discovery of mine. Even though I believe it's a chain store, most of the shops are based in the south east of the UK with just a couple dotted around up north. If you're a fan of kitchenware, this will feel like heaven. My local store is based in Chester and is an Aladdin's cave stretching across three floors filled with brands including Emma Bridgewater, KitchenAid, and Rob Ryan but to name a few... 
Dibor
- I discovered this site when I was shopping for
Christmas
presents last year. It describes itself as being 'French style for the home' and has some beautiful rustic pieces. Next on my list are some of
these
gorgeous wooden storage crates. Tres beau!
Where do you like to call when you're in need of a little interior inspiration?