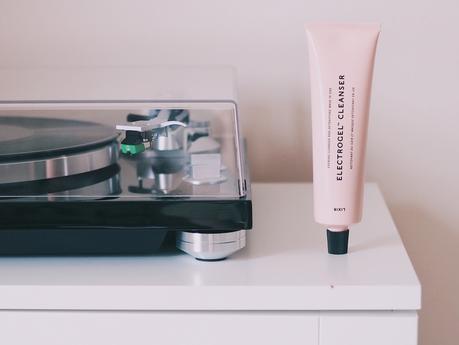 For a while now, I have been creature of habit when it comes to skincare, especially cleansers - alternating between my trusty Glossier Milky Jelly and Oskia Renaissance. Whilst away on a trip recently however, I managed to leave the latter in my hotel room never to be seen again, and decided at that point that it might be a good time for a change - step forward Lixirskin's Electrogel Cleanser. 
The brand had been on my radar for a while and when I saw that ASOS had started to stock it, I decided to take advantage of my premier delivery and added it to my basket. It describes itself as providing 'a mix of universal essentials for everyday skin needs and targeted night care for skin concerns' having 'an advanced yet relaxed approach to good skin.'
There is a focus not on natural products, but on the use of pure molecules with published clinical results - something that founder Dr Collette Haydon knows all about, having produced some of the most coveted beauty products for cult beauty brands. Lixirskin though, is her own baby.
Comprising three key products - 'The Universal Trio' (Electrogel Cleanser, Vitamin C Paste and Universal Emulsion) alongside which appear the 'Night Switch Molecules' (to be used in conjunction), the collection is compact but aims to pack  a punch and cover all bases.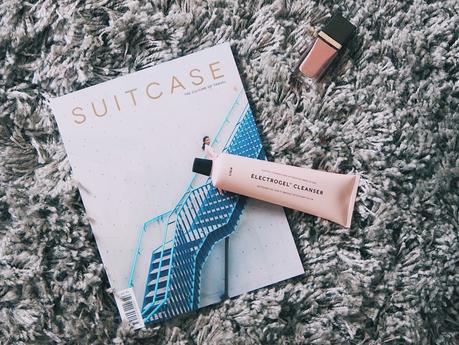 The concept of the cleanser itself in this case, revolves around the theory that what is bad for the skin  (toxins such as polution nanoparticles,  heavy metals and free radicals but to name a few) generally tends to have a slight positive electric charge. By adding a very small negatively charged electrogel into the formula the theory is therefore, that the two will attract and can then simply be washed away. 
On first impressions, I must admit that my skin did feel incredibly clean and soft after use and so the detoxifying claims were definitely something that I felt stood up. The other thing that I really enjoyed in addition, was the scent - something that if I hadn't read about the ingredients beforehand, I would have assumed to be entirely natural. Unsurprisingly, the addition of geranium, sage, rosemary and chamomile helps to create this impression - the former being one of my all time favourites. 
Though the texture of the cleanser is of a creamy consistency, I found it to be incredibly good when it came to make up removal including any pesky mascara residue. In fact I would go so far as to say that it was more effective than any gel/oil cleanser I have used previously and irritated my eyes far less - bonus! 
I will be continuing to use over the coming weeks so that I can report back on the longer term effects. For now though, I am already suitably impressed and will definitely be looking into trying more from the brand. 
Sarah x