Do our wardrobes reflect the mood of the nation?  Back in the booming eighties, a flamboyant dress sense marked a sense of prosperity.  As we entered the nineties, the 'scruffy' look seemed to reflect a rather dreary economy.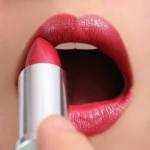 However, new research has shown that the trend may be shifting.  Rather than dressing down as we enter a double dip recession, women are, apparently, doing all they can to make themselves more attractive to the dwindling pool of solvent males and luxuries such as designer labels, perfume, manicures and sexy lingerie are only growing in popularity.
The research team from Texas University are dubbing this "the lipstick effect".  It may be conscious or not, but the gloomy economic outlook is actually making us take more care of ourselves than ever before, according to these experts.
So, ladies, don't feel guilty about indulging yourselves a little during these hard times.  We all need a little pick-me-up now and again – whether it's to help attract a gorgeous, rich guy or simply to feel more confident and fabulous!