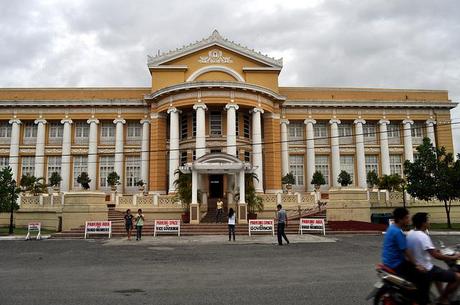 Dreading the traffic, we hit the road going to Lingayen via Camiling (Tarlac) in an early Saturday morning. With the sun well up we had no problems navigating to this quaint small municipality in Pangasinan. El Puerto Marina was our target destination but  it was already lunch time, so we stop by Hotel Consuelo to feed our starving stomach. 
While having our lunch I can't help but notice the huge federal style building fronting Hotel Consuelo. To my surprise it was the Provincial Capitol of the whole Pangasinan. It's not what I expect to see since Lingayen is not even a big city  but a town.  Farther from downtown is a short drive to our resort, El Puerto Marina. Since we'll be spending the next three days here we decided to explore some of the interesting places  in Lingayen.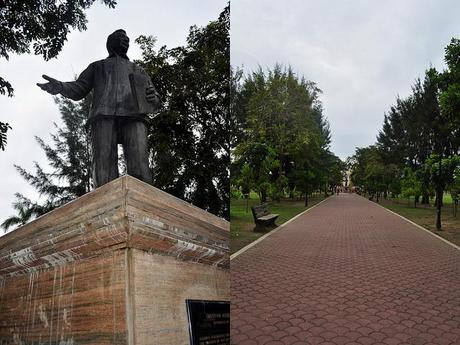 Picking up where we left off we went back the Provincial Capitol. There's a tree lined boulevard from the main road leading to the capitol as  our kids enjoy the leisurely walk in the park. One would be amazed at the huge and tall structure built build in neo-classical style during the pre-war era.   It was restored  in 1949 due to the damage cause by the bombardment in 1945 and still used as a provincial capitol.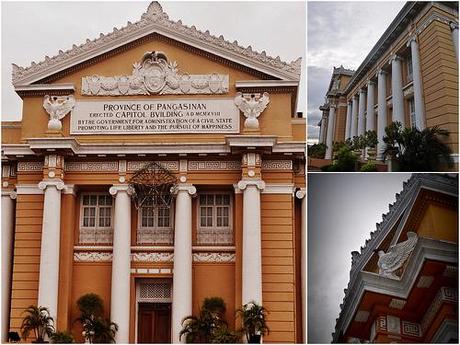 Snapping pictures around the building we decided to take a look what's inside the capitol. As the dark main hall was lit up it revealed  the grand staircase leading to the second floor and the equally impressive vivid chandelier hanging from the high ceiling. The elegant interiors and wood framed walls are impressive as well.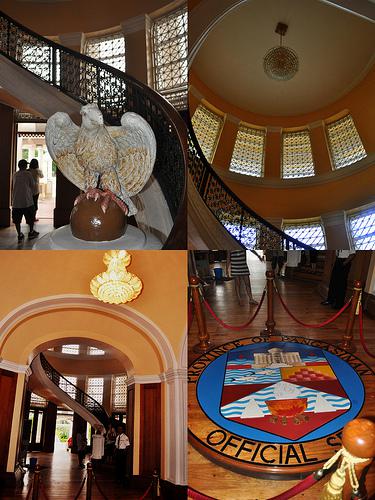 At the back of the capitol is the Veterans Memorial Park, built to commemorate and honor the WWII heroes.  Walking around one can just imagined the events that took place during those times.  Pictures, maps and other memorabilia of the renowned Lingayen Gulf landings are on display in this memorial park.  Making the place more interesting are the relic fighter planes, machine gun, and battle tanks which fought in the war are on display in front of the pavilion.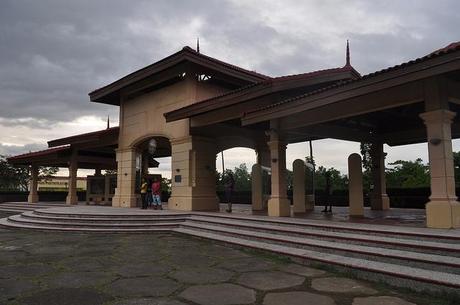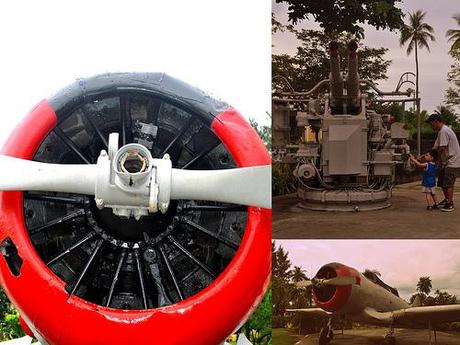 From the capitol we move to the more crowded part of the municipality to buy some snacks. The Epiphany of the Lord Parish church is an imposing Spanish colonial structure not to be missed when you pass by Lingayen. There are giant church bells way back from 1800's shown outside the church which I failed to take  pictures of because there are too many people that time.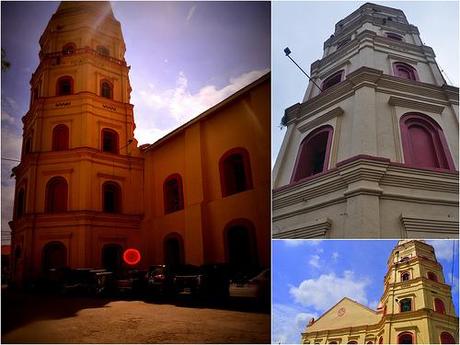 Just across the church is a public market where you can find stalls selling bagoong (fish sauce), an industry where Lingayen is well known of. And that's how we spent our first day in Lingayen.