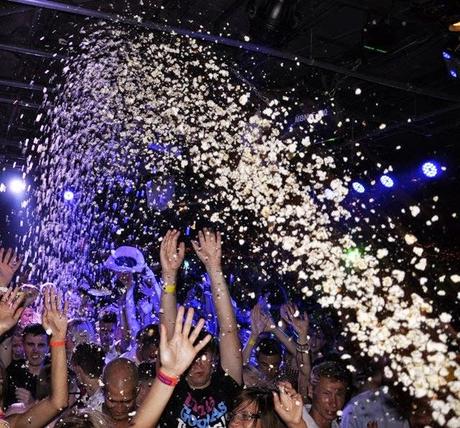 Magaluf has long been a popular clubbing holiday destination, where revellers flock safe in the knowledge that they're guaranteed an epic time. If you're yet to experience the magic of Magaluf holidays, here's what to expect:
The Island
The island of Majorca joins Ibiza and Menorca to make up the Balearic Islands, a Mediterranean cluster of perfect holiday islands to enjoy in the Spanish sunshine. While Ibiza has a reputation for being the ultimate clubbers' mecca, Magaluf brings the party people to Majorca in their droves.
The Resort
At just 2 hours from the UK, you can be clubbing in Magaluf before you can say 'where's my glow stick?' The strip has something for everyone, and not only does Magaluf have its own sandy stretch, but nearby Palma Nova also offers up some sweet waterfront action – you'll be spoilt for choice as to where to lay your beach towel.
The Nightlife
While a great beach and a short flight are all very well, what people really come to Magaluf for is the clubbing and the partying. While not strictly nightlife, the Red Lion Boat Party is a must to kick off your holiday – meeting your reps and the other Club 18-30 guests that you're sure to be seeing a lot of! The strip is one of the best on the Med, and you can tick off the huge clubs as you go – Boomerang, Banana, Carwash, Honey's, check, check, check and check!
When you book with Club 18-30, of course there's got to be a school disco party thrown into the mix somewhere along the week, as well as great deals on drinks and club entry. The Pirates Uncut show on Friday is another 'must do', so pack your eye patch for a swashbuckling night.
When you book Club 18-30 Magaluf holidays, you get exactly what it says on the tin; sun, sea, sand and a strip to make your head spin. Get it booked!