This is probably the world's tardiest December BirchBox opening ever!

J

But better late than never, right? The box came in the cutest mailer this month…well in December.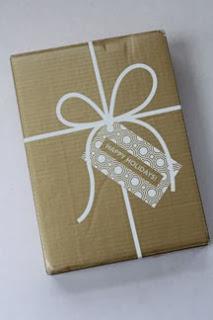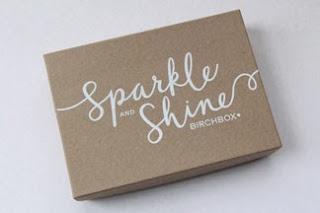 As for what's inside, let's get to it, shell we?

J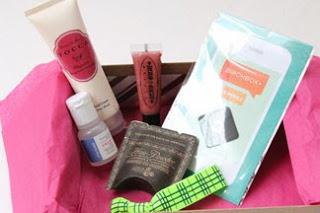 First up, we have a lip gloss from Secret Agent Beauty. It is their Nourishing & Plumping Lip Gloss in the shade "Foreign Intelligence Flirt." It comes in a squeeze tube, which is not my favorite type of applicator, but it's a decent size…for BirchBox!

J

It's kind of a shimmery mauve shade that is not very exciting in the tube, but probably flatters most skin tones. It's supposed to be a plumping formula, which could be horrendous in my experience, but it looks like it's due to Peppermint Oil so it's probably not horribly uncomfortable. It's an ok sample, but I'm not overly excited about it.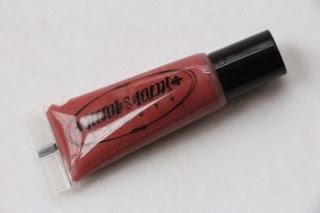 Next is a weird paper packet that looks difficult to use. It contains Lavender + Clary Sage Hair Powder from Lulu Organics. It's basically a dry shampoo. As I've said before, I'm not the biggest fan of lavender, so I may hate this, but I haven't opened it to smell it yet. It looks like a horrible way to package a dry shampoo, but then it recommends putting it into your hands and then running it through your roots, so it may work just fine. I like the design on the package, just not so sure it's going to work well for distributing the product.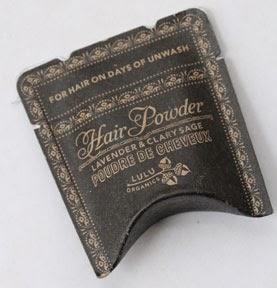 On to something I like! It is from Tocca and it is the Crema da Mano in Cleopatra. It is a Hand Cream scented with Grapefruit and Cucumber. It sounds like an odd scent combo, but it actually smells really good! It's kind of fresh and tangy at the same time. It's an ok size at 1oz. I don't know about Tocca's animal testing stance though. But it is pretty and it smells good.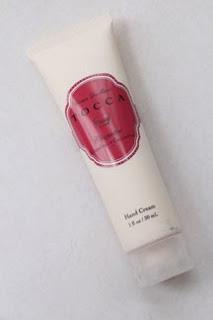 On to the little packet…the potential danger zone!

J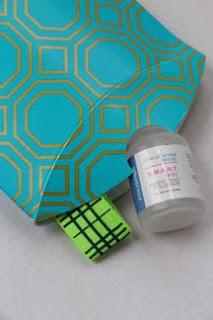 There is a S.M.A.R.T. Skin Perfecting Polisher from Grand Central Beauty. I know pretty much nothing about this. According to the card, it is an exfoliating and toning peel that uses natural botanicals. Sounds nice enough, but I'm always wary of trying new things like this. The bottle is kinda small, but not unusable.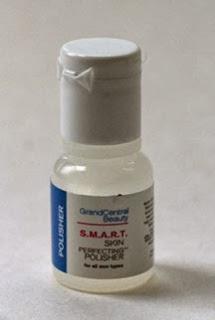 Finally, we have a lifestyle extra. It's a Twistband Printed Hair Tie. I use this type of hair tie to pull my hair back when I work out, so that's nice. The only problem is that this is such a horrific neon shade that I don't think I'll ever use it!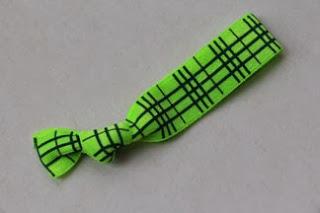 There is also a little screen cleaner thrown in for fun, but it's just a bonus addition. Perhaps the most useful part of the box, however! 

J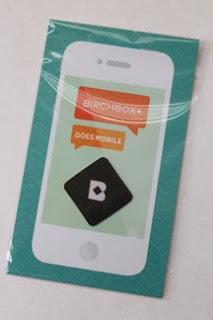 So that was December's BirchBox. I'm not terribly impressed. I like the hand cream, but that's really about it. The Hair Powder might be ok, but it just seems way too difficult to try. And I know nothing about the animal testing policies of any of these companies. I really should unsubscribe to BirchBox, but I just can't seem to do it! I like the surprise and every time that I feel completely fed up, I get a decent box. So for now, I keep receiving semi-crappy boxes and they keep taking my money. I do like that you can accumulate points to use in the BirchBox shop, but I'd be better off just putting my full $10 towards whatever I want. Enough rambling though!

J

Thanks for checking out December's BirchBox with me. Let me know what you thought of this month's box!