Wedding photographer Pete Barnes describes this (gooooorgeous!) couple in his blog post as a fantastic, really great couple who are very obviously in love. Helen and Chris were married at Sandburn Hall near York, and these are some of my favourite photos from their wedding day.
Chris originally hails from New Zealand, so in case you were wondering he's the Kiwi I mentioned in the title, and Helen – clearly – is the knock-out bombshell (both descriptions courtesy of Pete Barnes, lovely guy and great wedding photographer)!
Helen and Chris's sparkling white wedding day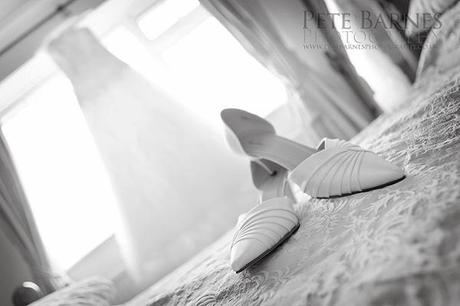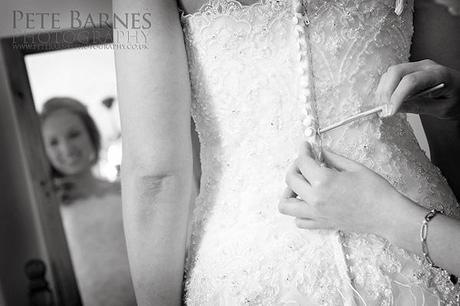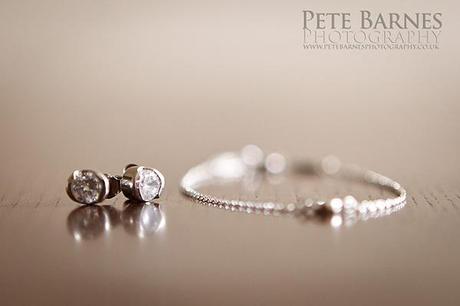 Simple, sparkling diamond wedding jewellery – understated and beautiful.Helen's wedding dress has a lot of detail so delicate jewellery is the perfect way to accessorise. (More advice about finding the perfect jewellery to match your dress)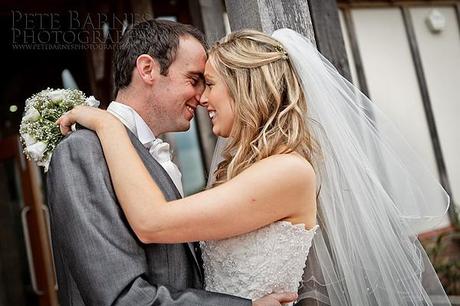 What a great couple – this says it all, doesn't it? As happy a wedding photo as I've ever seen! This is a really lovely moment and makes me smile right back!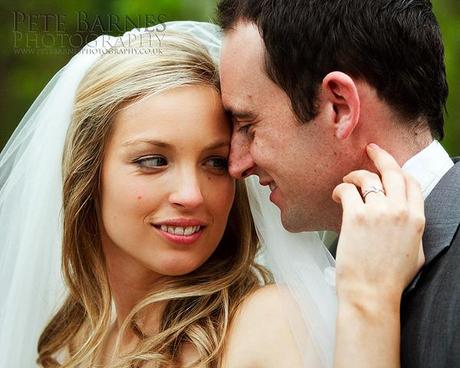 The most beautiful bride… Helen looks amazing – she could be on the cover of a top wedding magazine. I love the romance that connects these two – they're so in love and it shows in every picture.
Helen's wedding dress is soooo pretty – beautiful embroidery and crystal details, so tiny  and delicate, then those sheer layers, oh so feminine and lovely.
Helen is a primary school teacher, and I learned from Pete Barnes's wedding photography blog that one of her pupils had come to see her get married, along with her mum! I think that's so lovely – and she must be a brilliant teacher to inspire such loyalty!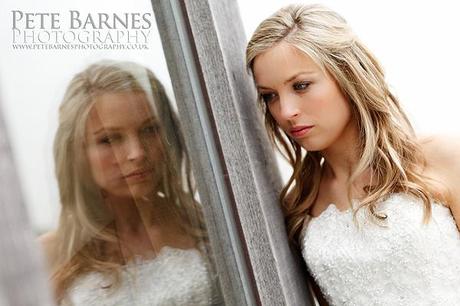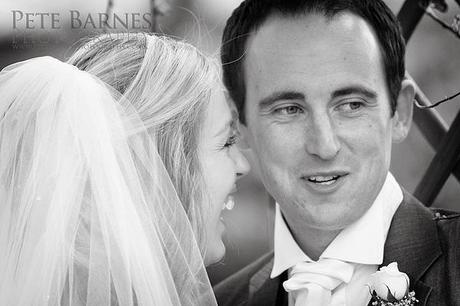 Chris looks great with his grey suit and all white tie and buttonhole – it's a great look for grooms: understated and stylish.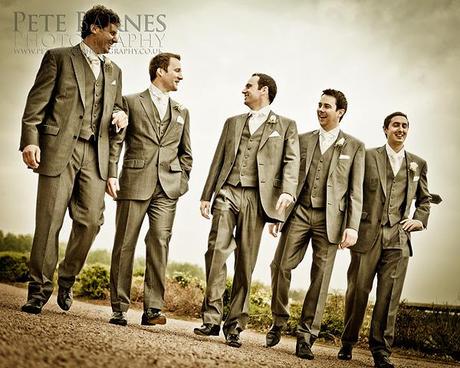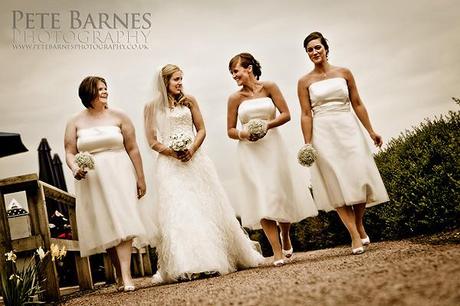 Three lovely bridesmaids in white – and they look great in the shorter dresses. I love this photo too – with the palest grey sky in the background it's really apt for the whole wedding theme!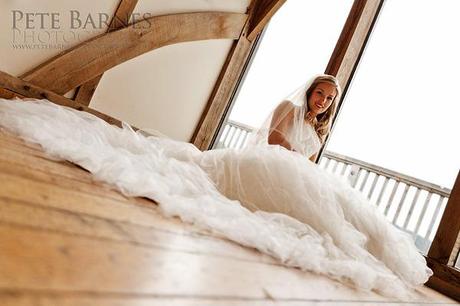 There are times when your
wedding photographer
will see an opportunity for a stunning photograph like these. Helen's confidence and ease with the camera shines through and I'm sure she'll adore these images: different, graceful and really, really beautiful.
Get the Look: pure white wedding ideas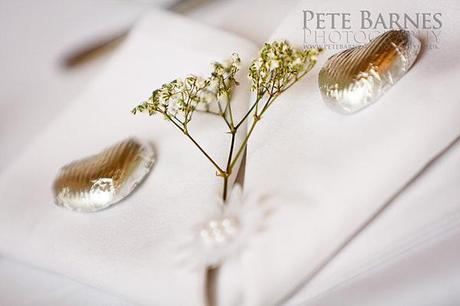 Gypsophila is so tiny and delicate, but with so many little flowers it makes a real statement in a white wedding theme. It's also known as baby's breath or 'gyp'.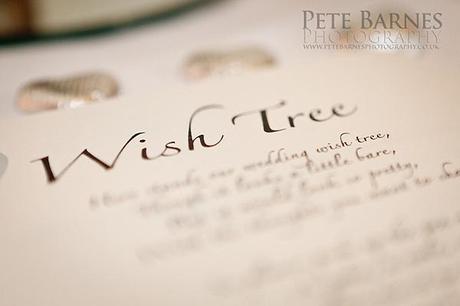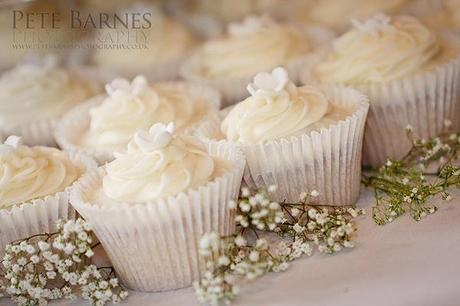 Sorry – these exquisite little white wedding cupcakes really do look too good to eat! (even for me)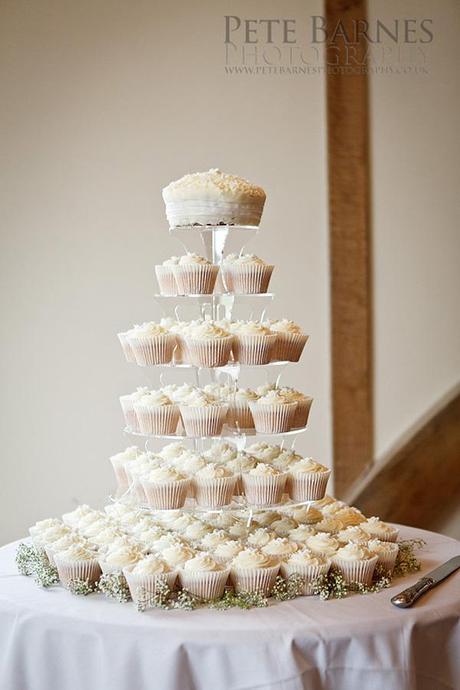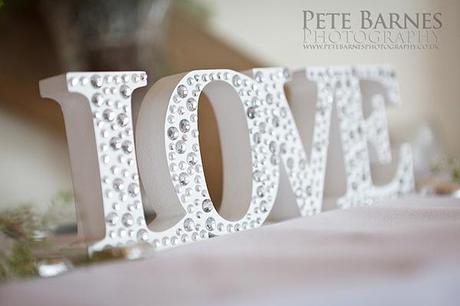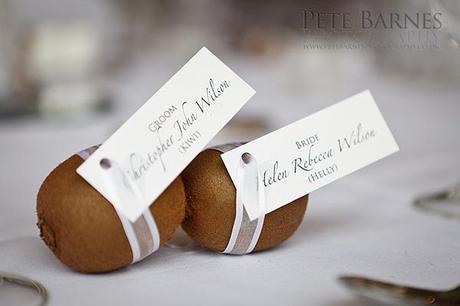 Kiwi fruit… or, "how to make 100 people smile when they walk into a room"
Cute or what?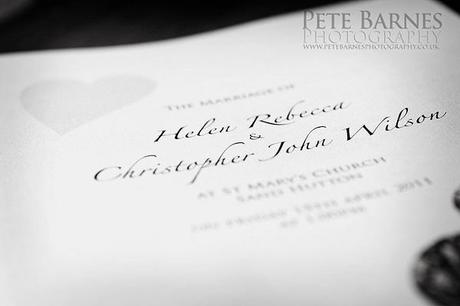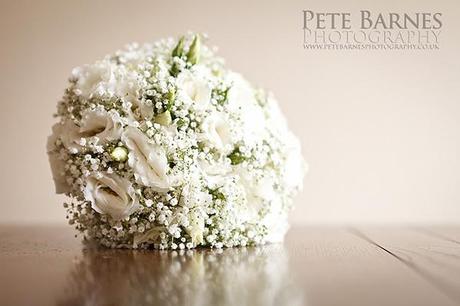 A stunning white wedding bouquet tinged with green foliage – this is (I think) gypsophila with white lisianthus. Small and perfectly formed… perfect for your white wedding theme!
Thanks to Pete Barnes for sharing this gorgeous wedding on the English Wedding blog. See more (including a slideshow of even more fabulous wedding photos) here: Sandburn Hall Wedding Photography
Are you having a white wedding theme? Share your ideas with the brides and grooms reading the blog – it's easy, just add details in the comments box below.
If you've seen (or made) a white wedding inspiration board, pop a link in the comments form to share with readers too!