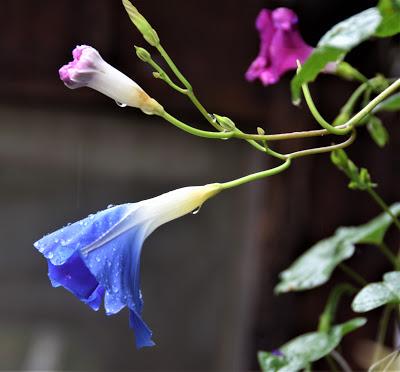 After passing a wakeful Saturday night listening for the first sounds of rain and wind and wondering if I should have taken the pots of flowers off the porch railing, I woke to gentle rain.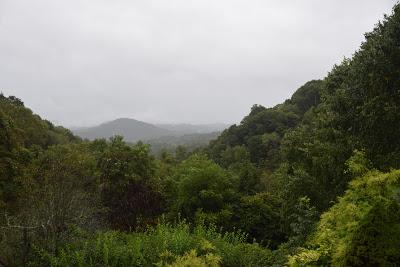 The rain continued for most of the day -- still gentle, no wind.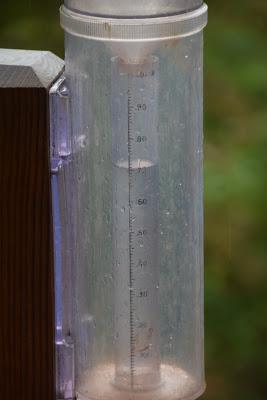 By late afternoon the rain gauge was at 7/10ths of an inch.  How fortunate we are in comparison to folks closer to the coast or even in other parts of western North Carolina. I have no doubt our rivers and creeks are running high and I believe school is cancelled today in the county, but still . . .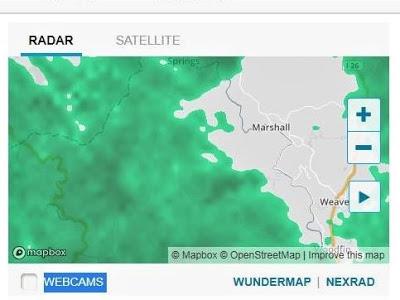 Several Madison County friends posted on FB a screen grab of a radar map -- showing Marshall and the surrounding area as a rain free. "The storm parts around Marshall as if there's a bubble over us," one said. 
(I've always known this is a rather special place.)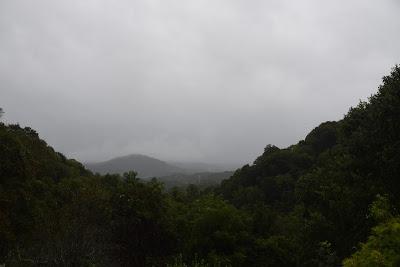 By late afternoon the rain had stopped.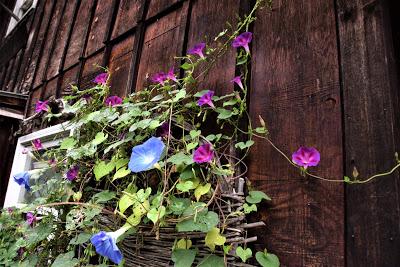 Venturing out, I was surprised to find that the blue morning glories I planted had bloomed at last. The purple ones have been hard at it for weeks and we are still getting the occasional moonflower. But I'd given up on the Heavenly Blues.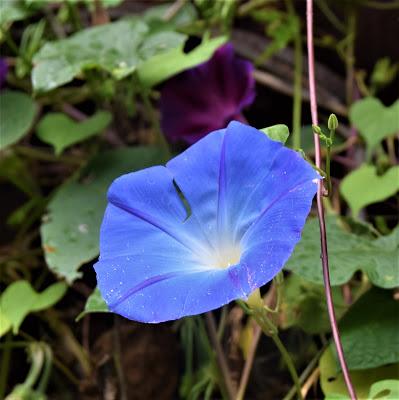 Worth waiting for!