WHAT
TO
WEAR
- Make an impression by being fashionable on you job interview :) -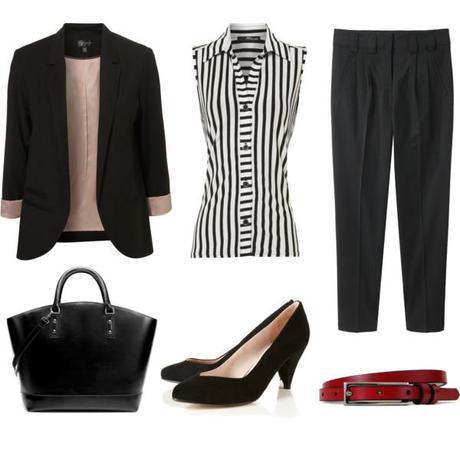 The Job Interview by
melcas29
featuring a shopping bag

Jane Norman button shirt
£14 - janenorman.co.uk

Boyfriend blazer
$130 - topshop.com

Proenza Schouler tapered pants
$273 - lagarconne.com

Topshop studded high heels
$100 - topshop.com

Zara shopping bag
$80 - zara.com

Belt
$34 - lodis.com
The rules:
- Wear an outfit that tells your the one who's perfect for the job
- Don't over do your look
- Wear accessories that compliments with the outfit ( minimal )
- No sky high shoes 
- Avoid neon colors
- No revealing clothes ( avoid deep necklines, mini skirts)
- Neat looking hair
- Tasteful makeup
- Clean nails ( avoid neon nail polish , neutrals are great or clear coat)
- Wear a watch ( so you are aware of the time )
- Be confident
- Come prepared
- Don't forget your resume 
That's about it for my short post about job interviews :)
Hope you guys are having a great week !
with love,
Melissa
"Love doesn't make the world go round. Love is what makes the ride worthwhile."