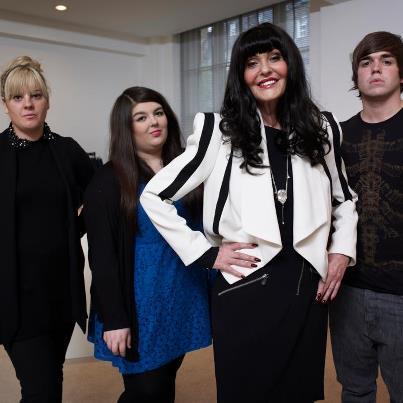 Hilary Devey's new show The Intern
I was so excited to see that there is a new programme on Channel 4 starring my favorite Dragon's Den Dragon - Hilary Devey, called The Intern.
A great concept, Hilary sets up amazing internships in different industries, to give young people the chance of obtaining a coveted role in the industry that they are struggling to get in to.
As someone who interned for the best part of a year, from everywhere to fashion magazines, PR agencies, freelance stylists etc, I was really happy to hear of such a great opportunity for bright young people, who just need to be given a chance to succeed. I was even more excited when I saw that the most recent episode involved the interns being given a chance to work for one of the best online fashion websites around - mywardrobe.com.
my-wardrobe.com is actually a company I have always been interested in and inspired by. They have beautiful fashion, up and coming designers, a fresh and stylish website and an aspirational quality without being too intimidating. I was therefore really happy that the website founder, Sarah Curran was keen (if not a little sceptical at first) to give one of the bright young things a shot at proving themselves worthy of a role at the company. She said; "
I expect a lot from my team and if I see potential I will give that person a role but if I don't, then I'll be honest and I won't."
The three interns were put through their paces - one proved utterly useless (he managed to clock up a £1,400 bill at a business lunch!) by running photoshoots, entertaining top members of the fashion press, working with bitchy photographers and models etc - all things that do happen on a daily basis at a fashion company - trust me on this one.
From the start I had a soft spot for 18 year old Lisa Palmer from Essex. A very sweet girl with a lot of style and knowledge, it was clear she was lacking confidence (she admitted it was due to her body image), she reminded me a lot of myself when I first started out and I was really rooting for her to succeed. After dealing with difficult models, being left along to handle a member of the fashion press and direct an online photoshoot, she proved her worth and was rewarded with the role at my-wardrobe.com.
I really loved how my-wardrobe.com came across. They didn't sugar coat the industry but at the same time, they showed themselves to be real leaders in regards to the website, the designers they stock, their attitude and their willingness to give people a chance to succeed - many interns who start there go on to become full time members of staff.
David Worby CEO of my-wardrobe.com, said: "We have always supported internships at my-wardrobe and it's an ideal opportunity to discover and nurture young talent."
Did you watch this episode of The Intern? Have you ever interned in the fashion industry? I'd love to hear your thoughts! Enjoy x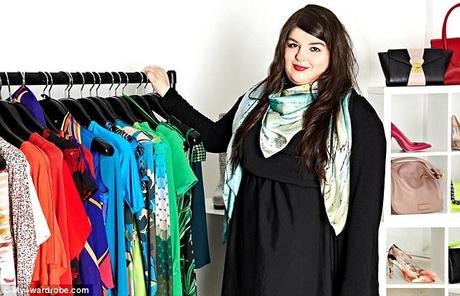 Lisa Palmer won the internship at my-wardrobe.com