A new contender to Manila's ever-growing culinary scene, brought all the way from New York, is introducing its famous street food to Manila. The Halal Guys just opened its first local store at SM Megamall, and so I went to check what the hype is all about. Read more…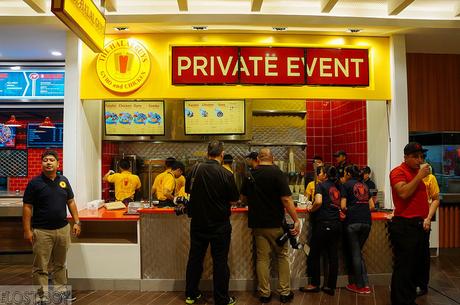 The Halal Guys, the collective moniker of founders Muhammed Abouelenein, Ahmed Elsaka and Abdelbaset Elsayed, was started in 1990 as a humble hotdog cart at the corner of West 53rd Street and 6th Avenue in New York. Their objective back then was to address a demand for Halal food especially by Muslim cab drivers. Today, they're the highest-rated restaurant in New York according to Yelp, and they surely have their eyes set on expanding globally.
The branch at SM Megamall is The Halal Guys' first-ever international location, opening ahead of branches in Malaysia, South Korea, and even Canada. Its current fans and would-be patrons have Jaime Daez, the man also behind Fully Booked, to thank for bringing the brand here and for setting up more branches in the near future.
Anyway, curious on what the hype all over the internet is about, I went to the restaurant's opening that saw such VIPs as the founders of The Halal Guys and the President of SM Prime Holdings himself, Mr. Hans Sy, in attendance. The Halal Guys is located at the new Mega Food Hall of SM Megamall, alongside mid-tier to upscale food choices.
The restaurant's selection definitely costs more than the usual, run-of-the-mill shawarma stand, since, as I would later learn, their sauces and some of their meats are imported to maintain the same experience as New York. But as we all know, having imported ingredients doesn't necessarily equate to good food, so of course, I was eager to try what was on offer.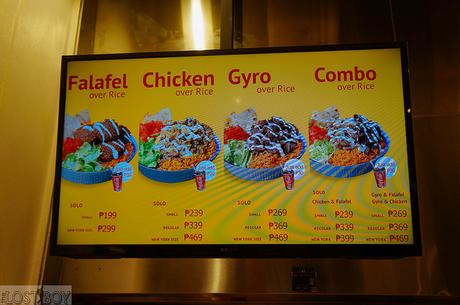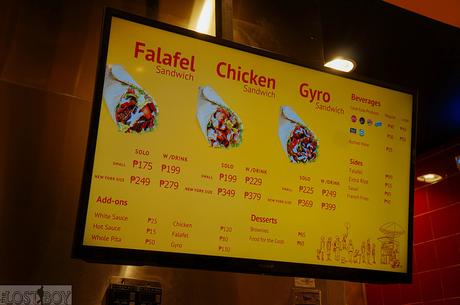 We were served a Combo Bowl with gyro, chicken, and as a special bonus, falafel. What they served was the regular size, which I thought can be split between two small appetites. The New York Size of their bowls, I was told, can definitely be shared by two.
Then the moment of truth came. The gyro and chicken were tender, the rice on its own was tasty, and the herby falafel smelled as good as it tasted. But should naysayers inevitably dismiss the bowl as pricey shawarma rice, The Halal Guys' not-so-secret weapons are the sauces. The white sauce worked wonders in adding flavor to the entire assemblage, and their hot sauce, which should really be added in moderation, gave it a swift yet fiery kick. Suffice to say, I was an instant fan.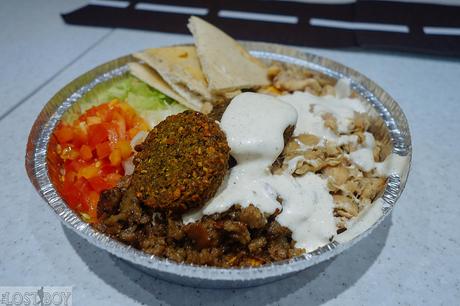 To sum, I believe The Halal Guys deserves the hype and the long queues based on food alone—I loved every morsel of their Combo Bowl and every drop of their sauces. I also welcome the news that they're here—while that's one less reason to fly to New York, I'm happy I can take comfort in their food with just an Uber ride. I hope they set up shop near my place in Makati, though.