Last weekend, during one of my epic trips to Target, in which I buy everything I need plus approximately 50 things I don't, I finally bit the bullet and purchased a blender. I am so excited to finally have one! Not only can I chop things if I need to, but I can make smoothies! I love smoothies so much. They're tasty, nutritious, and surprisingly filling!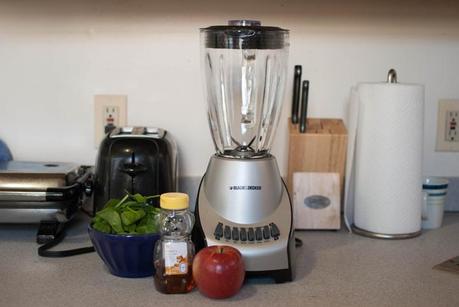 One thing I was eager to try with my new blender (this one) was a green smoothie. You see them everywhere, but somehow they just never seemed all that appetizing to me. They are, however! You can't even taste the greens you put in there. I grabbed some things from the fridge that seemed like they would be tasty and mixed it all up!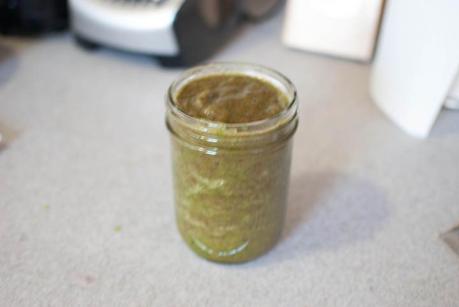 It's a weird, brownish color, I know. I ended up adding in some frozen strawberries, which changed the color slightly. But it was wonderful, and so good for you!
Green Smoothie (makes 1): - 1 big handful of baby spinach - 1 apple, cut into chunks (I used a Fuji, but I bet a Granny Smith would be really delicious) - Honey for sweetness - A bit of water (you could use coconut water, too) to make it a bit liquidy - 3 or 4 frozen strawberries
I can't wait to concoct more concoctions to share with you!