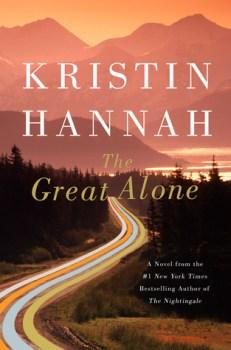 The Great Alone by Kristin Hannah
Published by St. Martin's Press on February 6, 2018
Genres: Fiction, Historical, Literature & Fiction, Women's Fiction
Pages: 440
Format: ARC
Goodreads
Buy on Amazon



Alaska, 1974.Unpredictable. Unforgiving. Untamed.For a family in crisis, the ultimate test of survival.

Ernt Allbright, a former POW, comes home from the Vietnam war a changed and volatile man. When he loses yet another job, he makes an impulsive decision: he will move his family north, to Alaska, where they will live off the grid in America's last true frontier.

Thirteen-year-old Leni, a girl coming of age in a tumultuous time, caught in the riptide of her parents' passionate, stormy relationship, dares to hope that a new land will lead to a better future for her family. She is desperate for a place to belong. Her mother, Cora, will do anything and go anywhere for the man she loves, even if it means following him into the unknown.

At first, Alaska seems to be the answer to their prayers. In a wild, remote corner of the state, they find a fiercely independent community of strong men and even stronger women. The long, sunlit days and the generosity of the locals make up for the Allbrights' lack of preparation and dwindling resources.

But as winter approaches and darkness descends on Alaska, Ernt's fragile mental state deteriorates and the family begins to fracture. Soon the perils outside pale in comparison to threats from within. In their small cabin, covered in snow, blanketed in eighteen hours of night, Leni and her mother learn the terrible truth: they are on their own. In the wild, there is no one to save them but themselves.

In this unforgettable portrait of human frailty and resilience, Kristin Hannah reveals the indomitable character of the modern American pioneer and the spirit of a vanishing Alaska―a place of incomparable beauty and danger. The Great Alone is a daring, beautiful, stay-up-all-night story about love and loss, the fight for survival, and the wildness that lives in both man and nature.
There are about a half dozen authors that fall into my "favorite authors" category, and today's book, The Great Alone, is by one of the authors in that favorite group, Kristin Hannah. In about 2009, I read a book titled Firefly Lane, and I've read every book she has written since and have never been let down.  Today's book is no exception.
First, I love the location – I've never been to Alaska but I just happened to have booked an Alaskan cruise in 2019, so when I started this book and realized it was about Alaska, I was thrilled! 
Leni Allbright is a 13 year old girl whose father Ernt, and mother Cora, take off with Leni in tow headed for Alaska with nothing but their VW bus and a dream for a better lif. Leni is hopeful about the change in their lives, but she's also afraid.  The story is set in the 1970's, and Leni's dad has returned from being a POW in Vietnam, but he's a different father than the man she used to know. He's drinking too much, there's domestic abuse, and Leni's life is in turmoil.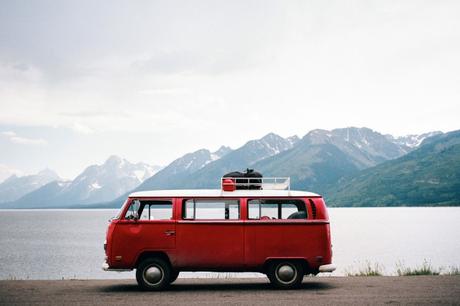 In the first part of the story, readers are provided with very vivid descriptions of how Alaskan homesteaders actually live in the extreme winter conditions and summer days that are endless. Ms. Hannah does an amazing job providing readers with the feeling that they are actually having an Alaskan experience.
What they all learn quickly is that no matter where you go, there you are.  You always bring yourself with you so you never outrun your demons. The family struggles through the years just trying to survive in Alaska living the minimalist lifestyle. Leni's world is blown apart several times in this story.  We read about her first love and how her father's behavior destroys that as they try to escape his wrath. Her father makes plenty of enemies in the town, while her mother tries to defend her husband's cruel abuse.

Readers will experience Leni's life from childhood into adulthood where she is forced to reconcile her past with the woman she becomes. The Great Alone is the story of survival – it's about confronting fears and realizing strengths.  This is a book about courage, love and friendship, and an unshakable bond between parent and child.  Whether you're a forever Kristin Hannah fan like me or whether you've never read her work, I suggest you to read The Great Alone!! 
---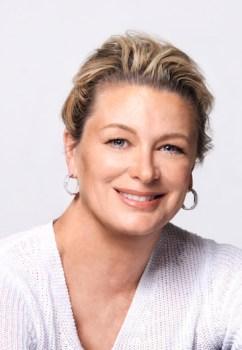 Kristin Hannah is the award-winning and bestselling author of more than 20 novels including the international blockbuster, The Nightingale, which was named Goodreads Best Historical fiction novel for 2015 and won the coveted People's Choice award for best fiction in the same year. Additionally, it was named a Best Book of the Year by Amazon, iTunes, Buzzfeed, the Wall Street Journal, Paste, and The Week. 
Kristin's highly anticipated new release, The Great Alone, will be published on February 6, 2018 (St. Martin's Press). The novel, an epic love story and intimate family drama set in Alaska in the turbulent 1970's is a daring, stay-up-all-night story about love and loss, the fight for survival and the wildness that lives in both nature and man. It has been listed as one of the most anticipated novels of the year by The Seattle Times, Bustle.com, PopSugar, Working Mother, Southern Living, and Goodreads.
The Nightingale is currently in production at Tri Star, with award-winning director Michelle MacLaren set to direct. Home Front was optioned for film by 1492 Films (produced the Oscar-nominated The Help) with Chris Columbus attached to write, produce, and direct. Movie news on The Great Alone is coming soon.
---
I received a complimentary advanced reader copy of this book from St. Martin's Press through NetGalley in exchange for my review.  I would like to thank St Martin's Press for allowing me the opportunity to participate, read and review this book. My views are my own and are in no way influenced by anyone else!

~ ~ ~ ~ ~ ~ ~ ~ ~ ~ ~ ~ ~ ~ ~ ~ ~ ~

It would be great if you would stay connected with me!! You can follow me on Twitter @DebiL1611, like me on Facebook at 2014 and Beyond, circle me on Google+, follow me on Tumblr, Instagram and Bloglovin', subscribe on YouTube, or connect with me on LinkedIn and Pinterest.

Please make sure to visit my homepage and subscribe to my blog for more great posts on running, fitness and lifestyle topics as well as food, product, music and book reviews, and more!