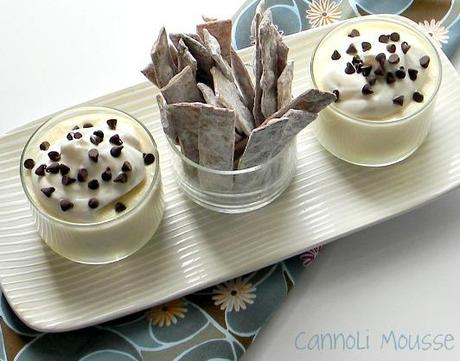 This month's Recipe Redux Challenge is all about the Oscars. We were asked to pick a famous food scene from a movie. Well, I choose an Oscar winning movie and one that The Nudge constantly defers lines from.......I am sure everyone remembers the line from The Godfather, when Clemenza orders his henchmen to whack Paulie in the parked car, he said the words, "Leave the gun," and the actor was then struck with an inspired improv and added, "Take the cannoli."
So, to kill two birds with one stone (Valentine's dessert), I made a healthified cannoli mousse inspired by those cannolis in the Oscar winning Godfather movie, served for Valentine's Day and posted for this challenge.
My first plan was to go with the bean scene from Blazing Saddles, then I leaned towards the fake orgasm scene in the NYC deli from When Harry Met Sally (chopped chicken livers) and finally settled on the cannoli scene.
This recipe uses low-fat ricotta, Truvia and whipped 1% milk along with a sugar-free vanilla pudding mix. Lemon zest is often added to a cannoli filling and of course, those mini kisses. While most cannoli is made with Italian cream cheese called mascarpone, I like the texture of both ricotta and cream cheese mixed together. The ricotta lightens up the mousse. It's a good thing.
To give it that crunch of the cannoli shell, I made a batch of dough, cut it into baton's and baked them to stick with the healthy alternative. I sprayed the dough with my Misto mister filled with safflower oil.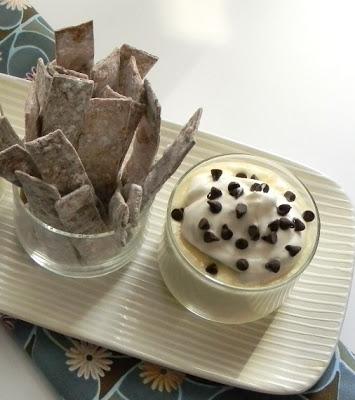 Healthy Cannoli Mousse
makes 6-8 servings
* 1 box Sugar Free Vanilla Pudding Mix
* 8oz (1 brick) fat-free cream cheese, room temperature
* 1 cups 1% milk
* 8oz fat free ricotta cheese
* 1/4 teaspoon lemon extract
* 1 tablespoon Truvia
* 1 cup whipped topping (I used Dream Whip & 1% milk)
1. Prepare the pudding using 1 cup milk according to package directions.
2. Cover and cool to room temperature.
3. Whisk in cream cheese and fold in ricotta.
4. Add extract and Truvia, cover and cool in the fridge for at least 4 hours.
5. Prepare whipped topping per box directions and fold into cold cheese mixture.
6. Add mini chocolate kisses and pipe into small glass containers.
7. Serve with extra chocolate chips, some whipped topping and cannoli dippers or just eat it with a spoon.
Anyway, it's light, creamy, not overly sweet and just the right amount of crunch.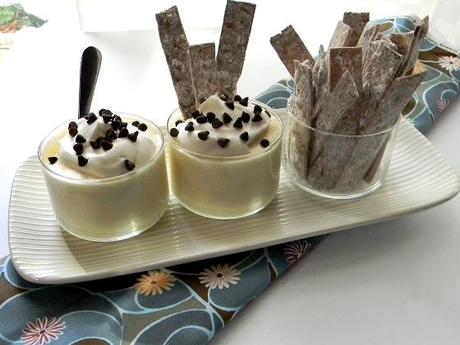 Cannoli Strips
* 1 batch cannoli dough
* Flavorless oil spray
* Powdered sugar
1. Roll out dough and cut it into strips or use a cookie cutter and make chips.
2. Bake in a 350° oven for 10 minutes on one side, flip over, spray again and bake for 8 minutes more.
3. Remove from oven and cool. Store in an airtight bag and sprinkle with powdered sugar right before serving.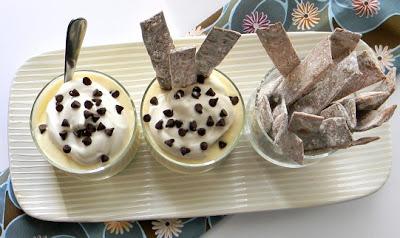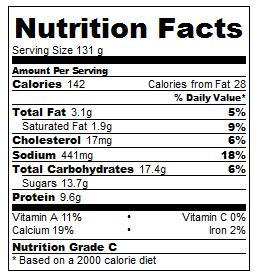 Exchanges per serving (1/2 cup) without strips:
1/8 carb
1/4 milk
1/2 lean meat