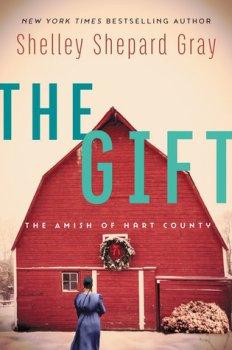 The Gift by Shelley Shepard Gray
Published by Avon Inspired on November 7th 2017
Genres: Amish & Mennonite, Christian
Pages: 272
Goodreads
Buy on Amazon



New York Times Bestselling Author Shelley Shepard Gray gifts us with a special Christmas story about love and blessings in this next book in her Amish of Hart County series.

The Schwartz family is happy to be spending Christmas on their new farm in Hart County. But when Susanna Schwartz hears gunshots that causes her buggy to overturn, and then her little sister falls through a wooden bridge into the icy creek, it becomes clear from these dangerous "accidents" that someone wants them gone.

Neil Vance has been heartbroken ever since his parents lost their family farm. He knows it's not the Schwartz family's fault, but he can't help but be resentful. Until he meets Susanna. She is kind-hearted and bold, and Neil can't stop thinking about her pretty green eyes.

Neil thinks the accidents are just that, but Susanna's father is convinced the Vance family is responsible. Susanna refuses to believe Neil would do anything to harm her. She's fallen in love with him and knows he is a good man. But her family is ready to pack up and move, and time is running out to uncover the truth before someone gets hurt…or worse.

 
As part of the Litfuse Bloggers Program, I was able to join in on the Blog Tour for The Gift: The Amish of Hart County by Shelley Shepard Gray.  I have always loved Ms. Gray's writing, so I was very eager to dig into this story.  The Gift is Shelley Shepard Gray's third installment in her Amish of Hart County series, but even though it is the third book, it can definitely be read as a stand alone. My bet is that once you've read this one, if you haven't read the others, you'll go back and read the entire series though!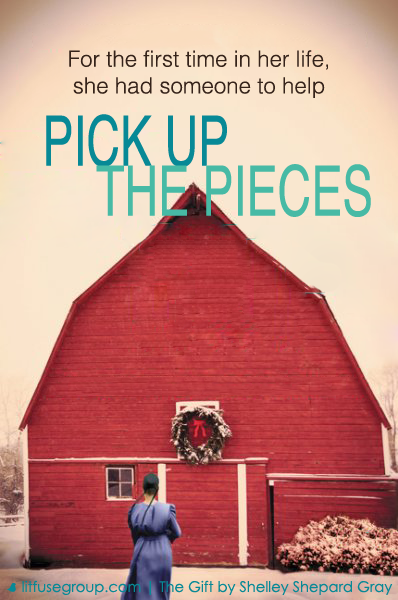 The main story revolves around two Amish families: The Vance family had to sell their beloved farm and feels that they have lost everything. The Schwartz family was able to buy that farm at a very reduced price and feels that they have gained the world. 
Susanna Schwartz is a young Amish woman who is new to the Hart County, Kentucky.  She is traveling in her buggy during an ice storm while heading home when her horse spooks from a sound that seems like a gunshot, and it causes her buggy to tip over.  
Susanna's rescuer happens to be Neil Vance whose family had owned the farm that now belonged to Susanna's family. The Vance family resents the new owners of their former home and it also seems that the entire community blames the Schwartz family for the Vance family's loss of their farm.
As more accidents and vandalism take place, it becomes obvious that someone wants the Schwartz family to leave. The story has many twists and turns and in the end, I was truly shocked to find out who was the behind all of the tragic things that happened in the book.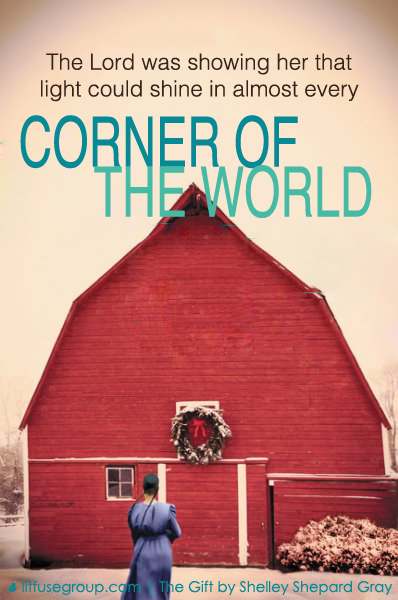 The Gift is a great reminder that there are always two sides to every story and that things aren't always what they seem. It is also a holiday book centered around Christmas, so it is perfect for this up and coming season. Readers who love a great suspense will love this Amish novel. There are some bonus materials at the conclusion of this novel including reader's guide questions, insights into the story line and some delicious Amish recipes to try. 
Learn more and purchase a copy.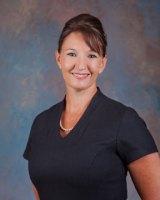 About the author: Shelley Shepard Gray is a New York Times and USA Today bestselling author, a finalist for the American Christian Fiction Writers prestigious Carol Award, and a two-time HOLT Medallion winner.  Shelley Shepard Gray lives in southern Ohio and writes full time. A busy wife and mother of two, she spends her days writing and keeping track of her two teenagers. Her two dogs keep her company when she writes in her basement. Shelley enjoys writing about the Amish and visits Amish communities in Adams and Holmes counties several times a year. When not spending time with her family or writing, she serves on several committees in her church.  She also bakes a lot, loves coconut cream pie, and will hardly ever pull weeds, mow the yard, or drive in the snow.




I received a copy of this book without cost from the publisher through the litfuse bloggers program. I was not required to write a positive review. The opinions I have expressed are my own!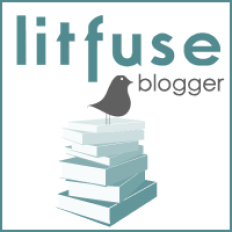 ~ ~ ~ ~ ~ ~ ~ ~ ~ ~ ~ ~ ~ ~ ~ ~ ~ ~

It would be great if you would stay connected with me!! You can follow me on Twitter @DebiL1611, like me on Facebook at 2014 and Beyond, circle me on Google+, follow me on Tumblr, Instagram and Bloglovin', subscribe on YouTube, or connect with me on LinkedIn and Pinterest.

Please make sure to visit my homepage and subscribe to my blog for more great posts on running, fitness and lifestyle topics as well as food, product, music and book reviews, and more!