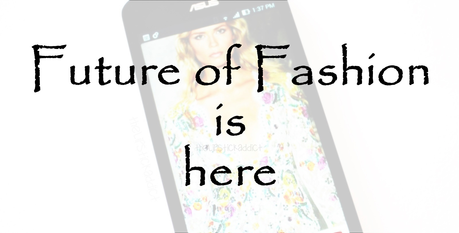 Being a Fashion Blogger, I am often overtly obsessed with the latest trends, prints, patterns and colors. From Runway shows to the youtube videos, i often to take inspiration from them to match my own style while shopping. Gone are the days when a girl solely depended on her mother or aunt for fashion advice, with so much information just at the click of a mouse; one is almost a fashionista with own unique sense of styling. In a way I like that very much, fashion is offered to us through out the year and if everyone wore it in same way as were told; it wouldn't be anywhere close to being fascinating. But now that everyone has their own styling its quite fun to see how a person can style a given piece at any given time. While some stick to the old fashion and careful ways which is good, my attention often goes to the rebellious ones. Honestly, these rebels make the waves in the Fashion Industry with their fresh take on everything handy. And that's a good thing. NO?
That said, Fashion sites are not far behind on this either. They have been undergoing tremendous changes in the past few years and now they have surfaced with fresh and new avatars. They have revamped themselves to match the international standards and they not only house the most recent trends from the local and in-house designers; but also collaborated with famous designers to get us the affordable fashion at our finger tips. From International famous brands to India's Top most Designers there is a showcase of exquisite and inspiring products lately, which is almost breathtaking. Apps are overtaking websites and mobile sites and future is in your hands - literally! These are now super user friendly almost negating the use of the desktop or the laptop in every sense and for fashion shopping; they stand to be the BFF's.
​

Online shopping has undergone a lot of changes lately. While most of them just revamped their mobile sites, a selective few have gone futuristic and transformed themselves into app-only service - thus making it The Future of Fashion.
Did you know?
According to the stats, in the year 2014, 7 million laptops and more than 100 million smart phones alone were sold in India.
And the estimated sales this year 2015 is less than 7 million for laptops and around 125 million or more for the smart phones. 
So it is obvious that Indiais in the mobile revolution phase and in the coming 5-6 years most of the online population would have access to smart phones than to laptops. Hence it is no surprise that mobile is the future. Now how can one still stick to the mobile shopping sites when the apps can do so much better?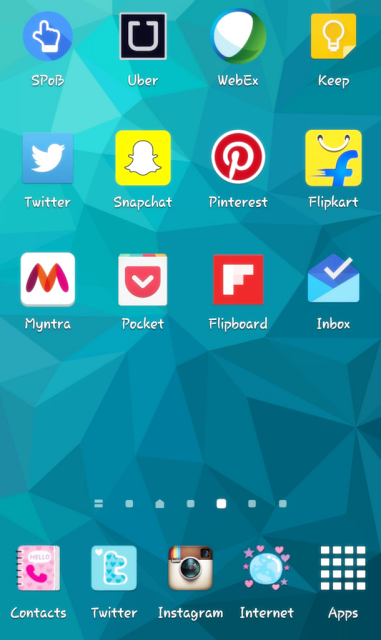 Here are top 4 reasons why Mobile App is next big thing -
Apps are always online, connected and plugged-in as opposed to periodic desktop sessions, and offer instant notifications. This means immediate and first access to every offer from any particular given site or brand.

Recommending a particular product to friends and family is super quick and easy, opposed to desktop or mobile site version where in copy paste is required. In simple, it is effortless to share on mobile app.

Will receive customized suggestions based on the previous history of purchase or preferences, saves time and energy!

Safer saving credit card or other means of payment mode details in app that in online store. 
That said - Myntra, India's largest Fashion and Lifestyle shopping site already took a step on this and have turned themselves into operating only through mobile app. While that is one huge step, it sure does sound like future of fashion and everything related is taking new shapes. While am totally IN trying out this new way of shopping, am all eager to hear your views.
Do you think of Mobile App shopping is more fun like me ? Do you agree that it is The Future of Fashion? Tell us your opinion on same with #ItsPersonal
As for me, as long as my shopping goes undisturbed am one happy girl and all this is just an added bonus!
Related Posts
Confession of a Shop-a-holic | My Shopping #ItsPersonal, Is yours too?
Much Love