As I walked up the steps of the Freemasons' Hall on Molesworth Street I had a number of preconceived notions in my head about the organisation...
They are a religious group
They were highly secretive
They control the world
They sacrifice virgins in secret basements passages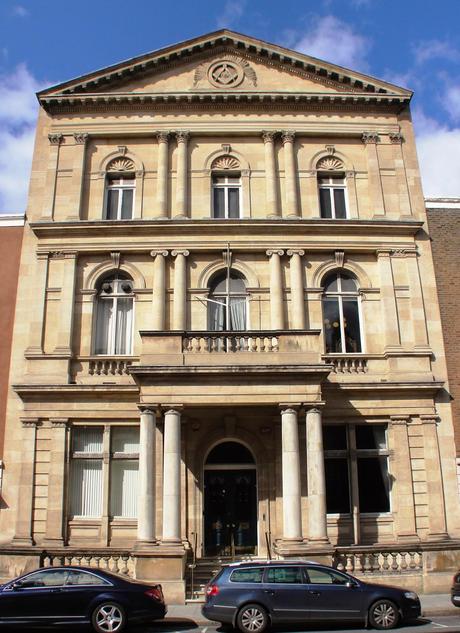 First off, for such a secretive group it was unusual that they left the front door open. As we waited for the tour to begin in the museum I read that Freemasons don't follow any religion, to be a member you must simply believe in a higher power. This point was run home by the presence of holy books from several religions in the Grand Lodge's main room for members to take oaths on. So that put paid to my first two ideas. On the way upstairs I seen a sign pointing to the basement announcing the location of a Weight Watchers meeting so I'm guessing the only sacrificing going on there is of the edible kind!
So do they control the world? I don't know but they've certainly had a lot of influential members down through the years! We learned about some of them from our guide who described Freemasonry as "boy scouts for big boys". He went to such an extent to dispel all sinister notions of the Freemasons that I actually started to get suspicious all over again!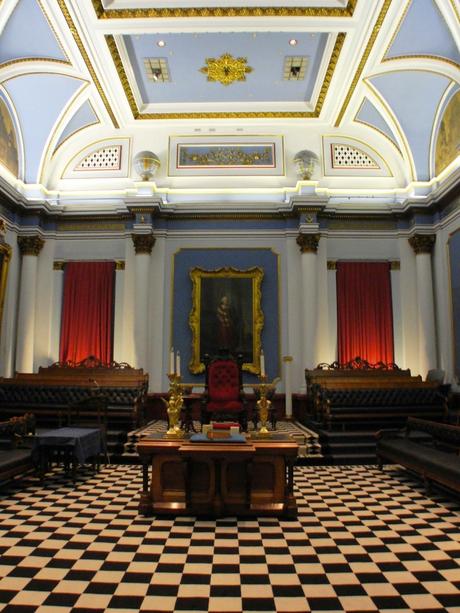 Grand Lodge
The tour was really enjoyable and in the two hours we spent there we visited some of the building's most spectacular rooms. The main room was very impressive with its checkered floor and throne but the most outstanding was the Egyptian room complete with, believe it or not, a trapdoor!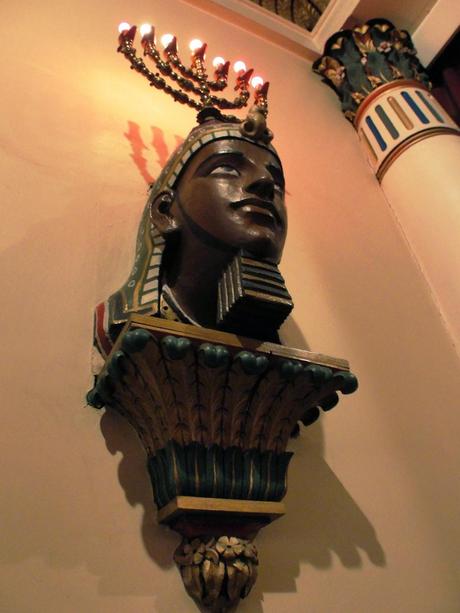 Grand Chapter room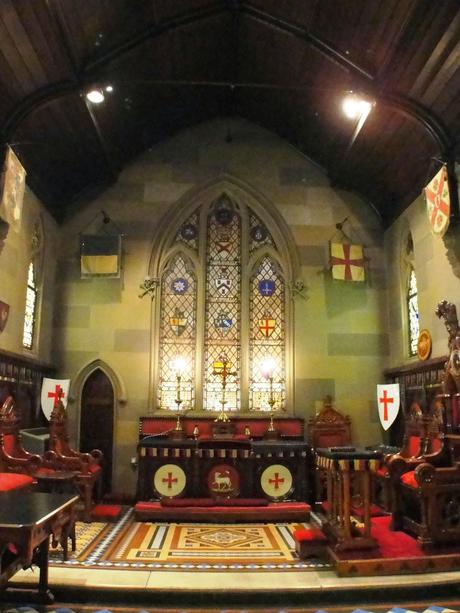 The Knights Templar room. 
You can take tours of the hall, costing €2, at 2.30pm Monday to Friday during the months of June July and August. If you don't make it before the end of the month have a look out for the upcoming
Culture Night
and Open House festivals, the hall is usually open on those occasions too. Visit and decide for yourself what you think about the Freemasons! 
Freemasons' Hall17 Molesworth StreetDublin 2Website01 676 1337