the fox has left its lair. (a bit DIY and a bit about style)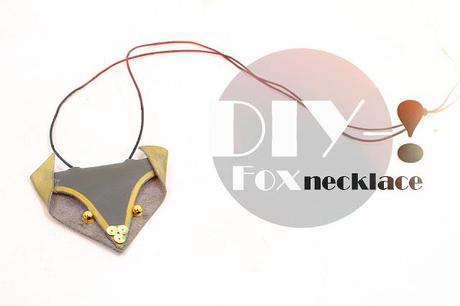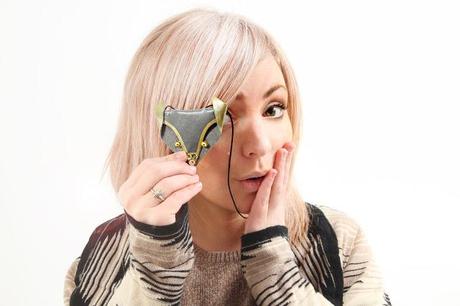 Hey everyone-I`m linking up wi

th

: mama style on these beautiful blogs

here today. 
So it´s about mama style and a ne

w

little DIY project according to this
Some random facts about my p

er

s

ona

l Mama st

yle thoughts so to speak:
I think my perspective on clothes changed a lot within the years, especially when becoming a mom

my.
Don`t get me wrong I´m a fashion designer, I really love shopping and buying clothes, but somehow my

standpoint

changed
I think I bought less amount of

clothes

, really more concentrating on a fe

w

favorite

,

comfy pieces , that are easy to combine and that really express myself (
I do not run

after

every

trend)

and I concentrate especially a lot on th

rifted

and handmade stuff, because it´s just beautiful

if you create something free on your own :
so guess w

hat...

here is a new

and

easy fun project, so if you need a li

ttle new statement piece to spice things up, this could be something for you:

..
(
jacket is from http://www.modcloth.com/ the knitted brown/ gold sweater and bordeaux pants from H&M, Shoes

from

minnetonka...my all time favorites:)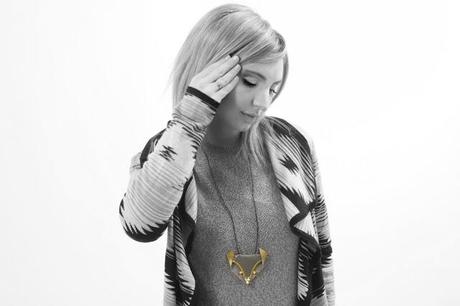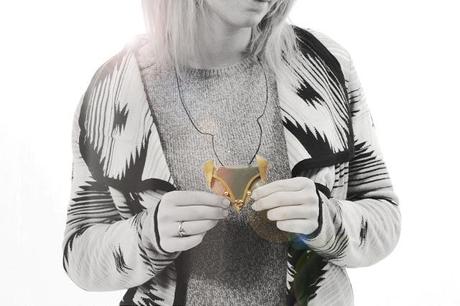 what you need for the necklace:
a square of fake leather or leather, acrylic colors and
deco
beads
and
sequins, a cord and a
hot glue
gun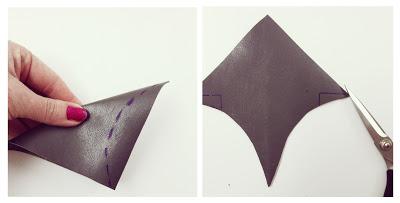 Fold the square in half, cut out along the marked line/ and cut out edges like markedin second picture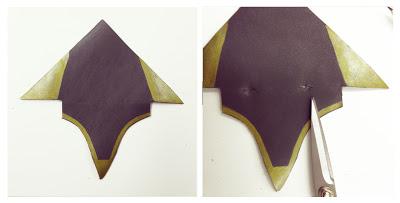 draw on the marked parts with your favorite color (acrylic color works quite well on leather)/ cut in holes to add the cord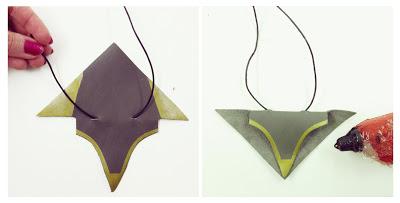 pull the cord through the wholes/ fold in half again, glue on the upper part
fold up the fox ears and stick them with glue, add some beads...ready...
AND AFTER ALL DON`T FORGET; IT`S NOT ONLY ABOUT THE WEARS; IT`S ABOUT YOU; ABOUT YOUR PERSONALITY; SO BE YOU AND HAVE FUN!!!
( some other suitable Mama style DIY you can find here: Pom Pom Headband and easy printed shirts)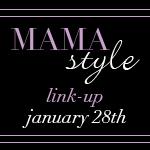 xxxnoni