The Flea Market in South Texas has never exactly been the hot spot of my city
. When it's 100 degrees outside with no breeze, not many people see the point of sweating it out just to buy a couple nice pieces of fruit or vegetables. But, in an attempt to try something new (even though we've been here before but not recently!), my family decided to revisit the Flea Market. On a cool day mind you.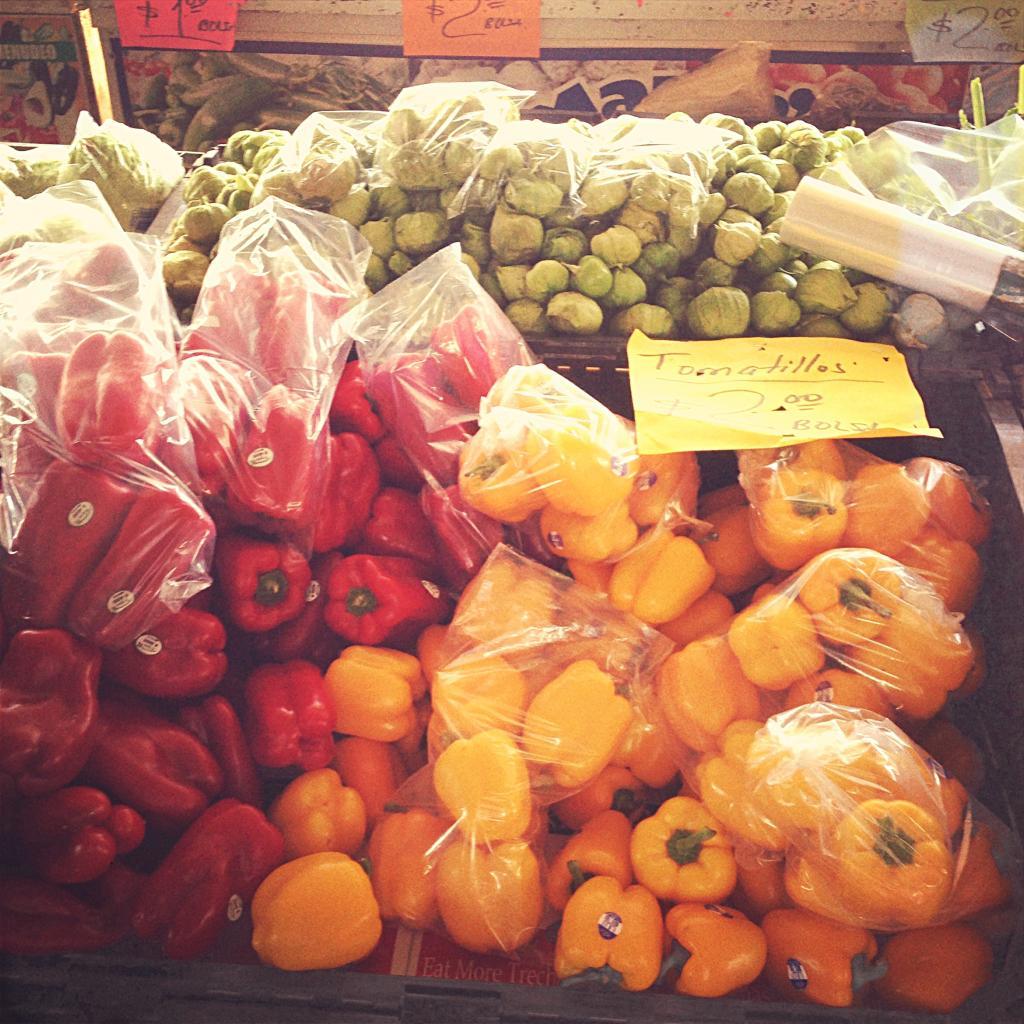 To start off, you must know that Flea Markets in South Texas are not your average run of the mill Flea Markets. Oh no. One word to describe our Flea Market would be cultural. And by cultural I don't mean we have Taco Bell takeout among the little shops. (And if you think Taco Bell is real Mexican food, then you have another discussion coming your way later on!) I mean that we have little unique Mexican Restaurants nearly everywhere you look. No exaggeration  I would bore you with over a dozen pictures of little shops, but this will suffice.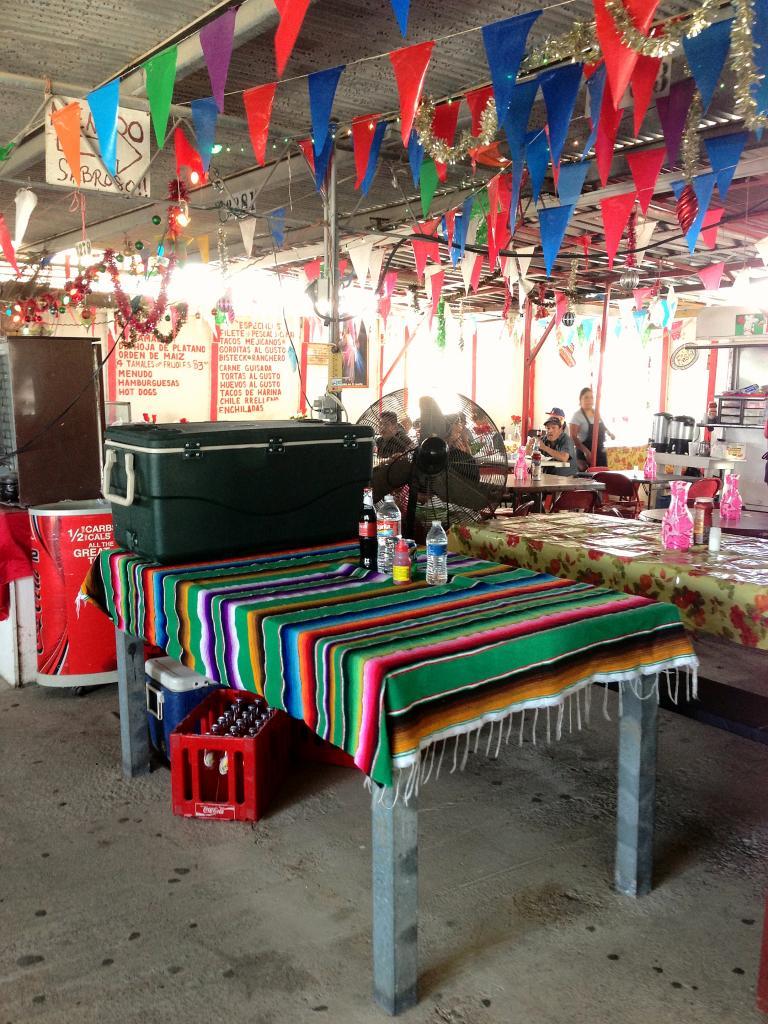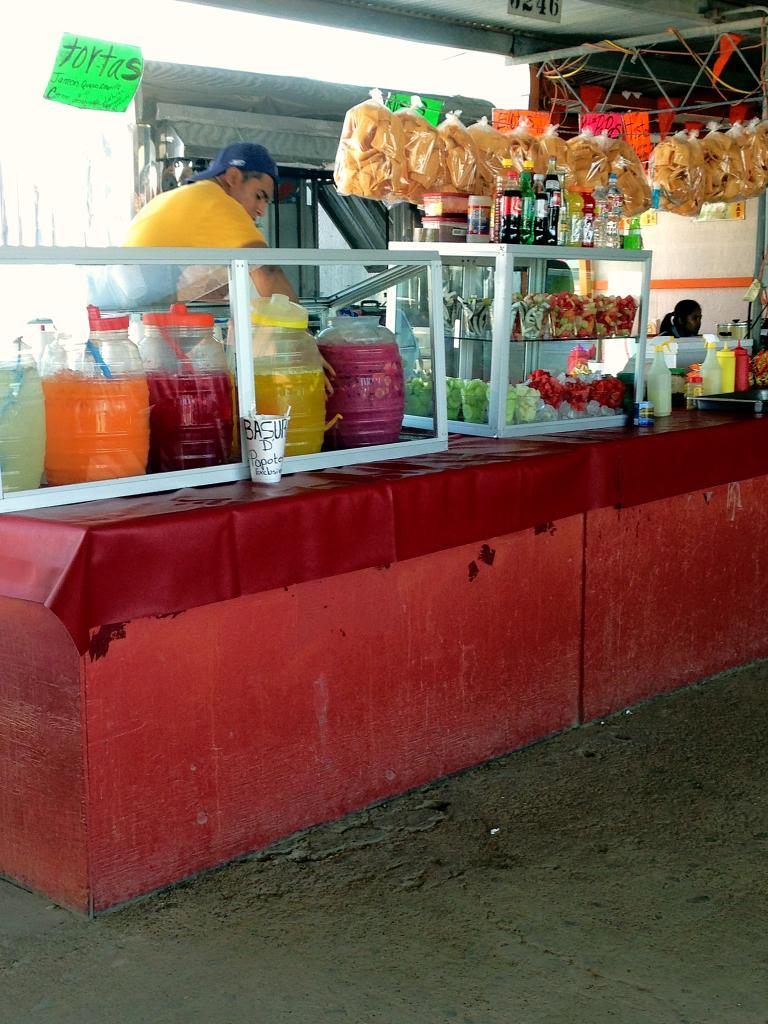 All throughout the Flea Market are little stands with fresh fruit cups, aquas frescas, Mexican sodas, and other delicacies like freshly fried potato chips. Basically don't come to the Flea Market if you have an empty stomach and are on a diet. It will not end well.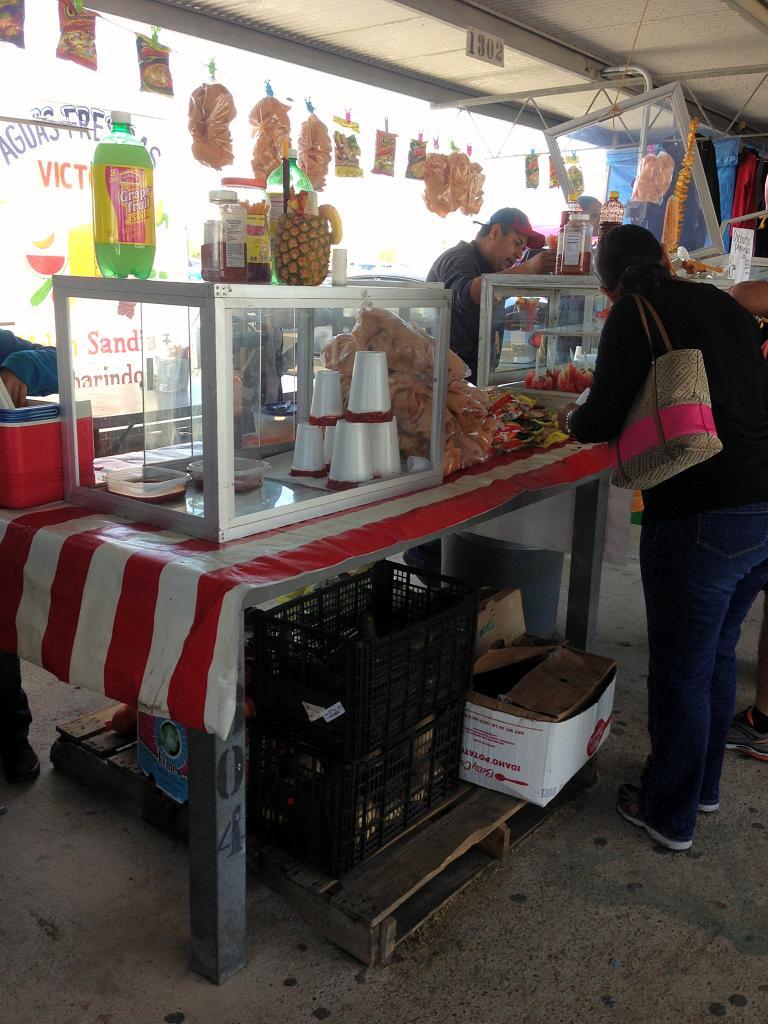 The Flea Market sometimes feels like you're in Mexico. If you don't believe me, tell me this. Where else can you buy fresh cactus? Yep. If this was Twitter I would be adding various Texas Problems hashtags.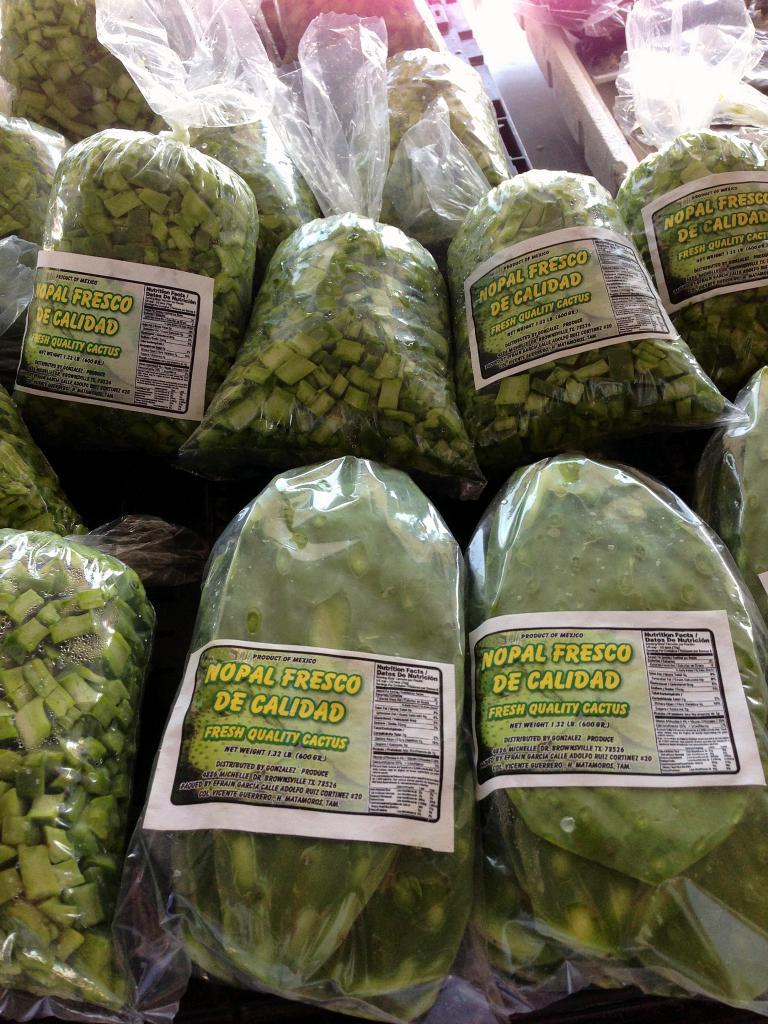 My favorite stands were the fruit and vegetable ones. It's really weird, but I think the fruit and vegetables look so beautiful. It also doesn't hurt that they taste amazing. I wanted to buy everything. Seriously. I only had my 2 hands though, but no worries, I tried my best!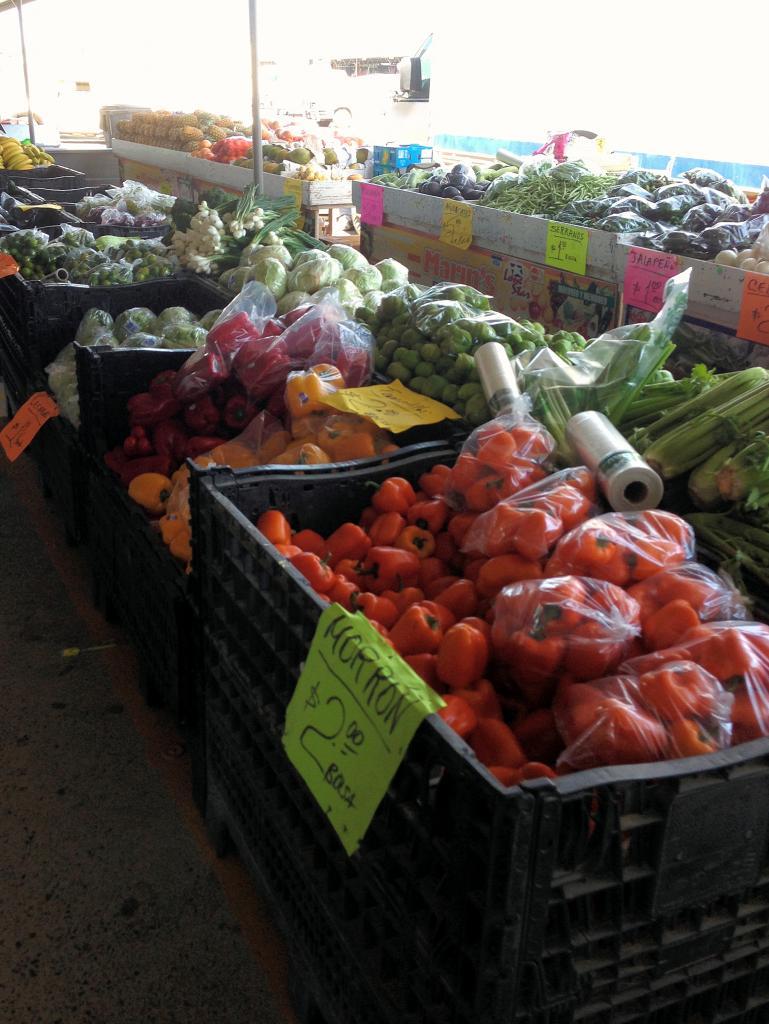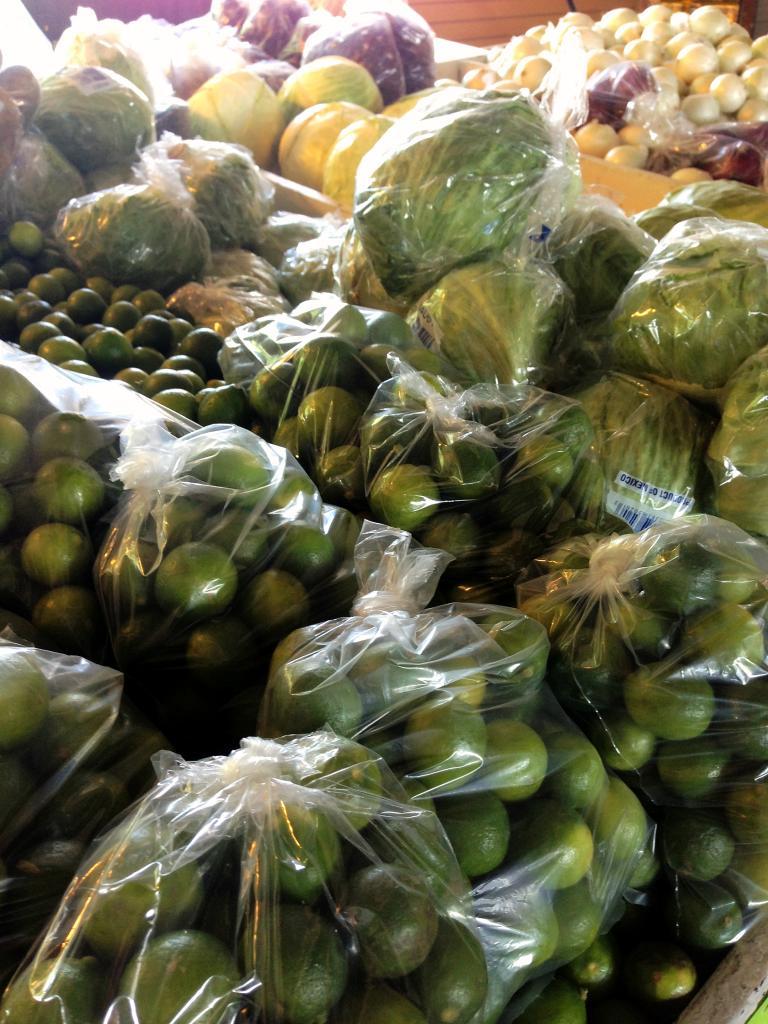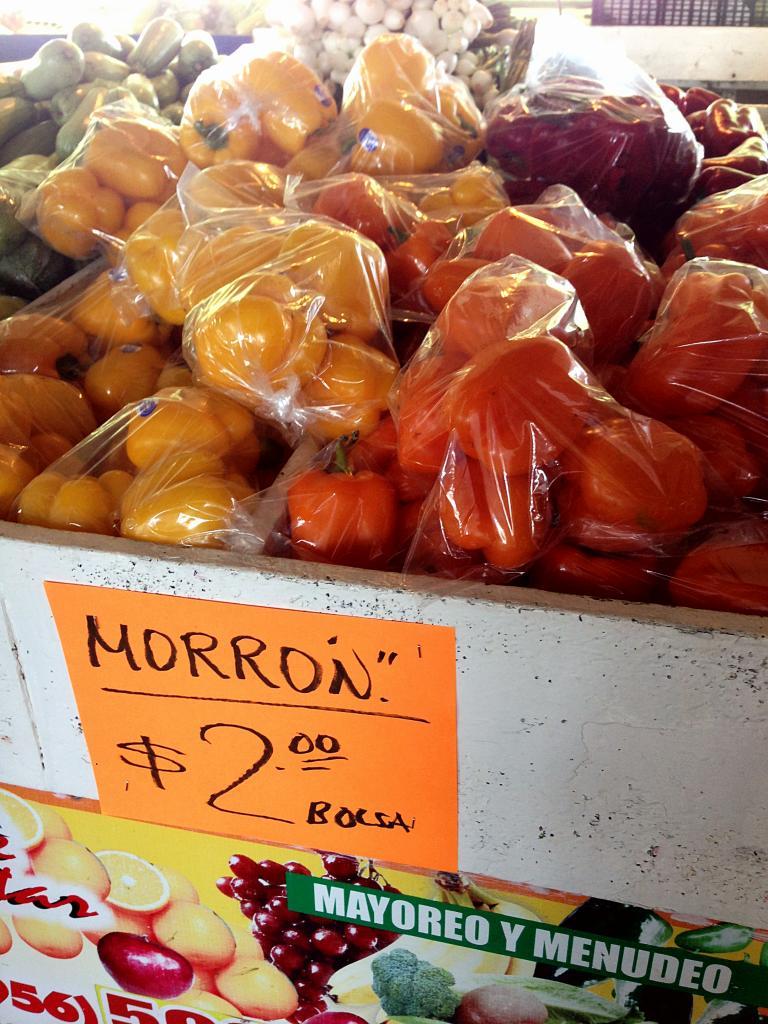 My Mom finally broke down and bought some peppers. We were trying to keep our load light because we still had half the Flea Market to walk, but seriously, if you can resist them, then you deserve a medal.Also, where else can you get peppers that cheap?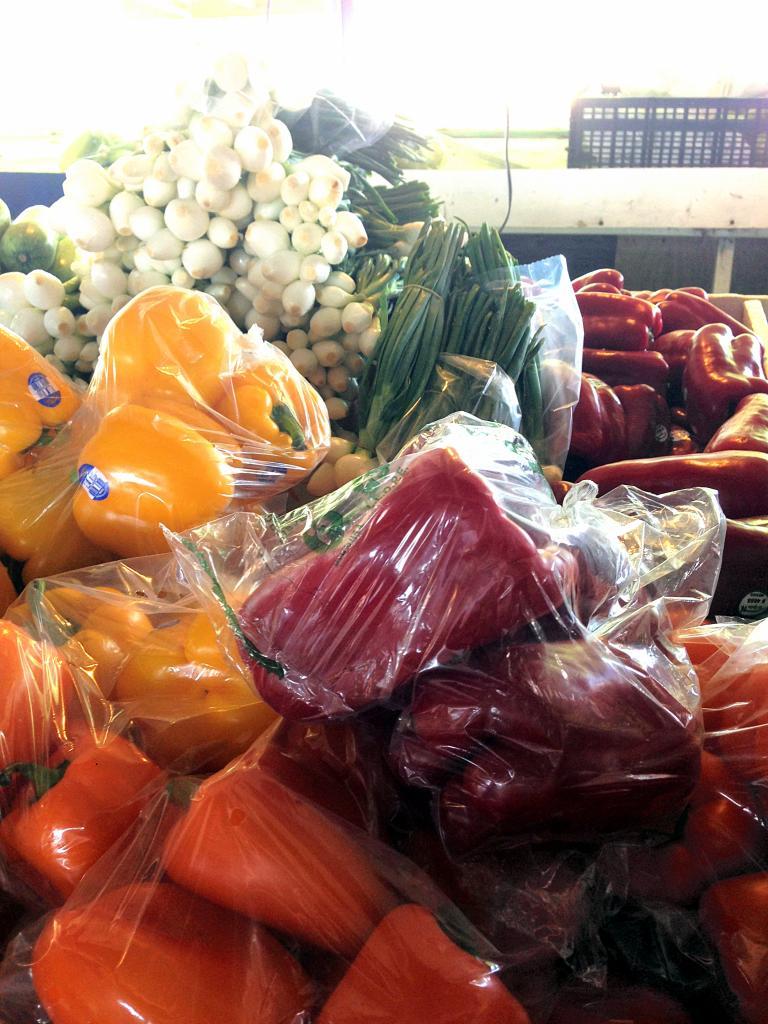 As we walked to the next row of shops, we passed a man sitting by a life size Gorilla stuffed animal. I was really preoccupied with taking pictures of my new peppers, but I'm so glad I managed to take this picture. It leaves so many questions unanswered. And it's hilarious.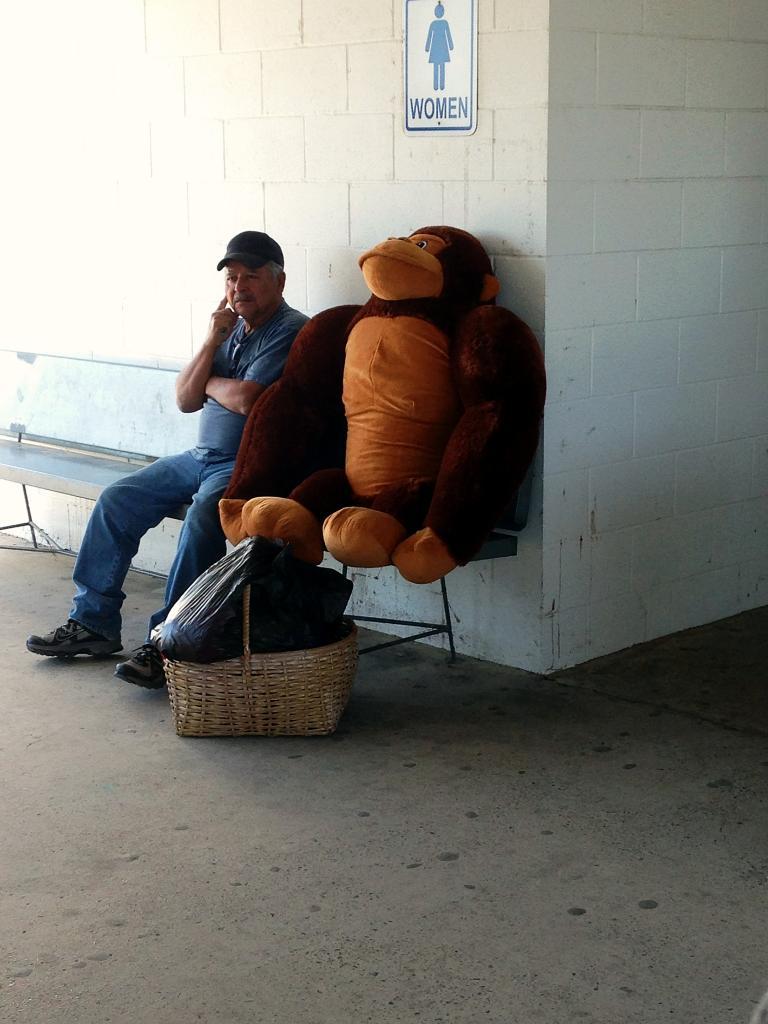 After passing a life size Gorilla stuffed animal sitting by a man, I though nothing could excite me. Okay okay, I know you're probably just rolling your eyes at how excited I can get at a Flea Market. Trust me. I think it's weird too but seriously. Have you ever seen prettier pineapples?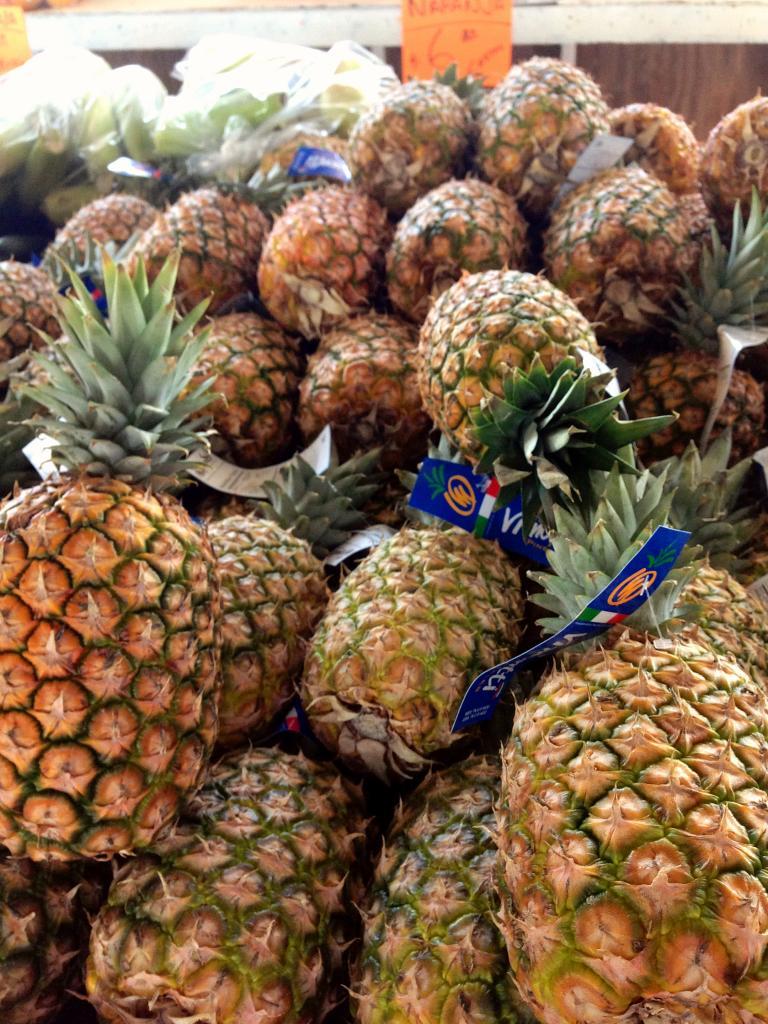 You guessed it. The wallets came out again. Let me tell you. We cut open our pineapple when we got home, and it was AMAZING! Yes, all caps was necessary. You cannot possibly fathom how good it was. I'm not even a huge fan of pineapple, and I thought it tasted like the nectar of the gods.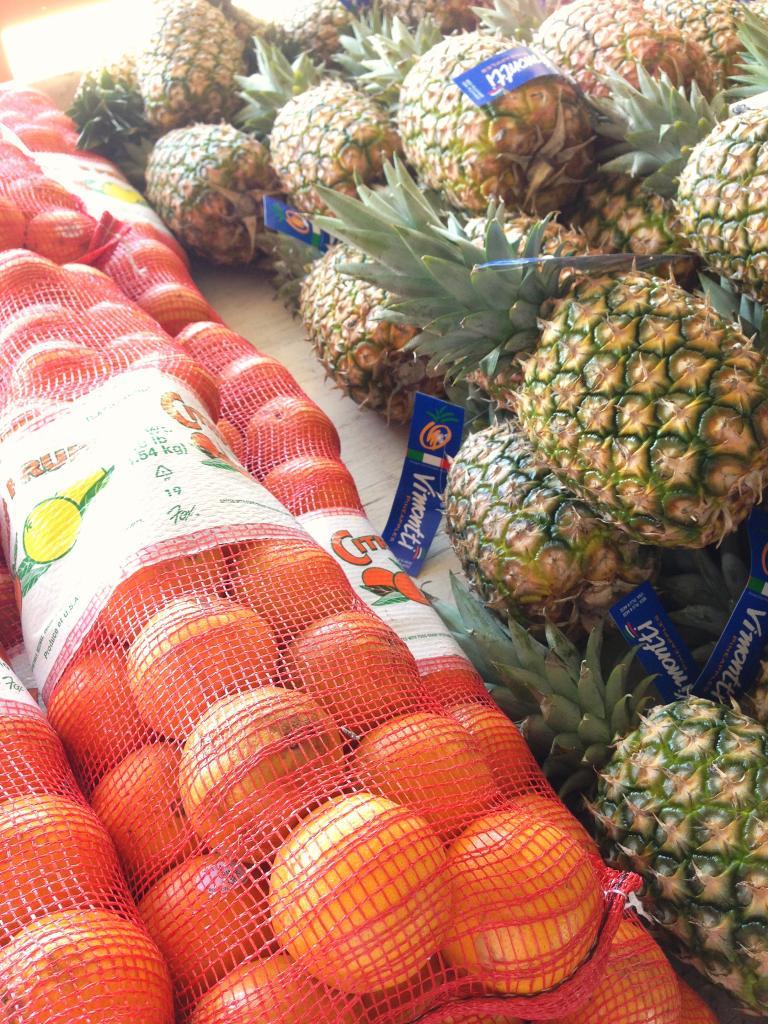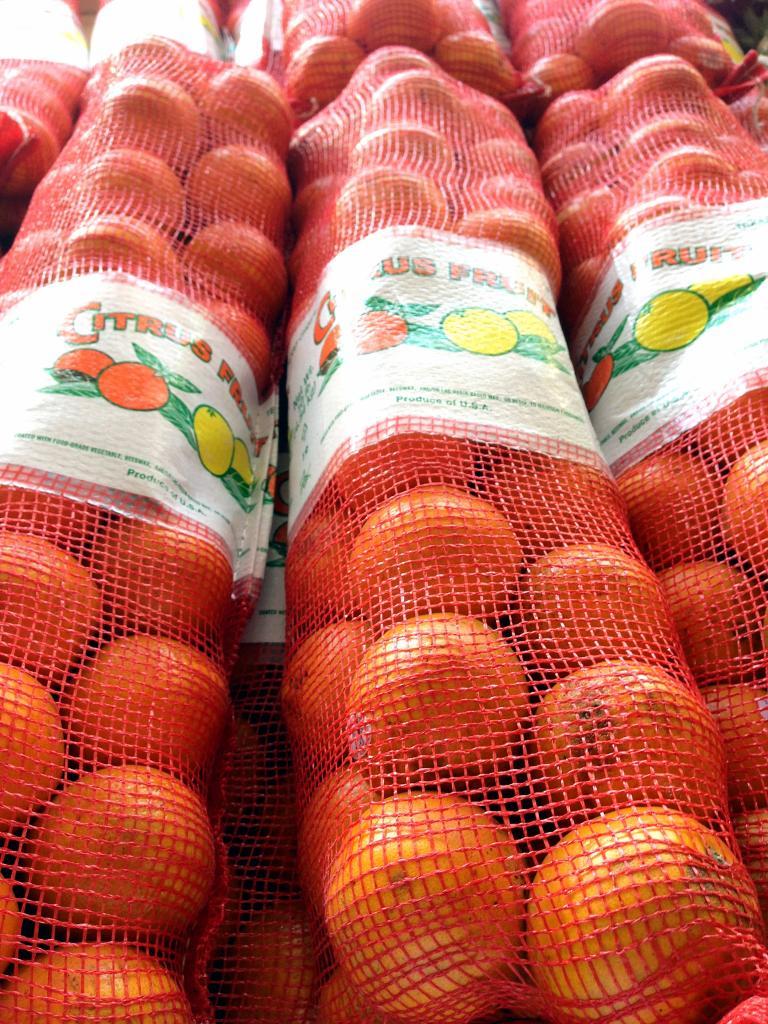 Now, never fear if you're a candy lover  and wish to visit the Flea Market. It's not all fruits and vegetables. You can get a mix of candy and snacks from two countries. Not just one. That means double the options, double the candy, double the snacks, double the fun, right?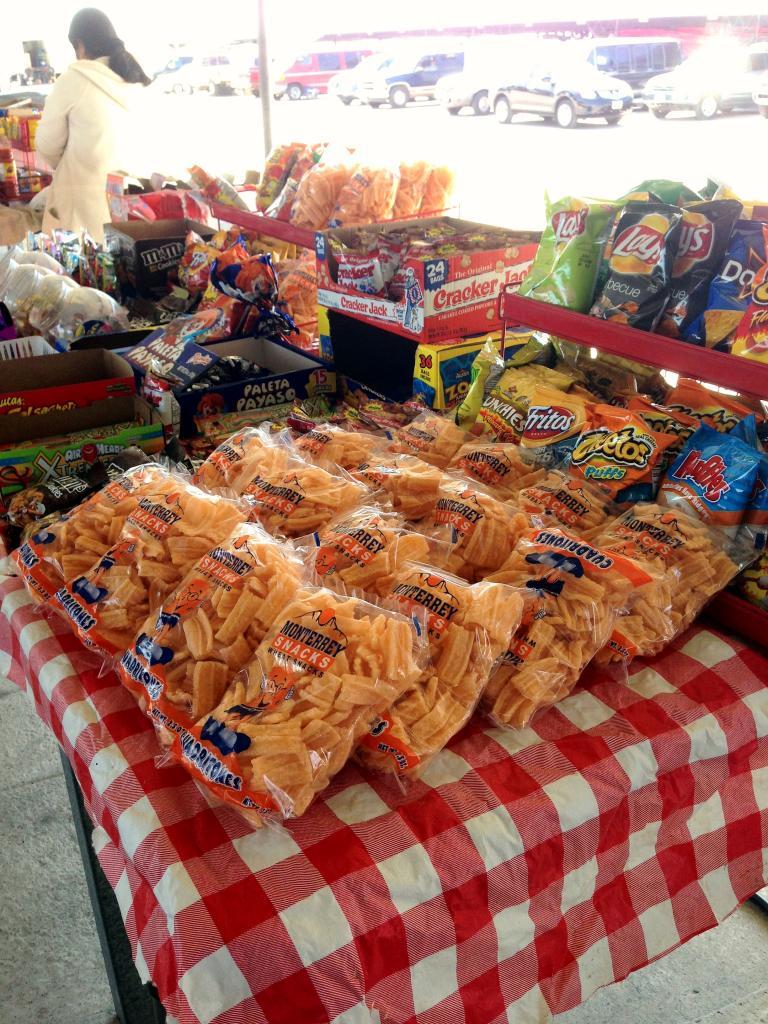 When it hid midday and the weather was finally going back to the normal South Texas April heat, we decided to call it a day. I would've posted a artsy picture of my family leaving the Flea Market, but this one was just way too adorable. It perfect sums up how our day was, except we were all carrying our loads of fruit and veg and probably looked 
really 
overloaded!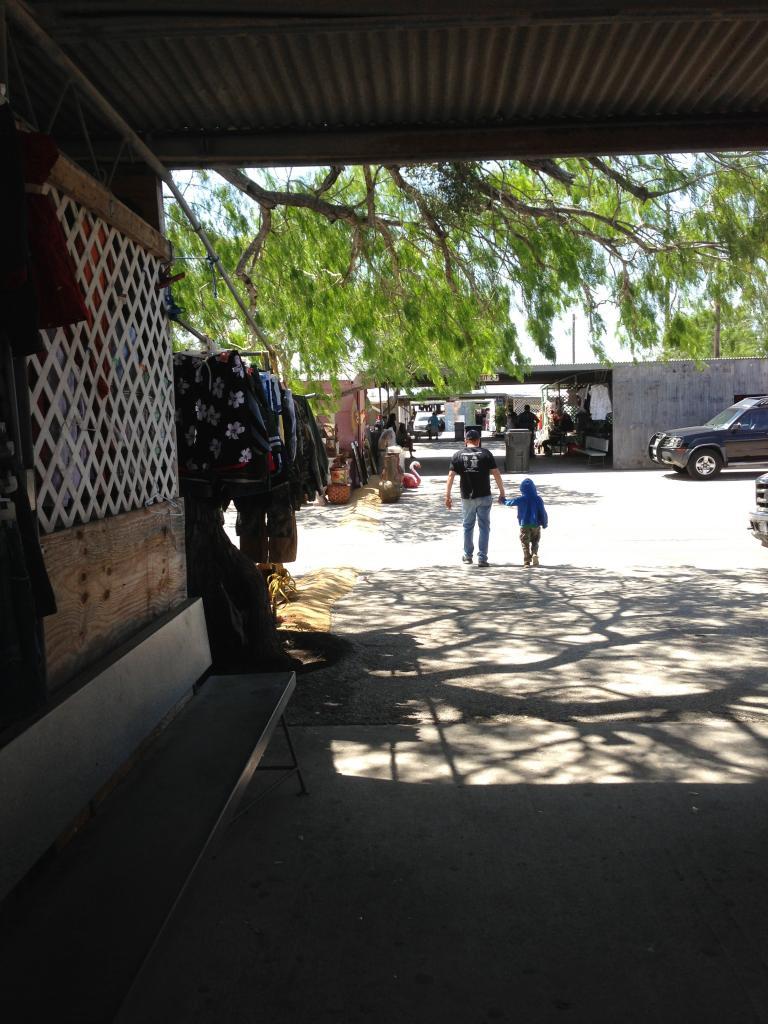 The Flea Market is great, but if you decide to go, take something to hold everything you'll buy. I'm not kidding. Don't even think you won't buy anything. The Flea Market's like Target, you will never buy just one thing! Anyways, I'll stop my mini Flea Market lecture now. Go have a wonderful Tuesday, and remember it's never too late to turn your day around if it's already a bad one! I personally recommend adding some peanut butter! It never fails! :)